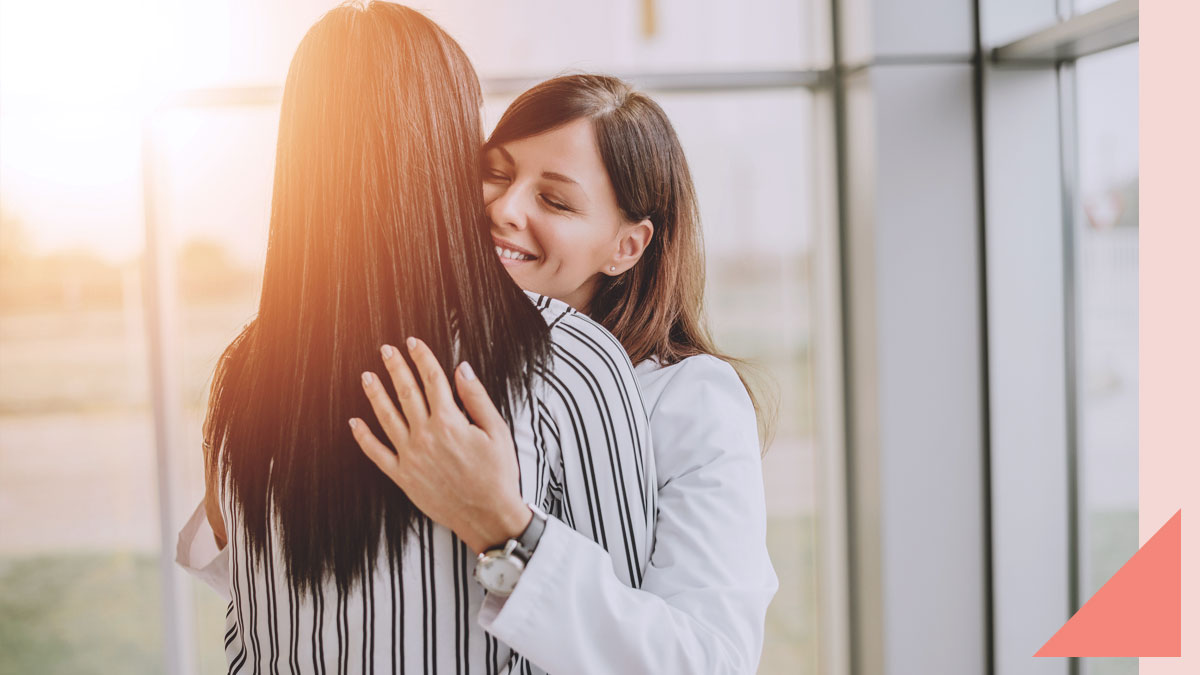 Who you work with is often as important (for some, even more so) than who you work for. There are many instances of people staying in a job they hate only because they love the people they see on the daily. These kinds of relationships go beyond professional spaces and often spill into personal lives.
ADVERTISEMENT - CONTINUE READING BELOW
Ask yourself, has your office BFF become your out-of-office BFF as well? Do you do almost everything together? Does your family know her, moreover, do you already consider her family? Maybe she's even the ninang of your kid. 
Now, what will you do when your office BFF resigns?
CONTINUE READING BELOW
Recommended Videos
The breakup
Believe it or not, finding out that your office BFF is resigning can hit you hard. Personally, when I found out that one of my office BFFs from my previous job was leaving, I felt like I was punched in the gut before going through the four stages of breakup grief—and you know what, it was a kind of breakup. There was a legit period of mourning.
And I'm not the only to have ever felt that way. Former The Muse Editor-in-Chief Adrian Granzella Larssen shares what she experienced when the same situation happened to her: "I remember the first few days and weeks after she left feeling lost. Sure, I had other work friends, but pretty much every move I made at the office had involved her in some way. She was gone, and I wasn't quite sure what to do."
ADVERTISEMENT - CONTINUE READING BELOW
You may question yourself about how distressed you are about the situation, but don't invalidate your feelings: it's okay to feel strongly about a friend leaving. You're not overreacting. Did you know that according to a survey by job website Totaljobs, 23 percent would quit their jobs if their office BFF resigned? So yes, it's quite a universal reality that needs to be acknowledged.
How to deal with an office BFF saying goodbye
1. Mourn if you need to
As with any kind of relationship, there's no one way of dealing with an office BFF resigning. One thing you can do, however, is to allow yourself to feel sad. Don't brush it under the rug and think that it's a waste of time. Acknowledge your feelings so that you can start processing them.
2. Know that it's not personal
As you go through everything, you may find yourself a tad bit angry at your office BFF: "Bakit ka aalis, 'di ba ang usapan, sabay tayo?" It's normal, but don't let it hurt your relationship. Know that her plans are not at all personal, but professional. She may have found a better job opportunity, or maybe she really needs a break. Don't take it against her.
ADVERTISEMENT - CONTINUE READING BELOW
3. Help with proper turn-over
If you and your office BFF are on the same team, make sure that she's able to turn over tasks that she'll be leaving with you. If everything is in order, your company will be able to process her resignation and backpay more efficiently, plus you won't be at a loss about what you need to do and accomplish when she's gone.
4. Keep in touch
If you and your office BFF already have your personal lives intertwined, then keeping in touch won't be such a hard thing to do; however, not being together as often as you were can possibly change your dynamic, and you have to be prepared for that. Both of you may start having different priorities, hanging out with different people, and even finding new office BFFs, but remember that what you have is special, and that you can always reach out to each other. A cup of weekend coffee always sounds good, right?
ADVERTISEMENT - CONTINUE READING BELOW
Load More Stories