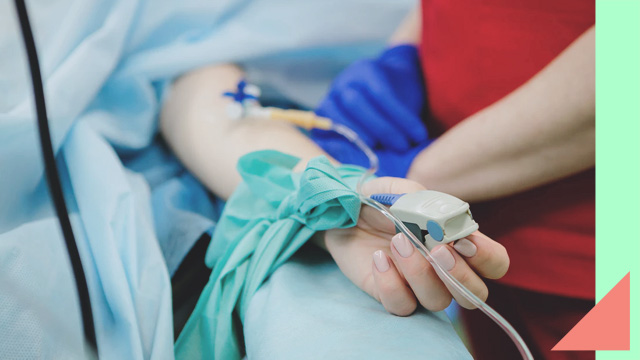 If your salary is P10,000, your Philippine Health Insurance Corporation's (PhilHealth) monthly contribution is P300. If you have been regularly contributing, Philhealth will cover at least P10,000 of your hospital bill. For many Filipinos, this the only financial lifeline they have if they get hospitalized.
ADVERTISEMENT - CONTINUE READING BELOW
So when news that PhilHealth could cease to exist in 2021, the reaction was shock and then anger, especially when the alleged corruption in the company came to light. While its executives have already assured the public that Philhealth will not collapse, many members are still understandably worried about their contributions throughout the years. 
What will happen if "nawala ang Philhealth?"
If you have a job that includes health maintenance organization (HMO) coverage or can afford to pay for a family medical insurance, that's great. But for many, PhilHealth may be the only relief from paying medical expenses. If there's no PhilHealth, you will have to pay for your medical bills in full. 
Can you imagine the financial burden it will give Filipinos if "wala ng PhilHealth?" It's the hardworking people's money, and they should still be able to benefit from it. Here are some of the packages the insurance company has been offering. 
CONTINUE READING BELOW
Recommended Videos
Maternity Care Package (MCP)
This includes prenatal care includes checkups to screen and manage complications of pregnancy, maternal nutrition, immunization, and counseling for a healthy lifestyle. Postpartum includes follow up visits within 72 hours and seven days after childbirth. Philhealth's Maternity Care Package also covers a portion of all kinds of labor and delivery, and even miscarriage and pregnancy loss, including part of your attending doctor's professional fees (PF). Here's how much preggos will have to pay out of pocket:
P3,900 for women who gave birth via normal spontaneous delivery (NSD) in non-hospital facilities and P3,000 in a hospitals. For doctor's PF, P2,600 for those who gave birth in non-hospital facilities and P2,000 for those who gave birth in hospitals.
P19,000 for women who gave birth via C-section. Of that total amount, P11,000 goes to the hospital and P7,600 to the attending physician.
P9,700 for women who gave birth via complicated vaginal delivery
P12,120 for women who gave birth via breech extraction
P12,120 for women who gave birth via vaginal birth after C-section (VBAC)
P11,000 for women women who had a miscarriage or pregnancy loss who undergo dilatation and curettage (D&C), locally known as raspa. Of that total amount, P6,600 to the hospital and P4,400 to the attending physician
ADVERTISEMENT - CONTINUE READING BELOW
Newborn Care Package
The Philippines' Newborn Screening Act of 2004 requires all newborns to undergo tests to detect disorders that warrant early intervention. PhilHealth's Enhanced Newborn Care Package covers P2,950, which includes the original and expanded Newborn Screening (NBS) and hearing tests, BCG and Hepatitis B vaccinations, eye prophylaxis, weighing, and essential newborn care (ENC) or Unang Yakap protocol. 
Z Benefits for premature and small infants
If you give birth earlier than expected, your PhilHealth membership can spare you from paying P600 to P4,000. The benefits package for premature infants also pays from P24,00 to P135,000 for the care of premature babies born at 24 weeks to less than 32 weeks, and infants who have low birth weight or weigh less than 2,500 grams. 
Z Benefit Package for children with special needs 
Children 0 to 17 years old who have special needs, whether physical, cognitive, behavioral, etc. can also enjoy PhilHealth coverage via benefits for children with special needs. These include:
ADVERTISEMENT - CONTINUE READING BELOW
P3,626 to P5,726 for assessments, tests and plans 
P5,000 per set for rehabilitation therapy 
P13,110 to P163,540 for children requiring assistive devices for upper and lower extremity prosthesis, lower extremity orthosis, and spinal bracing or orthosis
P12,730 to P29,450 for children requiring seating devices, and basic and intermediate wheelchairs
Kasambahay medical fees
If you have helpers at home, paying for your kasambahay's PhilHealth monthly contribution is their right and your responsibility as their employer. It's certainly better than paying for their medical bills if they get sick. 
Contraceptive Implant Package
Philhealth members can avail of Subdermal Contraceptive Implant Package, for P3,000 in fees per case. Of that amount, P1,200 goes to professional fees and P1,800 to health care institution fees. The implant is inserted via a minor procedure and is effective for two years.
COVID-19 Packages
In the unfortunate event that you get sick with COVID-19, PhilHealth covers testing and hosptialization. That's about P2,170 to P8,150 for swab tests and P43,997 to P786,384 for hospitalization bills depending if you have a mild or critical case. 
ADVERTISEMENT - CONTINUE READING BELOW
These are just some of the benefits PhilHealth offers. They have packages for out-patient procedures, animal bites, dialysis, etc. It's not a lot, but it's a couple of thousands you need not worry about if you or your family get sick.
This story originally appeared on Smartparenting.com.ph.
Minor edits have been made by the Femalenetwork.com editors.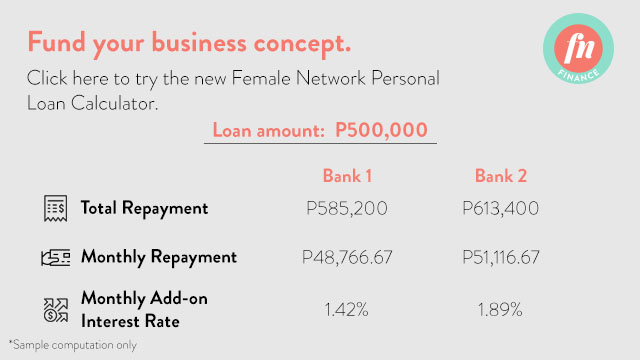 ADVERTISEMENT - CONTINUE READING BELOW
Load More Stories