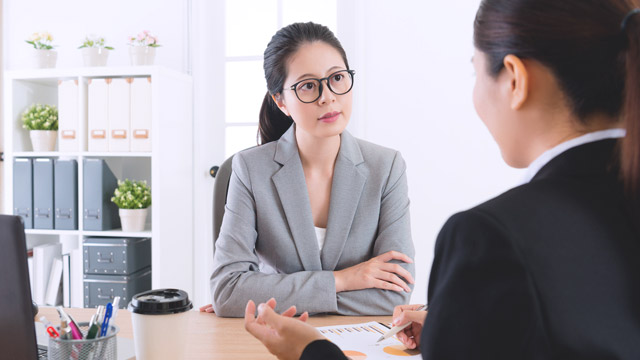 Between the cultural taboos about speaking openly about money and you wanting to get paid fairly for your work, negotiating your salary can be a pretty nerve-wracking experience. How do you even begin?
Esquire Philippines asked Allan Ko, head of HR Service Delivery at Johnson & Johnson Asia Pacific, for his tips on discussing your salary at different points of your career.
ADVERTISEMENT - CONTINUE READING BELOW
At a job interview
Here it comes—the dreaded question about your current salary. Are you selling yourself short if you tell them the truth the first time they ask? Not necessarily, according to Santos.
"The answer to this question is different depending on which level you're in, and which country you intend to work (it is illegal in some states to ask about current salary)," he says. "In the Philippines, this is a common question being asked by recruiters so they can prepare an offer with a target percentage high enough to entice you to jump ship."
CONTINUE READING BELOW
Recommended Videos
"It is also a standard requirement by most employers to collect a copy of your previous payslip for their records," Santos adds. "As such, I think unless you have a compelling reason not to share your current salary (like if you intend to aggressively negotiate—which is honestly quite a turn-off for me if you're not a prodigy), just share the requested info."
ADVERTISEMENT - CONTINUE READING BELOW
When you get an offer
The key to getting the most out of a job offer is knowing your market value. "How much is the market paying for the skill sets that you bring? If you know your worth, then you can price yourself appropriately for the job and objectively negotiate towards your true value," Ko explains. "If you don't know this yet, try to look around job boards or talk to headhunters—they usually have a good grasp of the rates in your field of practice."
Asking for a raise
You've gone above and beyond the call of duty, and your performance reviews have been consistently outstanding. You've taken on more responsibilities, often outside the scope of your work. How do you ask for a raise without turning off your boss?
"There is no one-size-fits-all approach to asking for a raise, since not all bosses are the same," Ko answers. "In general, a couple of key principles apply, assuming your boss is not obnoxious: One, always make the boss look good with your work; Second, know your market value; Third, have a regular and candid discussion with the boss on your career aspirations, including salary aspirations."
ADVERTISEMENT - CONTINUE READING BELOW
Good timing is key as well—the last thing you want to do is catch your boss at a bad time. Needless to say, demanding a higher salary when you find out your colleague is getting paid more than you are is a no-no. You might want to wait for your annual performance review, or at least a time when your boss is in a good mood.
If you have a job offer from a different company, you can use this as leverage. "Having an external job offer affirms one thing: it tells you your market value, or the price a company is willing to pay to acquire your skill sets," Ko says. "In line with what I mentioned above, knowing your market value is key to ensuring that you are being properly compensated. So yes—it is wise to use your job offer to know your value, articulate this value to your boss, and trust that they will do the right thing. Needless to say, salary isn't everything—but it sure does pay to know how much you can potentially earn outside your current organization."
ADVERTISEMENT - CONTINUE READING BELOW
This story originally appeared on Esquiremag.ph.
* Minor edits have been made by the Femalenetwork.com editors.
Load More Stories