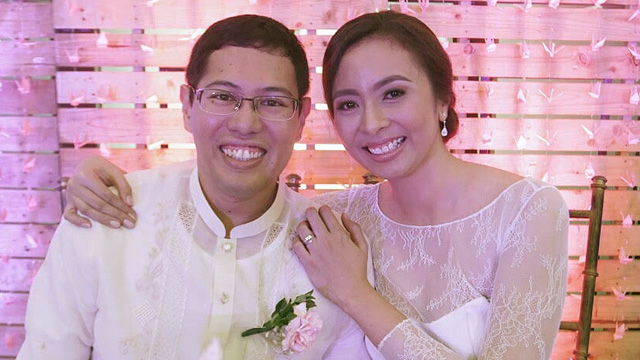 I only moved out of my childhood home the day after I got married. Although I anticipated some challenges like doing my own laundry and cooking my own meals, I was super excited because I was finally going to have my very own space (even if it's quite small—a studio type apartment from a 4-bedroom house). I looked forward to making a nice cozy nest for myself and my husband and creating new routines and house rules. It was liberating.
ADVERTISEMENT - CONTINUE READING BELOW
A bonus of moving out was I no longer had to slog through the horrible traffic along Commonwealth Avenue particularly because the MRT7 project was in full swing. Living nearer work allowed me a few hours of precious sleep and the drive and sometimes commute was less stressful.
My new found freedom though did not come cheap and before taking that leap, my husband and I had to make sure that we could afford it. There were corners that needed cutting and decisions that needed to be weighed repeatedly. It's important, after all, to stay within budget without feeling like we're depriving ourselves, especially since we're just starting our new life together.
If you're also in the same situation, then this may help. Here are some of the substantial costs that we had to consider when we decided to move out:
Rent or Amortization 
As we did, you and your hubby will have to really talk about this. Whether you are leasing a space or buying a unit, it entails substantial and regular cash planning and outlay. After all, it may well be your largest monthly expense.
ADVERTISEMENT - CONTINUE READING BELOW
Recommended Videos
If you are planning to lease, you will be faced with monthly rental payments. The range of monthly rental payments will largely depend on:
the size of the unit (e.g., floor area and number of bedrooms and bathrooms),
whether your space is furnished or unfurnished,
whether the package comes with or without parking,
the developer (particularly the available amenities); and
the location (near business centers).
Furnished one-bedroom condominium unit (24 sqm)
(search done via Lamundi)
| | |
| --- | --- |
| Location | Monthly Rental |
| Ortigas (Pearl Drive) | P19,000 |
| BGC (McKinley) | P22,000 |
| Makati (Chino Roces) | P26,000 |
The duration of the lease may be as short as a month and as long as two years depending on the lessor. For a long-term lease, most lessors will require you to issue postdated checks (the check dates are for future dates) for the duration of the lease but others may be ok with monthly remittances.Aside from the monthly rental payments, you may have to pay an advance (usually equivalent to one-month rent) and a deposit (usually equivalent to the two month's rent). The advance will be applied either to the first month or last month of the lease. The rental deposit will be used for restoring the unit to its original condition when you move out.  The remaining balance, if any, will be returned to you. To get most of your rental deposit back, make sure you take very good care of your unit during your stay. 
ADVERTISEMENT - CONTINUE READING BELOW
If you are planning to buy a unit via bank loan, you will need to pay at least 20 percent of the cost upfront and some bank fees. Subsequently, you will be paying a monthly amortization (generally through automatic debit) which consists of a portion of the housing loan plus interest. The loan may be between five to fifteen years. The shorter the loan, the smaller the interest.
It may be cheaper to buy a unit at preselling (before the building has been erected) but it may take between three to five years before you can move in. It can be a long wait.
Furnishings
Renting a furnished unit may be more expensive in terms of monthly rental payments but it may save you from having to buy furniture and equipment like a bed, a dining set or a refrigerator that you may not use or may not fit in your next unit.
ADVERTISEMENT - CONTINUE READING BELOW
If you're staying in a place that's not furnished, you may need to buy the following:
| | |
| --- | --- |
| Type of Furniture or Equipment | Estimated Cost (taken from Lazada) |
| Bed (sofa bed to save space) exclusive of bed sheets, pillows | P7,000 |
| Air conditioning unit | P7,500 |
| Table and Chairs (2) | P4,000 |
| Clothes cabinet | P500 |
| Water pail and dipper | P200 |
| Total | P19,200 |
You may need a few more items if you plan to cook (e.g. stove, refrigerator and kitchenware) and do the laundry (e.g. washing machine, dryers and clothes rack) at the unit.
Monthly dues
Monthly dues are additional payments made whether you are renting or have bought a unit. This pays for security, upkeep of amenities such as swimming pools, playgrounds and gardens, and maintenance of common areas—electricity for hallway lights and street lamps, and garbage disposal. This can range from P1,500 to P10,000 a month.
If you are renting, clarify with your lessor if monthly dues are already included in your monthly rental payments. If you are buying, find out about the monthly dues from your sales agent or from the property management office to avoid getting caught off guard with an unanticipated expense.
ADVERTISEMENT - CONTINUE READING BELOW
Utilities
You'll have to start paying your own monthly electricity bill and water bill. It will make you more conscious of your AC usage as it contributes significantly to the electricity bill. It may be worthwhile investing in an electric fan and occasionally opening windows (if possible) during cool days and nights. Aside from that, you have to check if all electronics are unplugged before leaving the house to prevent unnecessary usage and risk of fire.
Water may not be so much of an issue unless you do you own laundry at home. The use of a washing machine and dryer will not only affect water consumption but also electric consumption. You may want to consider having your clothes laundered or if you have the time, do it yourself at self-service laundromat which may cost as low as P250 per week including laundry detergent and fabric softener (P1,000 a month).
ADVERTISEMENT - CONTINUE READING BELOW
These bills must be paid on time to prevent disconnection and the pain of having it reconnected. You may want to consider enrolling these on your credit or debit card if you are forgetful or put it in your calendar.
Moving out may seem daunting but it really is just a matter of proper budgeting by spending only within your means (Don't forget to set some aside for savings!). Living independently can be fun, at times stressful but overall, a great source of personal growth.
* Pamela Lloren is a Certified Public Accountant who formerly taught accounting and finance subjects at the University of the Philippines. She is currently taking up her Ph.D. in Business Administration.
Load More Stories