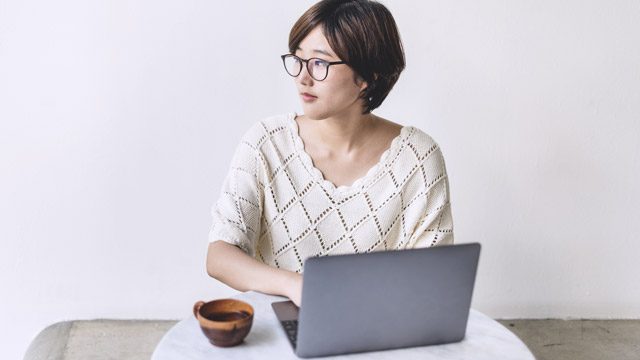 You'd think that the most valuable brand in the world will have something to do with a tangible product, but in fact it's a service that's so tied to your daily habits you probably don't even notice it anymore.
According to Brand Finance's Global 500 Rankings featured on the World Economic Forum, Google is now considered the best among its peers when it comes to financial value, as it's currently worth $109.5 billion. It has pushed Apple down to second place, breaking the Mac producer's five consecutive years at the top. South Korean brand Samsung is also part of the Big 10, with a value of $66.2 billion, while social media giant Facebook is at number nine with $62 billion.
ADVERTISEMENT - CONTINUE READING BELOW
CONTINUE READING BELOW
Recommended Videos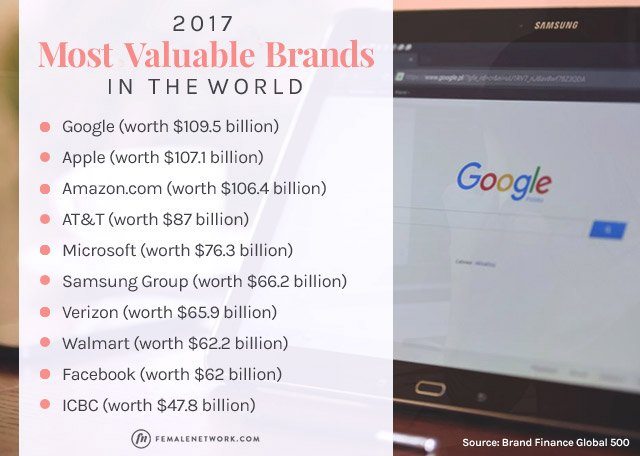 But being valuable doesn't necessarily make a company powerful. According to Brand Finance, powerful companies need to score "highly on a wide variety of BSI metrics such familiarity, loyalty, promotion, marketing investment, staff satisfaction and corporate reputation."
Interestingly, the Danish toy company Lego now ranks as the world's most powerful brand with a Brand Strength Index (BSI) score of 92.7. One of the things that has kept Lego relevant is that "its appeal spans generations; as well as the creative freedom it gives children, the brand appeals to the nostalgia of adults." Another interesting point that the report has made is that Lego's avoidance of gendered marketing has made a huge impact to both kids and adults who want to be unencumbered by such restrictions. Great marketing, which included several spoofy movies, also helped bring recall to the brand.
ADVERTISEMENT - CONTINUE READING BELOW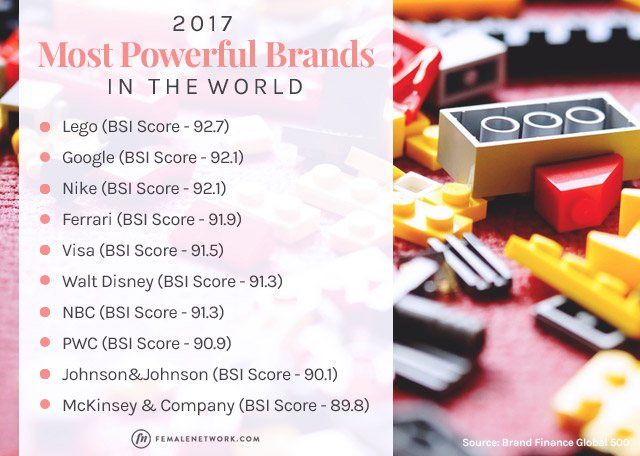 The most valuable brand in the world also falls into the list of the most powerful. Google comes in one notch below Lego, with a BSI score of 92.1. In spite of the privacy issues that the company continues to wade through, many users still trust the brand enough for it to merit the second spot on the list. Amazing and non-stop innovations also keep it relevant as Google aims for an interactive experience that seamlessly integrates both online and offline experiences. Google Home, a smart speaker that helps automate the home and enables the user to activate certain services by voice (such as music, videos, news feeds), will be launching in Japan sometime this 2017. This will hopefully trickle to the rest of Asia soon after.
ADVERTISEMENT - CONTINUE READING BELOW
What can we get from this? For one thing, technology still seems to be one of the most valued industries to date. Even locally, IT is considered to be one of the highest-paying industries. With Google and other tech and multi-media companies in both lists, it may be a good time to learn more about the digital landscape if you're planning to jump into post-grad studies. We've collated a list you may be interested in, but if you want to hear more from those who have enrolled to similar classes or have started on their Master's degree, join the discussion on GirlTalk.
Load More Stories