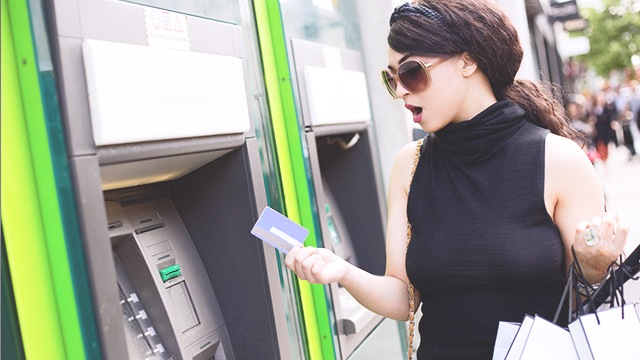 There are days when we feel like we've hit the jackpot with the things we invesed in, be it a thriving business or a value-for-money car. But there are also unfortunate ones when we wish we didn't spend so much on something that turned out to be totally not worth it.
ADVERTISEMENT - CONTINUE READING BELOW
Based on our latest #FNAsks, for a lot of our readers, it seems that the biggest money regrets were caused by following their hearts. (Aww!) But always remember, may it be for yourself, for someone else, or the future, there is always a risk whenever we buy something big. As for our readers below, had they known what was in store, they never would have made the deal. 
CONTINUE READING BELOW
Recommended Videos
ADVERTISEMENT - CONTINUE READING BELOW
"I bought a condo. Four years have passed and it's still under construction." - hadi_gel
"I encouraged and sent [my ex] to get a vocational course. Gave him allowance for his weekly classes and paid for other fees he needed. He finished it, got a job and now he's [reaping the benefits] with his new wife and child." - Baninin Figueroa
"Gave him the opportunity to be an SAP consultant for our future because he was jobless for [some] months... I even convinced the manager to consider him for the role. At that time, being in SAP ensured a high paying job. After a month or so, a day after my birthday, he was breaking up with me only for me find out a few weeks later that he was [already] dating someone else." - Bianca Farah
"For me, VUL and a whole life insurance -- I bought these two at the age of 22. 'Noong newbie pa ako sa investing world. Regretted it 'coz I could have used that money [for] stocks. Stocks + term life insurance for me is the way to go." - artificialstar
ADVERTISEMENT - CONTINUE READING BELOW
"Paid for a girlfriend's flight from the Philippines to the UK so she can present her master's thesis at an international conference in Glasgow. Spent two weeks in the UK with her after her conference. Near the end of the two weeks, she decides she no longer wants to continue the relationship." - Jason A. Wright
"Vacant lot in a subdivision - 'di naman namin matirahan at mapatayuan dahil ang layo tapos ang traffic pa." - lonely_dad
"I gave [my ex] the funds to revive his business.... My instinct [was telling me not to] but [I] still did it kasi mahal [ko.] Tapos nung nalugi kasalanan mo pa kasi you made him feel inferior, you're not supportive, blah, blah, blah." - JM Azarcon
"Iphone. Aldo. Zara. Nike. Lots and lots of [stuff from] Nike. All dates paid for by me and only me. Tapos, gusto lang pala mag-inom sa kanto with friends…at nag-wrong send ng babe?" - Cezca Jamison
ADVERTISEMENT - CONTINUE READING BELOW
"I bought my ex an electric guitar and an amplifier for his birthday. A few weeks after, he broke up with me." - Julia Lavides
"Housing Loan—supposed to be house para sa 'min ng ex ko. Ngayon continuous bayarin, ayoko naman tirahan. 'Di ko pa mabenta. Kainis." - ember_sky
"Bought a motorcycle for my ex bf but we broke up a year after. He kept the motorcycle and left me totally broke." - jonalie.sola
How about you? Do you have your own stories to share? We'd love to hear them over at our Girltalk forum! 
*Quotes were edited by FemaleNetwork.com editors for clarity.
Load More Stories