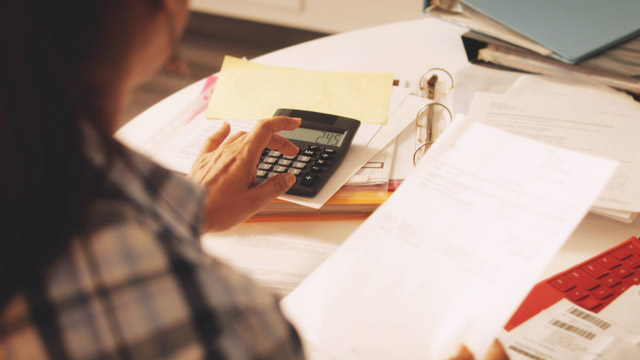 All of us, at some point, have worried about money. Debt, spending habits, and (the lack of) savings, are a few of the most common sources of financial anxiety among adults. In fact, a recent survey in the U.S. done by saving and investment app Stash revealed that more than 60 percent of those who participated claim money is a major source of stress in their lives—with nearly half of that group unable to sleep because of it. Even simply talking about money is enough to fuel anxiety, either because it's embarrassing, upsetting, or they view it as taboo.
ADVERTISEMENT - CONTINUE READING BELOW
According to the survey, female respondents were five percent more likely to say that they were stressed over money issues than males. Five percent of women were also more likely to miss at least one of their monthly bills. And while worrying about budget holds nearly 65 percent of American respondents back from things like traveling, doing renovations, attending events or eating out, women are 10 percent more likely than men to sacrifice these personal expenses due to money insecurity.
The situation is not too different in the Philippines. According to market research conducted by Insular Life and International Finance Corporation (IFC), millennial Filipinas have many money-related fears. They worry about not being able to afford the health care needs of their aging parents, are concerned about not having adequate savings to cushion the impacts of unexpected events, and struggle to have their own property, according to Henriette Kolb, IFC's manager of Gender Secretariat.
3 ways to stay on top of your finances
If you want to track and pay off your expenses, be able to save a little, and get by with the budget you have set for the family, here are three practical tips to ensure that you get to start off on the right foot.
1. Face your financial status.
It may be daunting, but the more you ignore the reality of your finances, the more stressful it becomes. "Being honest with yourself is one of the best first steps you can take to tackle ballooning money stress," says Vera Hanson, a Stash communications representative, in an interview with Real Simple. "Start by assessing your current financial situation: any debt you have, how much is coming in each month vs. how much you're spending, upcoming expenses, and long-term saving goals."
2. Cross off one reasonable goal at a time.
You'll find that you can be more effective in achieving your goals if you do it slowly but surely. After assessing your financial situation, set one doable financial goal at a time instead of trying to accomplish everything at once. "Decide on a single area where you can focus your savings and efforts, whether it's starting an emergency fund, or upping monthly retirement contributions," Hanson shares.
ADVERTISEMENT - CONTINUE READING BELOW
3. Automate payments and savings.
"Start small. Just save something—and save that something every week," advises Farnoosh Torabi, author and financial expert, in an interview with Goop. "Get in the habit of automatically saving a fraction of your income into a savings account."
If you can, automatically transfer your savings into another account at a set time every month and automate paying your bills. That way, you'll know how to work around your remaining budget.
These minor tweaks are simple, but it can jumpstart your personal finance journey and allow you to expand your strategy once you've gotten more confident. If you think you're ready to learn more, you can read more money tips here. Good luck!
Load More Stories