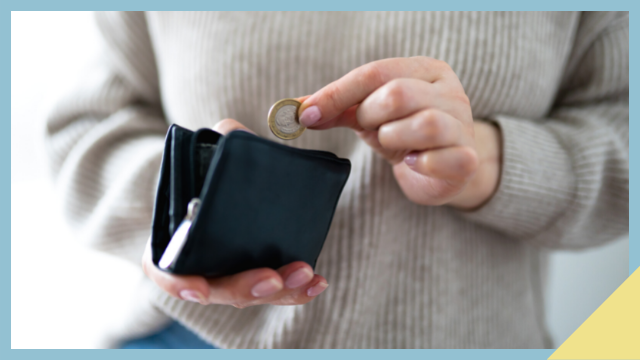 ADVERTISEMENT - CONTINUE READING BELOW
We've all made financial boo-boos. Granted, some of them are more expensive than others, but what's important is that we learn our lessons and don't make the same mistakes twice. Ready for a new beginning? Start by ditching these bad habits!
1. Trading one expense for another
You may think that you're saving money when you buy a bag that's on sale in lieu of what you originally wanted, but if you don't need a bag in the first place, don't spend at all. It's as simple as that. Besides, spending money on something you're not really into—now, that's wasting money!
2. Thinking you can resist temptation
It's easy to say you can resist checking out the sale rack at your favorite store when you're not at the mall, but it's a different story altogether when temptation's just around the corner. If you really want to avoid cashing out, resist dropping by in the first place. Now is not the time to test your mettle.
3. Not keeping track of your expenses
Having a vague idea of where you spent your money is not good enough—you need to account for every last peso in your wallet. Did you spend it on food or drinks? Did you buy a new dress or take a cab today? By keeping track of every gastos, you can identify what's really draining your savings—is it your Friday dinners or your daily coffee—and effectively put a stopper on it.
4. Letting your credit limit go to your head
So you have a gold or a platinum card… That doesn't mean you can just swipe whenever, wherever. Remember, your credit limit is not necessarily the same as your spending power. Most likely, the former will be higher. Besides, paying in cash can help you develop better budgeting and decision-making skills. According to Glamour.com, "the act of actually handing over your hard-earned cash (and having to withdraw more of it from the cash machine) may just serve as an apt reminder of when it's helpful for you to rein it in a bit."
ADVERTISEMENT - CONTINUE READING BELOW
5. Putting off saving or investment plans for tomorrow
Every day that you don't set money aside is an opportunity wasted. You could have started a time deposit account earlier or invested it in mutual funds—but you didn't. As a result, you won't be as rich as those who saved or invested first.
6. Using your credit card even though you're already in debt
You're already behind your monthly credit card payment—stop spending! Pay off your bills as soon as you can and stop incurring any more debts. Don't let the interest grow any more than it has to. "If you don't have the money, then you don't need to be incurring the responsibilities, the debt and the obligation," says mental health professional Dr. Phil McGraw.
7. Not seeking help
Admitting you're in financial trouble is not always the easiest thing to do, but the sooner you ask for help, the sooner you can sort everything out.
ADVERTISEMENT - CONTINUE READING BELOW
READ MORE:
How Exactly Do You Become a Rich and Successful Woman?
15 Signs You've Finally Mastered Handling Money in Your 30s
8 Money Mistakes To Avoid, Based On Real Women's Stories
Load More Stories