COVID-19 has not made the past few months easy. Many of have been laid off, or had been requested to work only for a limited number of days, resulting in a salary cut. Savings and emergency funds are dwindling, and the stress of keeping afloat isn't helping at all.
ADVERTISEMENT - CONTINUE READING BELOW
Many Pinays have opted to start their own home businesses, and many have also found success in them, but if you're still having a hard time getting the boost that you need, whether you're a beginner SME, a freelancer, or still an employee, here are a few things that we hope can help you budget and augment your current income.
Avoid debt
For as long as you can, avoid getting a loan. Debt should be your last option, especially if you know you can't pay it off any time soon. Utang during this climate can bury you in interest and may cause more problems.
If you're currently in debt, make sure to pay at least the minimum every month. You'll still have to pay interest, but at least you're slowly chipping the amount off—which is better than having it bloat.
Stop swiping
Keep your credit card in your drawer for the time being, and only work with cash that you already have on hand. If you're up for your yearly fee, ask your bank if you can waive it—they're more than willing to do so if you've religiously paying your bills prior to the pandemic.
File for unemployment benefits
If you've lost your job and are in need of funds, SSS is offering up to P16,800 unemployment benefit per person; however, the agency can only offer this to 60,000 members. In a recent release, there have already been 4,300 unemployment benefit applications that have been approved. Make sure that you have a My.SSS account that's connected to a registered bank account.
Once this is done, you can proceed to apply for your unemployment benefit claim. SSS will process your request and will contact you via email. You will then need to reply by sending scanned copies of the following:
Certification issued by the Department of Labor and Employment (DOLE) OR the Philippine Overseas Labor Office (POLO);
Notice of Termination from your employer OR Affidavit of Termination from Employment
You'll then sent an email regarding your successful application.
Let go of subscriptions you don't need
Are you both paying for a cable and a streaming service? At this time, you may want to pick only one for the time being. Browse through the list of the things you pay on a monthly basis, and see which ones you can do without.
ADVERTISEMENT - CONTINUE READING BELOW
Be smart when shopping online
Sure, there are a lot of sales, but before you add to cart, always ask yourself these two questions: "Do you need it?" and "Can you live without it?" Be ruthless—you'll know deep down when a purchase isn't necessary or won't really make you happy in the long run.
Lessen food deliveries
Buying fresh meats and produce and cooking them on your own is so much cheaper than having things delivered. This, of course, isn't to say that you should stop all together. Simply choose which ones you know you can do at home, and which ones can be small indulgences such as pastries and desserts. It's good and important to support local businesses at this time.
Don't forget to set aside money for savings
Yes, it's hard, but if you can, set aside money for savings even it's just a small amount. Whether or not things get better soon, at least may paghuhugutan ka. Make it a habit, and it'll lessen your worries on a rainy day.
ADVERTISEMENT - CONTINUE READING BELOW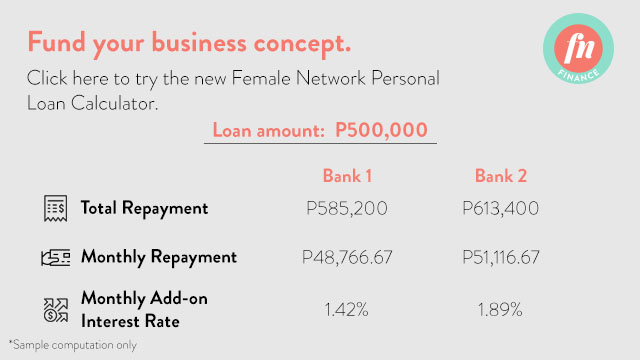 Load More Stories