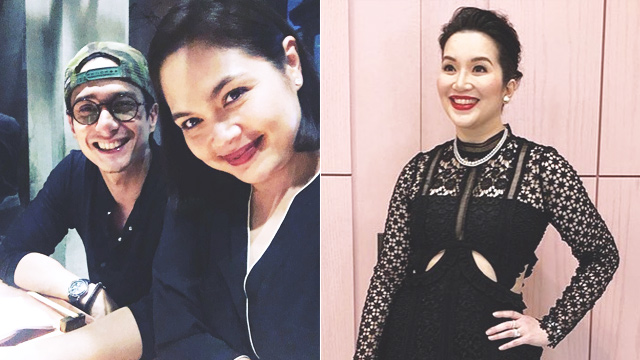 You don't become a famous multi-million dollar (or peso) celebrity without working hard. But you don't stay that way by being irresponsibile with your money, either. Love them or hate them, there's a lot we can learn from celebs about how they manage their money. 
ADVERTISEMENT - CONTINUE READING BELOW
Here are a few of them who have opened up about how they handle their finances, from daily spendings to handling it as a couple and educating their kids on the value of money.
Kim Kardashian on the importance of saving money and being frugal:
"From an early age I was well-educated (about handling money) and just learned a lot about the simple things and never got into too much trouble. And you know, it's just saving. I love to spend but I also love to work hard and save. I think it's really important to build a future and just make sure that you don't over indulge all the time...
"I'm cheap about so many things. I look over everything. I would say I am pretty frugal. I think I do spend money on gifts for people close to me. It's something that can make people feel really good. What am I cheap about? I'm really conservative even though it seems like I buy a lot and I have a lot, I don't go crazy like I used to.
"You know, I thought the more money I made, that I would spend more. And that's the opposite. The more money that I make, the more I want to save. I didn't think it would be like that and I've actually surprised myself." (via Marketwatch)
ADVERTISEMENT - CONTINUE READING BELOW
"Everything that I have, every business I have, our home, our all, have all been paid for in hard-earned cash," shared Kris. "That was my mom's lesson. Have no debts, because there's a shelf-life for my job."
Mila Kunis on raising kids and teaching them about money:
"It's a matter of teaching them from a very early age that, you know, 'Mommy and Daddy may have a dollar, but you're poor,' " Mila once joked during an appearance on the Australia-based radio podcast The Kyle and Jackie O Show. "'You are very poor, you have nothing. Mommy and Daddy have a bank account.' "
ADVERTISEMENT - CONTINUE READING BELOW
"It's so important because we both came from pretty solid poverty backgrounds and grew up very poor and are very much self-made and are very aware of what a dollar is worth," she added. "Nothing's been handed to us."
Solenn Heussaff talks about her "very separate, very individual" financial agreement with her husband, Nico:
ADVERTISEMENT - CONTINUE READING BELOW
"Our finances are separate since day one. I don't know how much he owns. He doesn't know how much I own. 
"We have a joint bank account for house dues, just for me to pay, like, groceries or stuff like that. But aside from that, I don't know how much he earns. He doesn't know how much I earn." (via PEP.ph)
Judy Ann Santos and how they manage the household finances as a couple:
ADVERTISEMENT - CONTINUE READING BELOW
"Sa amin ni Ry, nagwo-work yung merong, of course, monthly allowance for the whole household.
"But, hindi ko ugali tanungin kung anong income niya. Ganun din siya sa akin.
"As long as he provides for the family, whatever he wants to buy for himself, he can buy it... Ayoko nang nagpipigil ng mga tao.
"As a wife, I will support him with whatever that would make him happy... Ganun din naman siya sa akin. As long as hindi nagla-lapse yung monthly responsibilities, ok lang." (via PEP.ph)
Load More Stories