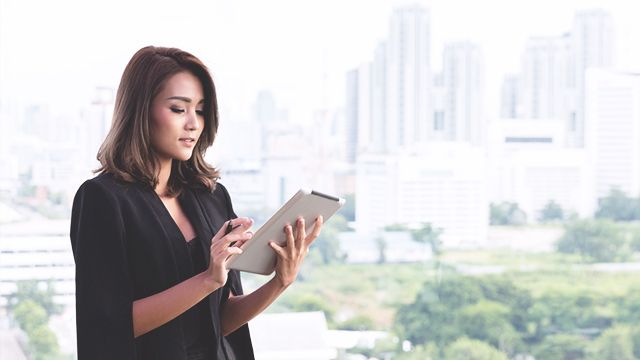 Hustling to the top, these Pinays are making bank and keeping it there with proper prioritization. Financial management is one thing they keep in mind, but treating yourself wisely is also another. Investing in yourself is one thing both Bea and Cams advise women to achieve financial success. "Make it something close to your heart," says Bea, who pursued her personal fulfillment over a high-stress job as a director in her company. For her part, an e-lancing Cams shares, "My biggest splurge would be short courses and certificate classes, and attending conferences abroad for new skills."
ADVERTISEMENT - CONTINUE READING BELOW
Take a peek into the breakdown of their monthly expenses—and, more importantly, investments—and take away valuable money advice that you can apply to your own personal finances (and maybe even venture into a new business or franchise):
CONTINUE READING BELOW
Recommended Videos
Bea, Business Development in Marketing 
Estimated Monthly Income: P55,000 to P60,000
While taking the lead in the business development of a marketing firm took up her time, Bea made sure to slow down every week with her practice as a yoga instructor. Married for three years and a recent mother to a handsome Siberian Husky, Bea says her habits have definitely changed from when she was living with her parents. "When I was single, I could care less about savings. I'd indulge on things [like] trips and food that 'nourished' me. But now that I'm married, thinking about how to build for the future is priority: Kids, future house, travel plans, and emergency money."
ADVERTISEMENT - CONTINUE READING BELOW
The Monthly Breakdown
"All household expenses are care of my husband," shares Bea. "Personal daily expenses are mine including a car loan, but all my money is with my husband as he is the one consolidating the savings."
Transportation, Food, and Miscellaneous: About P14,000 (P3,500 per week)
Car Loan Payment: P14,000
Shopping: P 5,000
Savings: P20,000
Money Tip: List it down.
Most Filipinos don't actually know how much they are spending until they write it down. This one simple habit can change the way you manage your money. "Initially, I didn't think that getting a dog would stress our finances, but we did our Excel sheet vis-à-vis our current expenses and we knew that we had to spend between P5,000 to 10,000 more."
Cams, Operations in E-Commerce 
Estimated Monthly Income: P80,000 to 100,000
From her desk at a co-working space, Cams is churning out some boss woman hard work. Just this year, she decided to change her approach to finances and it has literally paid off. "I read about a retirement home functioning as a cruise ship going across Europe that will start by 2020. What better way to retire and meet people, right?" says Cams, "So I have to start saving as early as now."
ADVERTISEMENT - CONTINUE READING BELOW
The Monthly Breakdown
When she's not handling operations for her business, Cams does e-design and creates content. Since she has side hustles that make her income fluctuate (in a good way), the following breakdown is in estimated percentages.
Savings, Retirement, and Emergency Funds (55%): P44,000
Rent, Utilities, Food, Grocery, Home Maintenance, Transportation, Laundry, Housekeeping, and Leisure (35%): P28,000
Retirement (20%): P16,000
Money Tip: Don't touch it.
A large part of Cams' income doesn't even go to her ATM. "I have set up an auto-debit transaction [where] a specific amount, [is] distributed to multiple goals and investments that I have," she shares.
Comments
Load More Stories