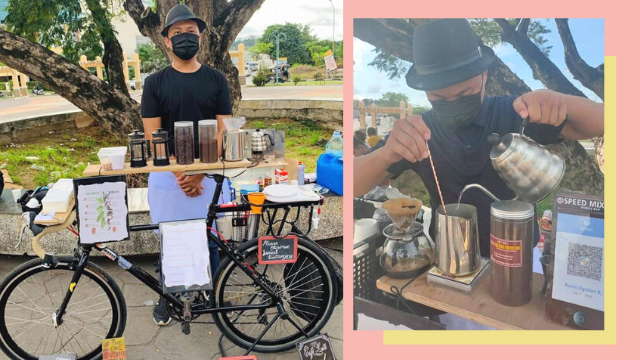 Ruggierro "Cocoy" Rubio has worked as a bartender in the hotel industry for six years. 
Unfortunately, he lost his job due to the COVID-19 pandemic. "I thought, 'So this is how hard it is to be jobless.' It was the first time I had no job after many years in the industry," he tells Summit Media in a video interview. 
ADVERTISEMENT - CONTINUE READING BELOW
To bounce back, the former bartender thought of starting a mobile coffee shop using his bike. "I've worked with some bartenders who taught me about coffee. I eventually got interested and became very passionate [about coffee]," he shares. "It's good when you learn new things." 
Currently, his mobile cafe called The Bike Coffee CDO is stationed at Rodelsa Circle in Cagayan de Oro City.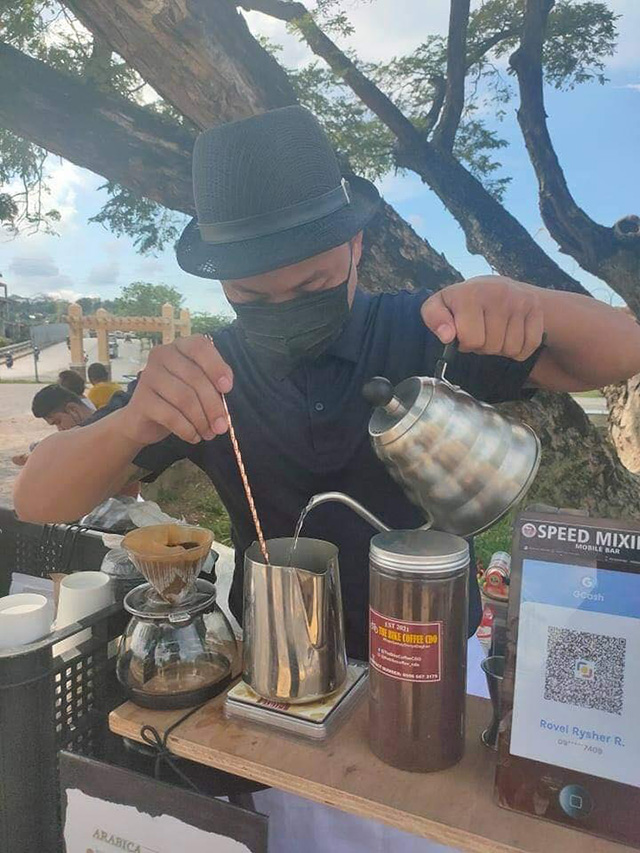 "Because the call center industry in Cagayan de Oro is booming, I thought that my coffee business could succeed... I'll [put up my mobile cafe] outside a call center, I just have to ask permission."
Coco started his coffee business with only P700. He shares, "My capital was small. I already had tools and coffee-making equipment. I just needed coffee beans."
"The first two weeks, no one seemed to care [about the coffee shop]."
After promoting his business online, more and more people started to notice his mobile cafe.
Eventually, Coco was able to open a physical coffee shop along Pabayo-Gomez street in Cagayan de Oro City! 
Watch his full story below: 
Load More Stories