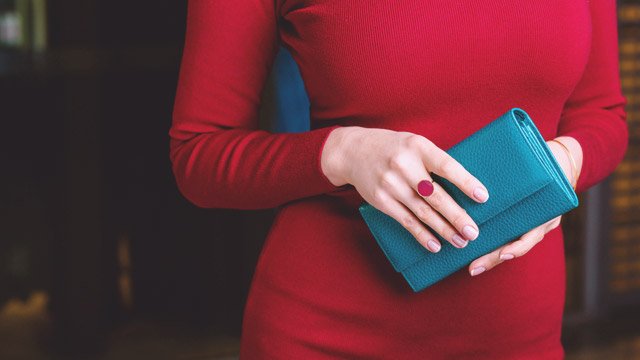 Money is not everything, and a rich, hard-working woman who has succeeded in life knows that, and more than this she also knows how to manage the money she makes and she does it well. Here are things that millionaires do to maintain their wealth while continuing to live a rich, enriching life.
ADVERTISEMENT - CONTINUE READING BELOW
1. She does two things: preserve and expand her wealth.
Now that the millionaire has come to acquire a fortune, she knows that it would be wise not to spend it all. "Rich people don't get rich by spending it all," says finance researcher and founder of Unity Marketing Pam Danziger. "They know better than anyone that by being careful shoppers, they can achieve a lifestyle several rungs up the income ladder."
2. The millionaire starts early.
She knows that the earlier she starts anything, the better. She wakes up early. She goes to work early. She even learned to save money at an early age. It doesn't matter what amount she's working with, she'll be careful to put aside a generous portion and teach her children to do the same.
3. The millionaire has more than one source of income.
The single day job is not enough for the millionaire. To achieve financial independence, she must take on smaller roles apart from her job or business. Here are a few ideas.
CONTINUE READING BELOW
Recommended Videos
4. The millionaire prepares a promising future for her children.
The millionaire believes that education is the cornerstone of a life well-lived. With this, she will do everything in her power to send her children to the best schools (not necessarily the Ivy League schools) and is willing to delay material purchases and move to another city to accomplish this for her children.
5. The tech-savvy millionaire makes use of automated savings.
Technological advances in banks are welcomed by the clever saver. You'll never miss what you never knew, the millionaire believes, and an easy way to accomplish this is to allow the bank to instantly deduct from your account monthly to force you to spend less. Remember to increase the percentage deducted from your balance every time you get a raise.
6. The millionaire works hard but believes in delayed gratification.
Working hard means to do one's very best in a field that one is passionate about. While rewarding yourself is the usual thought one gets on payday, the millionaire believes in delayed gratification and celebrates or treats himself after reaching a goal or within a certain timeframe.
ADVERTISEMENT - CONTINUE READING BELOW
7. The millionaire has her very own definition of a well-lived life.
This point of a life well-lived is very subjective and the millionaire next door knows this. She knows that to make the most of her life, she must continuously learn, share what she's acquired with friends and family, and to engage in hobbies and activities that overall make her a better person. He does not care what others think, and as Byron Tully writes in The Old Money Book, "prioritizes personal reality over public perception."
8. The millionaire invests wisely and keeps an eye out for the news.
The millionaire chooses to put her money into various investments, not just one. This will increase the chances for success if in case one investment does not do well. Not only that, the wise investor is vigilant of current trends and events and knows to differentiate a credible source from a scam.
ADVERTISEMENT - CONTINUE READING BELOW
9. The millionaire will rarely carry any personal debt.
This means she pays her credit card bill in full every month and never makes purchases she cannot pay in cash. "It's not only about paying in full, it's about paying quickly. When credit payment is settled late, this can hurt the credit score and reflect on the overall debt usage ratio.
10. The millionaire knows that wealth comes by following two P's: patience and persistence.
The pursuit of wealth and its growth are far from the fast-track lane. They know how to wait and when to go the extra mile. United States President Theodore Roosevelt once said, "Do what you can, with what you have, and where you are." Your patience and persistence will eventually reap their rewards.
11. The millionaire is wise enough not to fall for that marketing ploy.
Despite what is portrayed by the media, the millionaire knows not to give in and purchase the newest whatsit based on trends or marketing. With a net worth of $60.7 billion, Warren Buffet has lived in the same house since 1958, while Facebook founder Mark Zuckerberg drives a manual-transmission Volkswagen hatchback and wears the same t-shirt and jeans combination almost every day, reports Business Insider.
ADVERTISEMENT - CONTINUE READING BELOW
This story originally appeared on Townandcountry.ph.
* Minor edits have been made by the Femalenetwork.com editors.
Load More Stories