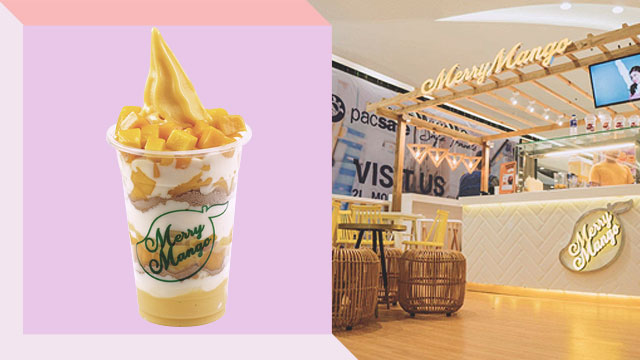 Looking to go entrepreneurial with your salary bonus? If you don't want to start from scratch, try getting a franchise, and if you're a dessert-loving person, then Merry Mango is something you may want to look into.
Merry Mango is under the Barefruit Group of Companies, which also owns JM Shawarma, among others. Merry Mango is a franchise with over 250 outlets nationwide, and offers a slew of mango-based drinks and desserts that are sure-hits not only during the summer season, but also all year round. It's also a good investment to consider as the Philippines is pretty much known as a mango haven, so you won't have to worry about your base ingredient running out.
ADVERTISEMENT - CONTINUE READING BELOW
As of writing, Merry Mango's menu includes:
Merry Milkshake
Cheesecake Snow
Merry Mango
Mango Float
Naked Float
Merry Float
Oreo Milkshake
Merry Milkshake
Merry Oreo
Merry Mango Franchise Package
Interested in working with Merry Mango to help grow your wealth? Here are the details you need:
Merry Mango Standard Island Kiosk
Franchise Fee: P300,000*
Turnkey Package: P1.5M (may still vary)*
Royalty: 4%
Ad Fee: 2%
Space Requirement: 8 to 18 square meters
Term: 3 years (Renewable, and fees will be based on one-half of the franchise fee for the year you renew.)
*rates may change without prior notice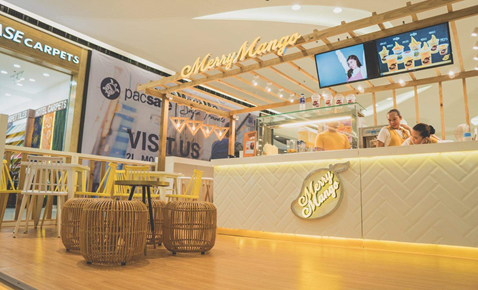 Package Inclusions
Kiosk
Tools/utensils
Staff uniform
Use of trademark and logo
Franchise operations system
Operations, management, and marketing training
Site acquisition and evaluation assistance
Pre- and grand opening assistance
National and local store marketing
Access to new products and promos
Continuing business support
How to apply for a Merry Mango franchise
Contact Merry Mango via (0909) 261-3344. A representative will assist you.
Submit your application form, inclusive of a letter of intent to franchise@merrymango.com.ph.
Once your application has been processed, you'll be invited to attend the business opportunity meeting and interview.
If your application is approved, you'll be asked to sign the franchise agreement.
You and your crew will then be trained on how to run a Merry Mango kiosk.
Grand opening: Merry Mango's management will make sure that you have the marketing support that you need during launch and beyond.
When can I achieve ROI (return of investment) with a Merry Mango franchise?
According to a Merry Mango representative, ROI is usually achieved in six to 12 months upon the opening of your kiosk; however, this will be very much dependent on different factors, most especially on your location.
ADVERTISEMENT - CONTINUE READING BELOW
No location? No problem!
Haven't found a place to set up your Merry Mango franchise yet? Don't worry, as Merry Mango's management will ensure that you find the right place to build and grow your store. As mentioned, site acquisition and evaluation assistance are included in your franchise package, so you can rest easy knowing that your business will work, location-wise.
What makes up a good franchise location?
A feature on Franchising.ph notes the following as what franchisors look for in a place to set up store. Your representatives from Merry Mango will more than likely check on these:
Zoning: First an foremost, your business should be allowed in the municipality or city you're planning to set up your kiosk in to get the necessary business permits.
Accessibility: Is your location easy to visit? Is it accessible to public and private transportation? Does it have available and ample parking? Are the roads surrounding it easily reachable? 
Visibility: Franchisors won't approve locations that can't be immediately seen by customers, as this will result in low foot traffic and bad sales.
Neighborhood development: Franchisors will also look at the surrounding area of the proposed location. Are there schools? Subdivisions? Malls? Parks? Is the area thriving, or is it on the decline?
Utilities: Does the location have great access to water, electricity, sewage, and communication connections such as phone and internet lines?
Competing outlets: A bit of competition is always good because that means business in your area of choice is thriving. And while it may be a bit harder to get customers as people have more to choose from, think of it this way

—

at least you and your crew will be more motivated to offer better service. 
ADVERTISEMENT - CONTINUE READING BELOW
Looking to get a loan for your franchise? Check out Female Network's Personal Loan Calculator to compare rates from different banks.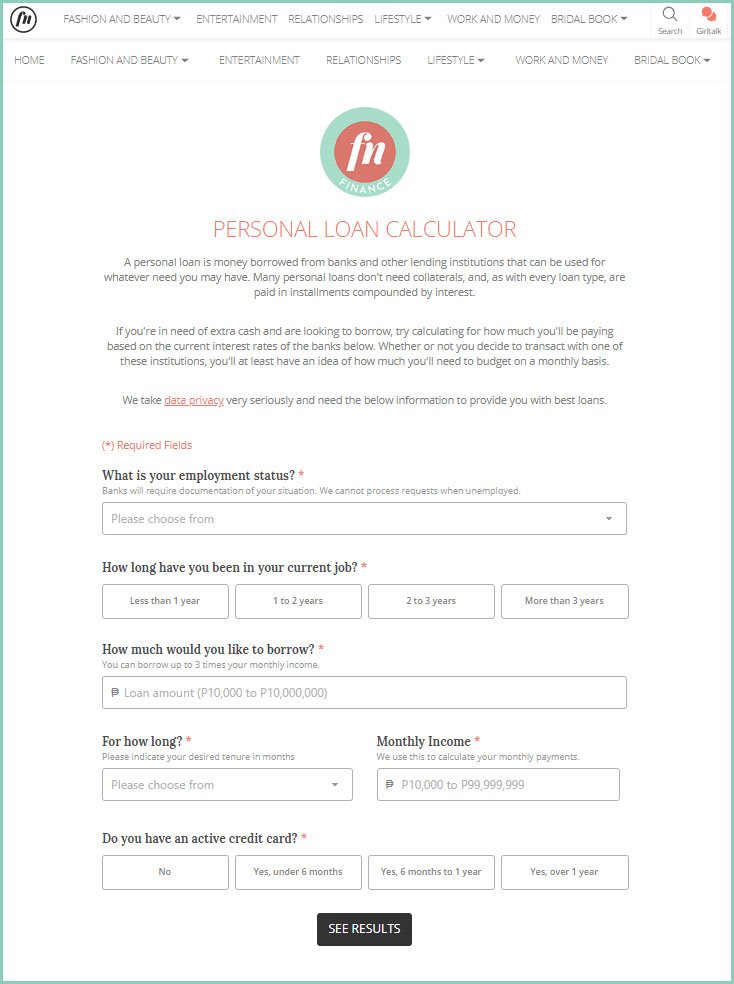 https://www.femalenetwork.com/finance/personal-loan
Need more information on Merry Mango? Follow them on Facebook, Instagram, and Twitter, or visit them in one of their many branches nationwide.
ADVERTISEMENT - CONTINUE READING BELOW
Load More Stories