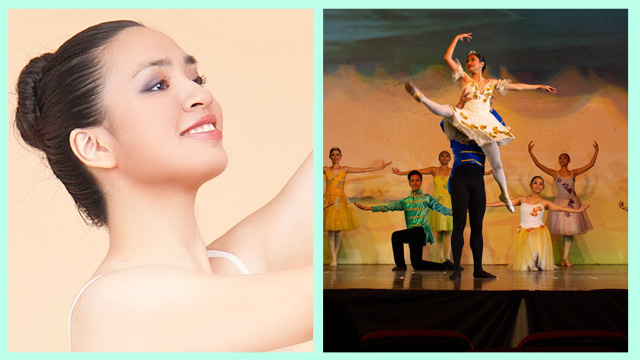 You often hear of traditions handed down from mother to daughter to granddaughter. At 31, Meghan Samonte, owner and artistic director of Ballet Academy of Cebu (BAC), could tell you all about it, being the daughter of former ballerina and dance company director Christina J. Samonte and the granddaughter of one of Cebu's first ballet dancers, Adelaide Pages Javier.
ADVERTISEMENT - CONTINUE READING BELOW
It was with the love and encouragement of both women that Meghan pursued her own passion for the art. She has since begun to share this with others through BAC, which her mom initially started as a hobby, but which she now runs. She teaches classes for kids and adults, with her youngest students being just three years old.
But Meghan's life hasn't all been leotards and pointe shoes. "In 2014-2015, I stopped doing anything with ballet. I wanted to get a more stable job," she says. She ended up working in the financial industry for three years. Until she got a wakeup call in the form of a bad breakup.
"I found myself almost getting married and realizing that I was in a terrible relationship. After a horrible and heartbreaking fight, we broke up, which lead me to realize that nothing in my life felt right... I have to really thank that guy because if it wasn't for a lost turn and what felt like compete heartbreak, I [wouldn't have] ended up here in Cebu. Ten years of soul searching, and within a year after my breakup, I was back here in Cebu.
CONTINUE READING BELOW
Recommended Videos
"I started with five students [at the Ballet Academy of Cebu] and now I have more than 50, and I couldn't be happier."
In an exclusive interview with Female Network, Meghan Samonte shares her journey and passion.
ADVERTISEMENT - CONTINUE READING BELOW
Female Network: When did you first spark your interest in dance and, more specifically, ballet?
Meghan Samonte: I've been told I've been dancing or choreographing my own ballets my entire life, but I started taking ballet classes at four years old. And, yes, because my mother was my first ballet teacher and a ballerina, she encouraged me to dance ballet, but to be honest, I've always loved to dance and in some way ballet was just a part of my life.

I think I fell even more in love with ballet when I was about 10 years old because I went to a Russian school in the US, and I met and saw ballerinas from the Bolshoi and Perm Ballet. That's when I fell in love, unconditionally. I was placed in an advanced level in the new small Russian school… and I fell in love with not just ballet and the classics, I fell in love with the process of taking ballet classes and seeing how dancers work. 
ADVERTISEMENT - CONTINUE READING BELOW
FN: Where have you received training?
First under my mother, Christina Javier Samonte. I grew up taking her classes in different schools with her and also her training and coaching me in our home in Dallas, Texas. Our living room doubled as a ballet studio…
I started training and performing with Ballet Arlington under Svetlana Stanova (formerly of the Bolshoi Ballet), while also getting more training with another school under a teacher who was actually [renowned ballet dancer and choreographer Mikhail] Baryshnikov's schoolmate Liuba Patterson (from the Vaganova Ballet Academy) and performing with Margo Dean's ballet company, Ballet Concerto.
After moving to [the Philippines], eventually I ended up with Ballet Manila in my teen years. In my 20s, I was coached by Evgeny Lushkin, former company member of the American Ballet Theater and Perm Ballet School in Russia.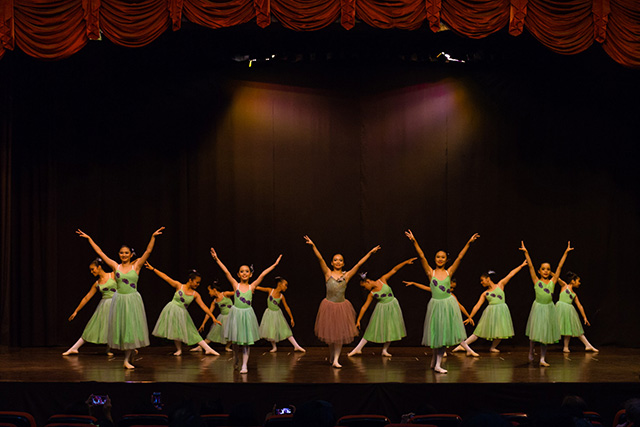 ADVERTISEMENT - CONTINUE READING BELOW
FN: What is your dance resume or story like? What companies have you danced with?
MS: I've danced with different ballet companies, such as Ballet Manila, Ballet Concerto and Ballet Arlington. But what people don't know is that I have been teaching ballet since I was 13 years old; I taught my first classes at Ballet Academy of Cebu when my mom first opened [it]. In fact, some of my students are still at BAC.
There were moments in my life [when] I did not want anything to do with ballet, but it would literally show up on my doorstep and gently [reminded] my heart [that it] always knew where I needed to be.
So let's rewind a little bit… I was in Ballet Manila until I was about 19 and decided ballet wasn't for me anymore. I went to the US to study at Baylor University. I was like, "I'm tired of ballet. I want something else." I became a film major… then I met the head of the film department and by mere coincidence found out that his wife owned a ballet school. She asked me to teach a class, and I did, and by 19 (as a part time job) I was a director of a ballet school and teacher.
ADVERTISEMENT - CONTINUE READING BELOW
Fast forward to after college, and I graduated with a BA Film and Digital Media… So what do I do [next]?
When I don't know what to do with my life, I take a ballet class because being at the ballet barre and in a class will always be my home. I take a class, and [the teacher] says I should dance again and that I should join a ballet company in Europe.
ADVERTISEMENT - CONTINUE READING BELOW
That's when I meet Evgeny Lushkin. I am like 40 pounds overweight for a ballerina, so of course, he gently tells me to lose "some weight" and offers me a job so that I can start taking free classes. I become a ballet coach for a widely known international ballet competition known as the Youth American Grand Prix. By the age of 23, I've coached 12 competitors (8-12 years old), and out of these (this is my first time coaching classical ballet variations), two of them place in the top 12. And now one of them is dancing for Washington Ballet.
February 2017, I moved back to Cebu, and June 2, 2017, I did my first production of Coppelia. I've done four productions total since I've moved here. I started with five students and now I have more than 50, and I couldn't be happier. I decided to take over BAC because I finally decided to answer my true calling and where I wanted to be in my life.
ADVERTISEMENT - CONTINUE READING BELOW
FN: What challenges did you face at BAC? How did you overcome them?
MS: Constant change and constant growth. Not knowing how to do certain things and messing up, and then learning from it. For example, a typical day for me is constantly creating new ballets and finding better ways to teach my ballet classes.
Meeting people and collaborating with the local Cebuano community—I'm not just conquering the challenge of being a ballet teacher and choreographer, but also a leader and entrepreneur. Just like learning new ballet steps, every day I have new growth opportunities.
Also, I am just so grateful that I am surrounded by really great family and friends who help guide me to learn and who offer me some great advice. One of my greatest challenges has been asking for help, and slowly I've been overcoming it by simply asking for help and being accountable for my weaknesses.
ADVERTISEMENT - CONTINUE READING BELOW
FN: What do you enjoy about teaching ballet? What are the challenges?
Everything. I enjoy my students and creating new choreographic work, telling stories, and finding new ways of teaching. Also not just teaching ballet techniques but also about life… [I've realized] teaching isn't just all about learning ballet, but helping cultivate young minds and balancing their learning and well-being.
Well, it's challenging when you have to deal with young students and varying growth development and seeing them compare themselves to one another. It's a daily thing to remind them that they are all beautiful and unique, and to believe in themselves.
ADVERTISEMENT - CONTINUE READING BELOW
FN: What do you have planned for the future, both for yourself and for BAC?
MC: I plan to create new and innovative classical ballets by integrating different technologies. For example, during my Nutcracker [production] last year, I used animation in my backdrop to help tell the story. I want to develop more local Cebuano kids, teens, and adults to be dancing at a higher level. Also, I want to invite more and more classics ballerinas and danseurs from all over the world to help educate Cebuanos more about classical ballet. It is really my mission to bring high quality classical ballet to the Cebuano people.
Next I'll be creating the new ballet, Belle and the Beast, a retelling the classic fairy tale story. So catch our upcoming show in July.
Learn more about Ballet Academy of Cebu on Facebook and Instagram as balletacademy.cebu and for via their website, balletacademyofcebu.com
ADVERTISEMENT - CONTINUE READING BELOW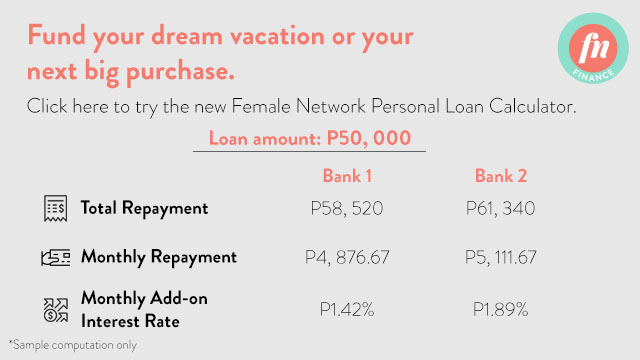 Load More Stories