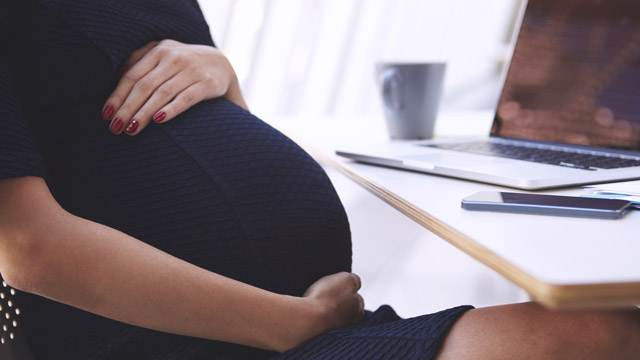 Juggling work and your responsibilities at home are always tricky. They both demand the same amount of attention and commitment from you. So how do you deal? We asked career consultant Malou Trenas Del Castillo of Lee Hecht Harrison, and financial advisor Francisco J. Colayco of the Colayco Financial Education these oft-asked questions on maternity leave, early retirement, and housing loans. Here is their expert advice:
ADVERTISEMENT - CONTINUE READING BELOW
Q: "I was on maternity leave, but my boss kept asking me to do work-related tasks from home. I still did them since I was afraid to lose my job, but I was wondering about remuneration—can I ask for compensation beyond the paid maternity leave (which, technically, I didn't get to enjoy because I was working)?"
Malou Trenas Del Castillo: If you didn't go to the office or log in officially for the day, it's a bit tricky to quantify and justify the extra days that you should be compensated for, especially if you did not ask for this upfront before you started your maternity leave. If you can compile, record and identify the exact number of hours and your work output during your maternity leave, it's worth asking management for compensatory time off. If your employer doesn't respond positively, you may instead casually request for flexibility regarding time in or time out during days that you need to fulfill maternal obligations, by reminding them of your commitment to the company during your maternity leave. If you have built up enough goodwill with your boss due to previous good performance, he or she should allow you some flexibility on this matter. 
ADVERTISEMENT - CONTINUE READING BELOW
CONTINUE READING BELOW
Recommended Videos
Q: "I'm being offered an early retirement package by my company, but I don't want to stop working yet. I feel like they're offering this to me because they don't need my services anymore. Should I accept their offer?"
Malou Trenas Del Castillo: Many businesses have to cut costs to stay profitable and survive. Often, companies have to reduce their headcount and eliminate job functions which they feel can be performed by other team members. Redundancy and restructuring are common practices these days. Don't let your self-esteem take a beating. Take stock of your skills, and assess how you have accomplished your job function during your stint in your company. If you can't seem to find anything positive in your work history, ask former colleagues and supervisors for help. Together, try to recall those instances when you did your job well. If you can confidently say, you can do the same feat for other employers, go and seek another job. Don't spend too much time discussing the job separation, the reasons behind it, and don't even mention your negative feelings. Instead, summarize your career and how you have contributed to your previous employers. End your statement with how you'd like to pursue other employment and continue to be a productive contributor to your next job. 
ADVERTISEMENT - CONTINUE READING BELOW
Q: "I'm thinking of getting a housing loan to help out with our house payments. What terms should I look for?"
Francisco J. Colayco: From your question, I understand that you already have a housing loan, which you want to increase. Loan terms are related to the loan amount, the number of years, and the interest rate. How much can you afford to pay for the house amortization every month? Once you've determined this, you can work backward and compute the loan you can afford. You need to make an assumption on the interest rate, and this will depend on the institution where you borrowed money. Usually, the lowest rates are loans from PAG-IBIG Fund, ranging from six to 10 percent per annum.
Since you already have an existing housing loan, you need to check with your present loan provider if they can increase your loan, based on the current value of your residential property serving as collateral for your present loan. If not, you could offer other assets as additional collateral. If your current lender is still not agreeable to increasing your loan, you may be able to find a new lender to replace your existing creditor. Other financial institutions may have different loan policies, which may get you a higher loan amount that your existing loan.
ADVERTISEMENT - CONTINUE READING BELOW
The above originally appeared in the July 2015 and August 2015 issues of Good Housekeeping Philippines magazine, the October issue of Smart Parenting magazine, and Smartparenting.com.ph.
Minor edits have been made by FemaleNetwork.com editors.
Load More Stories