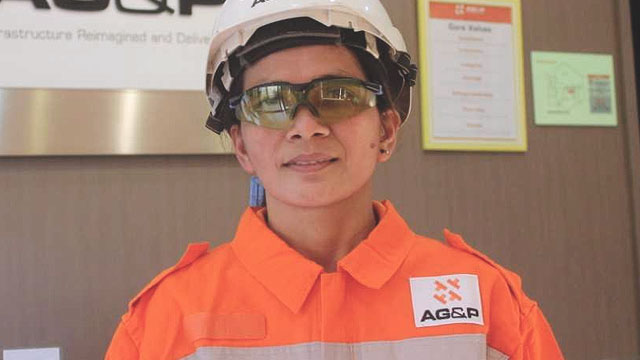 There are some people who are lucky and privileged enough to have been given the chance to immediately follow their passion, and there are those who had to take the longer route towards theirs—those who were propelled by the need to succeed in order to survive, only to later on realize that the road that they're on has always been where they wanted to be.  
ADVERTISEMENT - CONTINUE READING BELOW
Marites Casao was in her late teens when she realized that she needed to earn her own money. "I was looking for a job to support my siblings through school, and to fund the medical needs of my parents," she says in an email interview with Female Network.  
As many have done, she went to TESDA to find training in a field that would give her both good money and satisfaction. Initially, she planned on signing up for an electrical training course. "But welding was more in demand and offered a higher salary package, so I decided to take welding training instead."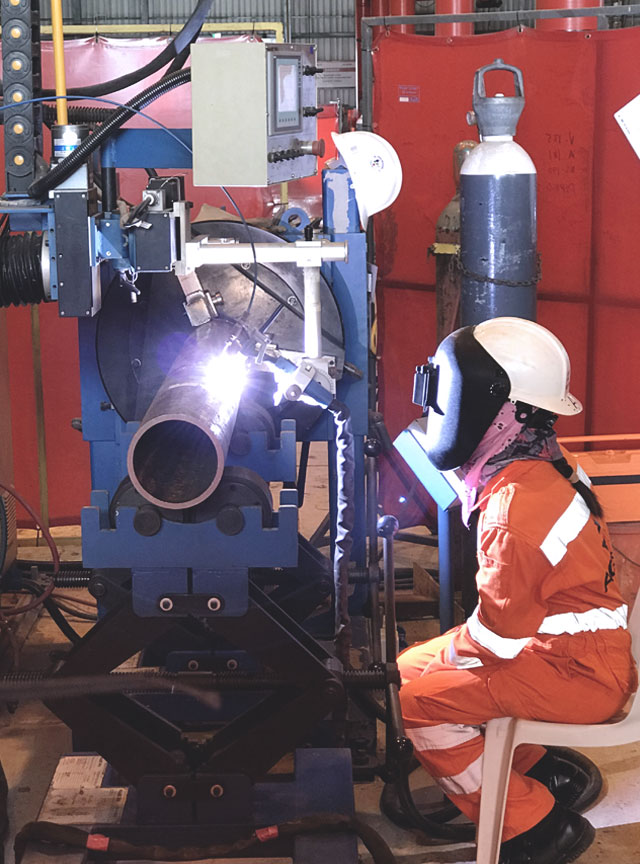 That time, one of her relatives also worked as a welder in AG&P, a gas logistics and construction company. "She mentioned that there were also some women welders in the yard," Marites shares. "In a country where women were considered a minority in [this industry's] workforce, I was challenged. If these women did it, then I said to myself, 'I can do it too!'" 
This was the start of Martes' love story with welding. She went through the TESDA training which proved difficult as it entailed working with fire and metal, but she found that it was something that she could really see herself doing long-term. "[Welding] taught me to have determination in whatever I want to accomplish, to trust in what I can do and never doubt, even though others say otherwise."
Marites was only 18 when she passed the course, which landed her a job at AG&P. After some time and several local projects, she was recommended work abroad in the French collectivity of New Caledonia. 
ADVERTISEMENT - CONTINUE READING BELOW
It was her first job overseas, and she admitted that she had a hard time adjusting being away from her family and understanding a different way of life. "I had no idea about their culture and their attitudes, so I had to learn how to deal with them. But because of my Filipino coworkers who were always there for me, I easily got used to the culture and the work environment." 
Her overseas stint opened different opportunities and experiences for her, including a lot of accidental R&Rs. "One memorable experience was when we lived in a cruise ship. Our room was nice and there was a three-floor restaurant: formal dining, casual dining and a bar. We could eat whatever we wanted for free! It felt more like a vacation than work for me." 
But welding has done more for her than just open doors; it has changed her and her family's future. 
ADVERTISEMENT - CONTINUE READING BELOW
"Being a welder, my life made a 180-degree turn," she says, admitting that before she came into the industry, she was quite dependent on others. "Being a welder helped me provide for my family, even putting my extended family through school and building a house for my parents. I was able to help my sibling finish her college education. I was like her second mother and I am proud of this."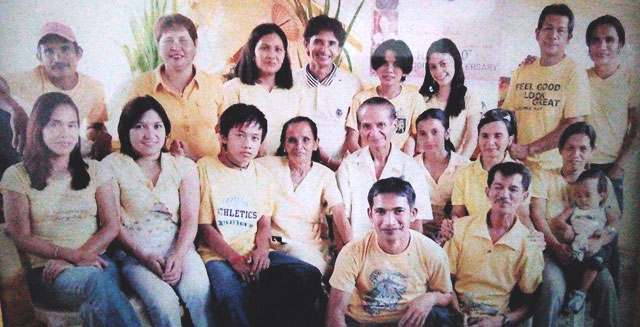 ADVERTISEMENT - CONTINUE READING BELOW
The industry has taught her how excel in a field that wasn't the top-of-mind option for many people. "Honestly, I love this job... Though welding is my comfort zone and there are still challenges, it always comes with a new learning and that is why it is so exciting. Welding gives me a sense of personal fulfillment and satisfaction; it is very rewarding."
Welding, she says, offers equal opportunity to everyone, and Marites hopes that more women see it as a viable career choice.
"Don't hesitate," she advices. "If others can do it, why can't you? Aside from the welding basics, [you] need to learn how to work safely and harmoniously. Everybody is equal in any kind of job.
"When we are equipped with welding skills and knowledge, we can work our way to the top, regardless of our gender."
Load More Stories