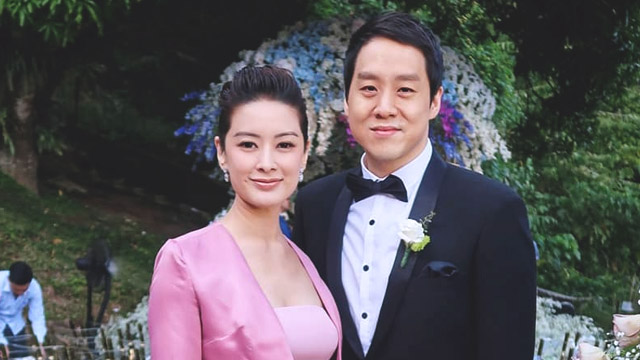 One of the secrets to a lasting marriage is growing together as individuals and as a couple. This includes working on various aspects of your relationship, including financial matters. To keep your marriage healthy financially, take your cue from husband-and-wife Richard and Maricar Poon, whose refreshing insights on love and money make them #couplegoals in our eyes.
ADVERTISEMENT - CONTINUE READING BELOW
Richard and Maricar: 'Stick to a budgeting method'
Money can be a touchy subject for couples, and fights over money can get ugly. But couple Richard and Maricar Poon offer a simple solution to those who want to be more disciplined when it comes to budgeting their earnings and expenses.
In a two-part video shared on their YouTube channel, the couple shared the story of a stranger who attempted to borrow money (a six-digit amount) from them. The woman messaged them on one of their social media accounts, explaining that she is a minimum wage earner who borrowed money from a loan app.
Loan apps have higher interest rates than banks, so you end up paying more even if you only borrowed a small amount in the first place. There is also a catch, as there are some apps that get access to all of your contacts so should you ever fail to make a payment, the app will inform your phone contacts about it through text.
To make the long story short, the girl ended up borrowing from 10 loan apps, and she messaged Maricar out of desperation. This prompted Maricar and Richard to give out important money advice, where they recommended a budgeting method called the "envelope system."
Taught to Richard by motivational speaker and entrepreneur Chinkee Tan, the envelope system requires a person to divide his or her money and put it in different envelopes for his itemized expenses.
ADVERTISEMENT - CONTINUE READING BELOW
"Let's say P14,000 ang sweldo mo. Kapag nakuha mo yung sweldo mo, kinsensas, maglagay ka na sa envelope," Richard says.
He goes on to show how he would break down his salary and put it in different envelopes according to the expense. For example, his first envelope would consist of five percent of his payroll to pay for his debts, while a second envelope would be for their monthly rent. A third envelope will contain money for taxes. You can also add more envelopes depending on your monthly expenses (water and electricity, phone plans, etc.)
"Kung kinsenas ang sweldo mo, 'yung kalahati ng renta ilagay mo na [sa envelope]," Richard notes.
"Ang basic na sinasabi naman is, pagkakuha mo ng sweldo, ilaan mo na sa expenses na alam mo buwan-buwan, fixed siya," Maricar adds. "Para hindi mo na siya gagastusin sa ibang bagay."
The couple shares that the envelope system teaches discipline and financial responsibility. "This system is very, very effective," Richard says. "Kapag nalagay ko na ang lahat ng pera, kung ano ang matira, 'yun lang ang pwede kong gastusin."
ADVERTISEMENT - CONTINUE READING BELOW
"It's harder to spend the money kasi nakabukod na," Maricar adds.
When it comes to paying off loans, Richard's advice is to pay it by installment instead of a lump sum.  "Kaya maraming 'di nakakabayad ng utang kasi gusto nila one-time big time," Richard says. "Mali 'yon."
At the end of the day, it is up to you to make the system work. "'Yong character pa rin ng tao 'yung pinaka-importante. 'Yong envelope system, kapag hindi mo talaga sineryoso, hindi rin siya effective," Richard says.
Load More Stories