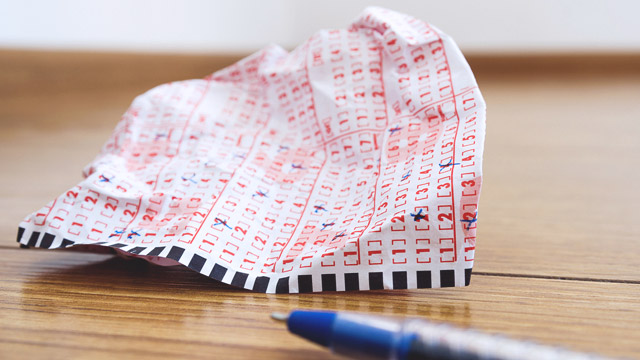 On July 26, Friday, President Rodrigo Duterte went online to announce that he is shutting down all lotto and other PCSO betting outlets in the country.
"I have ordered the closure, the stoppage of all gaming schemes of whatever nature, however done, that got their franchises to do so from PCSO," the president said through the Presidential Communications Facebook Page. "The ground is massive corruption involving all—pati the courts who repeatedly issued injuctions to paralyze government and to allow corruption to thrive. Pending investigation, lahat po ng laro ng lotto, STL, peryahan ng bayan, or whatever nature... All gaming activities, 'yong gambling... are as of today, suspendend or terminated because of massive corruption." He then ordered both the military and the police to stop all PCSO-related gaming operations in the country.
ADVERTISEMENT - CONTINUE READING BELOW
CONTINUE READING BELOW
Recommended Videos
According to a CNN Philippines report on July 28, Sunday, there have already been 2,221 PCSO-accredited gaming outlets in Metro Manila that closed down. "Of this figure, 1,653 are Lotto outlets, 349 are for Small Town Lottery (STL) games, 135 sell Lotto with Keno tickets, 55 offer Peryahan ng Bayan, and 19 offer only Keno tickets." On the morning of July 29, Inquirer.net reports that more than "21,000 lottery stations across the country" have already been "shuttered."
Senator Panfilo Lacson voiced his dissent, saying that the government should have spared lotto operators. In a phone interview with Inquirer.net, he said, "If the intention is to stop gambling altogether, then all forms of gambling, including the Pagcor-regulated games like casinos and online [gambling] should been included... Since it doesn't appear that way, then lotto outlets should have been spared since there are no reports of revenue cheating as far as lotto operations are concerned." He also pointed out that lotto draws are "computerized... and therefore closely monitored," making it hard to rig.
ADVERTISEMENT - CONTINUE READING BELOW
Many operators were shocked by the decision, as their outlets were their sources of income, with some operating as far back as 1999. 
Presidental spokesman Salvador Panelo, however, noted that the Office of the President can offer assistance to those in need. "'Yong mga nangangailangan ng tulong e, sumulat lang po kayo. We will just direct your request sa PAGCOR (Philippine Amusement and Gaming Corporation) at sa Office of the President," he said in Manila Bulletin report. "Makakaasa kayong ang pamahalaan ay nakahanda pa ring tumulong sa inyo."
Load More Stories