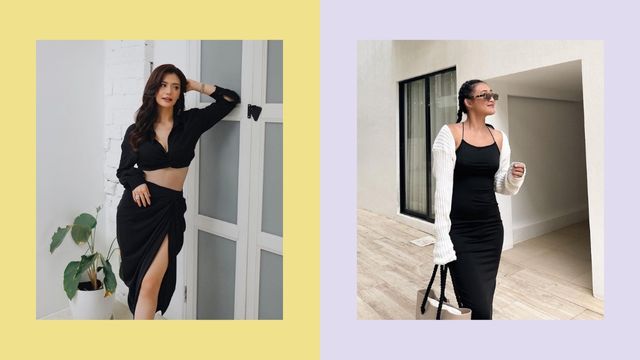 Like many of us, our favorite content creators and YouTubers also have dreams of opening their own business ventures. Aside from making content we excitedly anticipate on social media, some of them have put in the work to finally make their dream businesses a reality. Below, we list down eight influencers-slash-entrepreneurs and their respective business ventures:   
ADVERTISEMENT - CONTINUE READING BELOW
Rei Germar, Hazel Quing, Ry Velasco, and Jammy Cruz
Subscribers of any of content creators Rei Germar, Hazel Quing, Ry Velasco, and Jammy Cruz would know that they're super close friends IRL. So close, in fact, that they decided to start The Lula Club, which is "a community that encourages memory keeping." Currently, the brand carries cute disposable films in three different designs.
Hazel Quing
Aside from starting The Lula Club with her vlogger friends, Hazel also has another business venture, this time with her mom Haidee. Hazel invested a huge chunk of money into a franchise of 11:11, a lifestyle brand serving unique beverages and desserts. She even has a vlog where she tried out working at the store for a day.
Ashley Sandrine Yap
Aside from being a YouTuber and content creator, Ashley Yap is also an entrepreneur. As a coffee and milk tea lover, it seems only fitting that Ashley started her own beverage brand called South End Brews, a delivery-based beverage store based in Taguig.
ADVERTISEMENT - CONTINUE READING BELOW
Ira Denise Oyco
In case you didn't know, the online fashion line Rhipe's Backyard is actually founded and owned by fashion influencer Ira Denise Oyco. From starting out as an online brand years ago and garnering over 100,000 followers on Instagram, Rhipe's Backyard now finds its HQ in Pasig.
Vern and Verniece Enciso
Sisters Vern and Verniece Enciso have been in the blogging scene even before it boomed to popularity. Aside from serving quality content on YouTube and soical media, they also co-own a perfume line called VV & Co.
ADVERTISEMENT - CONTINUE READING BELOW
*This story originally appeared on Candymag.com. Minor edits have been made by the Female Network editors.
Load More Stories