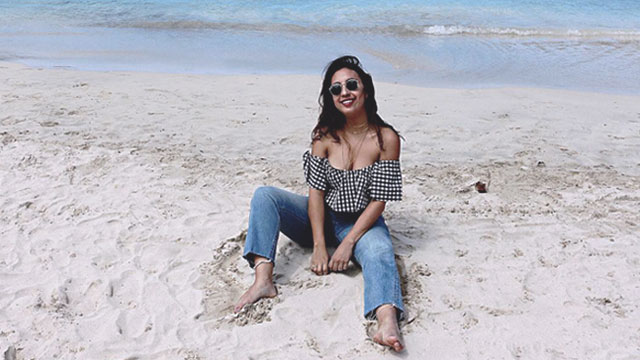 We've stressed the importance of living within your means many times over, and one millennial who learned that lesson the hard way is Lissette Calveiro, a 26-year-old woman who just recently got out of a $10,000 debt (about P500,000), after trying to keep up with popular influencers on social media.
ADVERTISEMENT - CONTINUE READING BELOW
In her interview with the Post, Lissette said that aside from regularly spending $200 on shopping sprees (to avoid repeating outfits) and thousands of dollars on bags and accessories (designer, of course), she also traveled to a new location every month for a whole year (to collect Snapchat geofilters). She also shared that one of her biggest purchases in 2016 was a round-trip ticket to Austin, Texas, for a Sia concert that set her back $700 (about P37,000). Ouch.
Luckily, moving to Manhattan gave her a much-needed reality check. (New York is a very expensive city to live in.) Fourteen months, a financial coach, and an intense lifestyle change later, Lissette was finally able to pay off her debt in full. And while she's happy to be back on her feet, she also shared that one of her regrets was not saving for the future. "I had a lot of opportunities to save... I could've invested that money in something."
ADVERTISEMENT - CONTINUE READING BELOW
Whether you want to be an IG star or not, you can probably relate to social media envy. Worried about how you've been spending your money? Here's how to make sure you're not making the same mistake:
1. Stop comparing yourself to others.
After her challenging experience, Lissette now encourages girls everywhere to be more financially literate, and not to let social media pressure them into a lifestyle they can't afford. "Nobody talks about [his or her] finances on Instagram," she said. "It worries me how much I see girls care about image." 
As a study from the University of Copenhagen reveals, it's important to note that going on Facebook too often can cause you to feel miserable about your life. So the next time you find yourself hating on your batchmate's travels while simultaneously checking for seat sales to expensive destinations (See the irony?), keep this quote by Steven Furtick in mind: "The reason why we struggle with insecurity is because we compare our behind the scenes with everyone else's highlight reel."
ADVERTISEMENT - CONTINUE READING BELOW
2. Stop adjusting your lifestyle based on how much money or credit you have left.
Don't base your purchases on the cash in your account or the high credit limit your bank set. Sure, a dinner splurge after a long work day can be tempting, but remember that debts often start small. For every salary cut-off, pay yourself first, and go from there. It also helps to set strict, personal standards. Before buying something expensive, here are some questions to ask yourself first. 
3. Set a realistic monthly budget.
Be as detailed as possible when creating your monthly budget, and don't just set aside money for basic necessities and utilities. Include a shopping allowance, a leisure budget, and even a category for miscellaneous home expenses. If you don't know how to compute for it, start by logging your daily expenses, then observe your behavior week-to-week. Trust us, by the time you're done, you'll be shocked at how much those spontaneous purchases add up and you'll know exactly where you can start cutting costs. Good luck!
ADVERTISEMENT - CONTINUE READING BELOW
Load More Stories