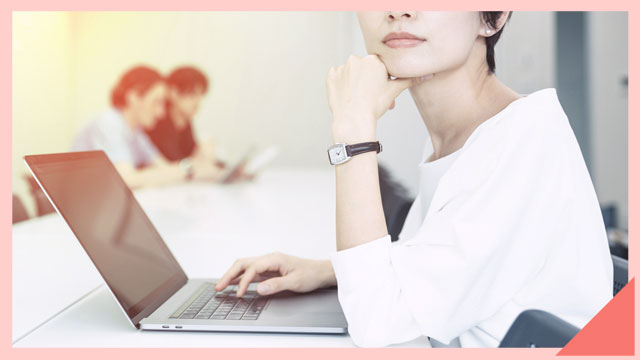 It seems rather grim to talk about insurance, especially when you're young and carefree, right about to take on the world—but that mindset needs to change. If you're serious about living your best life, insurance should actually be one of your main priorities. That's because you know that life can be unpredictable, but you can always prepare. There's a reason they call life insurance and health insurance "plans." But a common misconception is that one can take the place of the other when, in fact, they address different needs and probabilities. Do yourself a favor and get both. Here's why.
ADVERTISEMENT - CONTINUE READING BELOW
Health insurance is for you. Life insurance is for your loved ones.
There's a common saying today that bemoans, "I wasn't born to work and pay bills and then just die," but there's an ugly, unglamorous truth to it that makes it relatable to people. Death is inevitable; it's a "when," not "if." One day, everyone has to deal with it. And guess what? It costs a lot of money to pass away. There are funeral costs and, literally, unfinished business that get left behind.
Life insurance, then, primarily covers the expenses of your absence, especially the fact that you will no longer be making money for any dependents. Health insurance, on the other hand, covers the expenses of check-ups, medication, and hospitalization for eventual health deterioration. Recent insurance data has revealed that half of the country's population still pays for health bills from out of their pockets—and this is throwing people deeper into poverty and debt.
Choosing an insurance provider: where to start?
If you look for the top insurance providers, chances are that they'll be ranked based on their financial stability and how much premium they were able to collect in the previous year. This track record listing exists to, well, insure your insurance investment. (The nineties saw some insurance providers crash along with millions of people's investments along with them, so these benchmarks are in place to earn your confidence.) Take note that the insurance plan with the highest premium doesn't necessarily mean it's the best. It really depends on what you need; how much you can commit to invest per month, quarter, or year; and for how long you intend to build the fund.
For life insurance, some providers include Sun Life, AXA, and Pru Life. Their steady ranks and revenue reports have been quite steady over the past decade. Each of them offer 5, 10, and 20-year plans, with Pru Life, in particular, offering plans with as long as P2,000/ month to start. True to its name, if you want something sunnier and less morbid, look into Sun Life's "income continuation" plans, which is definitely more positive way to view life insurance.
ADVERTISEMENT - CONTINUE READING BELOW
For health insurance, Sun Life and Manulife offer specific female health and maternal health insurance packages. Depending on your conditions and family history, you could be protected for risk of breast or ovarian cancer, and even expenses for childbirth. Pacific Cross, on the other hand, is one of the most extensive providers around. From one-time fees for general coverage to high value annual fees to be covered anywhere in the world, definitely look into their health insurance for what you can afford.
Is health insurance different from an HMO?
The general distinction of health insurance from other services like HMOs (Health Maintenance Organizations) and PhilHealth (current mandated National Health Care Program) is reimbursement in case of critical illness. That means cancer or stroke, or life-changing accidents, including loss of sight or limbs, when these are essential particularly to your means of livelihood. Life insurance, too, is put in place for financial support to spouses and children, making up for the loss of income in the event of an untimely death.
ADVERTISEMENT - CONTINUE READING BELOW
To put it into perspective, Smart Parenting urges heads of families to compute their annual expense times the number of years until the youngest member of the brood turns 18 years old. For example, a monthly budget of P150,000 for a family of three adds up to a yearly expense of P1.8 million. If you have a 5-year-old child, that means you should look for a life insurance plan that could cover the equivalent of P23.4 million thereabouts (or 13 years' worth of expenses) for your family should you meet any accidents. This doesn't mean that you need to shell out this amount from the get go, but an insurance plan can help you prepare for it based on what you can afford right now.
Speaking of accidents, riders on insurance plans can also pertain to specific interests. That is, on top of a normal life insurance or health insurance plan, a rider can indicate a condition to any cause of death or disability that provides extra coverage for your dependents. If you travel by land a lot for work, for example, and have a risk of getting into road or vehicular accidents, some insurance companies offer take into account added benefits for the investment you are making.
ADVERTISEMENT - CONTINUE READING BELOW
Load More Stories