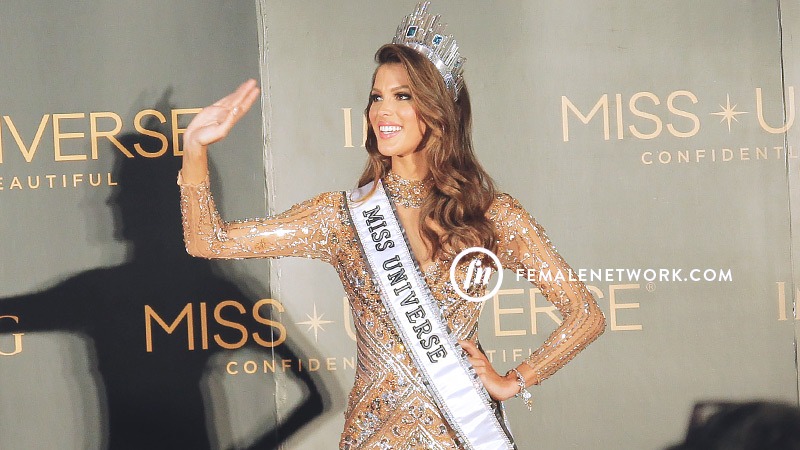 As we come into a new reign of beauty and grace, Miss France Iris Mittenaere will slowly establish herself as the new Miss Universe after wowing the crowd with a surprising and well-deserved win. Iris may seem soft spoken, but that only belies the strength of her resolve to get the crown, which she eventually did.
ADVERTISEMENT - CONTINUE READING BELOW
At 24, this lady of beauty and brains is gunning for a degree in dental surgery, and has had her share of ups and downs. But in the end, Iris quenches the 63-year-old thirst of France for the crown with her grace and determination to succeed.
Here are a few lessons on how to own what you know you deserve that you can pick up from the new Miss Universe:
1. Be open to everyone.
Don't be afraid to meet people, whether they be from different cultures and beliefs. When asked about her opinion on refugees and border closing, Iris said that while each country has the right to decide on opening or closing their borders, "In France… we want the biggest exchange of people we can have… Having open borders allows us to travel more in the world, and allows us to know more about the world…"
2. Don't let disappointments stop you.
"I have failed several times in my life," Iris said in French during the Final 3 Q&A portion. After allowing herself a good cry when she thought she didn't pass her first year in medical school, she immediately got up to buy herself new books and focused on studying more. Fortunately, there was a mistake on the part her school, and she was in fact included in the student roster. "I think that when you fail, you have…to try again and keep going... If tonight I don't become one of the winners, I will still have the honor of becoming one of the [top three]".
3. Know and get what you want.
Iris' desire for the title was evident when she exclaimed during the post-pageant press con, "Thank you very much! I really love this crown!" It's all about owning what you know is yours and not doubting your ability to make your dreams come true.
4. Just shine.
The crowd favored several other candidates, but Miss France didn't let that dull her shine. Like Iris, even when the odds seem to be against you, just keep doing what you love doing, and eventually, you'll get the crown that you deserve.
Load More Stories