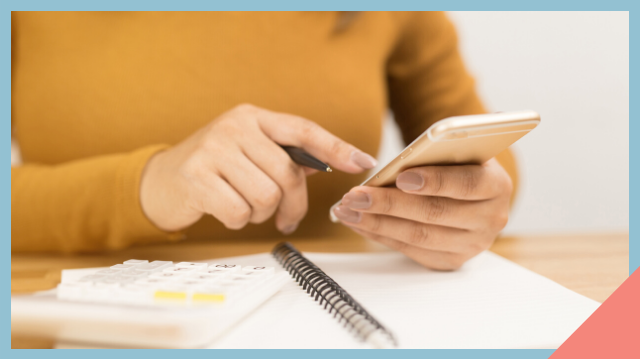 In Filipino culture, incurring debt, or utang has been given a bad rep. Perhaps the notion stems from the practice of accumulating debt for unproductive or unhealthy reasons—like shopping beyond your means.
ADVERTISEMENT - CONTINUE READING BELOW
It must be said: not all debt is the bad kind. Credit that is taken to grow one's wealth is surely good in anyone's book. And thanks to a growing number of lending apps in the market, credit has become more accessible to Filipinos.
CONTINUE READING BELOW
Recommended Videos
What Is a Lending App?
As its name suggests, a lending app is a mobile app-based service that allows users to apply for credit on the condition that they will meet certain requirements. An application would usually entail submission of identification documents and other supporting materials that may prove one can pay the loan. The processing usually takes in a matter of days, to less than a week.
The Foundation for Media Alternatives reported that as of 2019, there were 124 online lenders in the Philippines, 75 of which had mobile apps. This still does not include a short but active list of buy-now-pay-later platforms, which allow users to purchase big-ticket items like appliances on a monthly basis, just like how credit card users do.
ADVERTISEMENT - CONTINUE READING BELOW
For the majority of Filipinos without a credit card, lending apps surely look attractive. Here, we share how you can use this smart service to help you grow your wealth. 
How to Wisely Use Lending Apps
Starting Capital
At the moment, lending apps usually offer consumer loans that can range from as low as P3,000 to as much as P30,000. These loans are usually advertised for personal uses like to fund a short vacation or to purchase that new phone.
But on Facebook groups focused on users of online lending apps, members have shared how these amounts have helped them to either extend their existing business capital or to jumpstart a venture. Some have shared how the small credit allowed them to open a sari-sari store, while others managed to purchase new inventory for their online businesses. 
You may want to consider using these apps to tap small credit to start that small food business you've been yearning to build, or that online venture.
ADVERTISEMENT - CONTINUE READING BELOW
Just remember to pay up the loans on time. Growing one's credit line with these apps requires users to be diligent payors. It's not only for the protection of the services' businesses, but to inculcate discipline to users as well. After all, that discipline is rewarded with larger credit sum and friendlier interest rates in the long run.
Equipment Funding
Another wise way to use these lending apps is for the purchase of necessary big-ticket items whether for home or career use. Buy-now-pay-later (BNPL) schemes have been made available in e-commerce platforms and in some appliance stores. Like credit card holders, BNPL service providers allow qualified users to purchase a list of items on an installment basis.
ADVERTISEMENT - CONTINUE READING BELOW
These items range from home appliances to gadgets to retail items. For an aspiring entrepreneur, it's a smart way to purchase an equipment you may need to get a business going. For a career woman, this may allow you to finally upgrade the laptop you've been using since college days. While this may sound like a splurge, be reminded that a purchase meant to help you become more productive whether in career or business, is an investment in yourself. As long as the purchase can help you grow income, you shouldn't be guilty. 
Level-Up Your Skill
If a fulfilling and enlightening experience is what you yearn for, perhaps you may consider taking that loan to fund a paid online course that can upgrade your skill. Online, you can find thousands of paid courses that teach you anything from coding, to digital marketing to another language, altogether. Most platforms that offer paid courses even provide certifications after completion. While it's not as extensive as a degree, these courses can still help boost your wide range of skills that can ultimately upgrade your career. 
ADVERTISEMENT - CONTINUE READING BELOW
Be Careful!
These tips may help grow that seed of thought you've been having about funding a potential venture. Just be mindful of the lending app service providers you are planning to tap. Make sure they are registered with the Securities and Exchange Commission, and it doesn't hurt if you check the reviews of the service too. On Facebook, credible lending apps are verified with the blue badge, and would usually have a customer service line.
Used wisely, these lending apps can truly help you get the upgrade you've been yearning for, whether that may be through material means or through a fulfilling experience.
READ MORE: 
Reasons Why Utang Isn't Necessarily Bad for Your Finances
Pag-IBIG Can Fund Your First Home or Your Next Vacation (In Case You Didn't Know)
5 Basic Things You Need to Know Before Getting a Bank Loan
How to Deal with People Who Keep On Borrowing Money from You
ADVERTISEMENT - CONTINUE READING BELOW
Female Network is now on Quento! Click here to download the app and enjoy more articles and videos from Female Network and your favorite websites!
Load More Stories