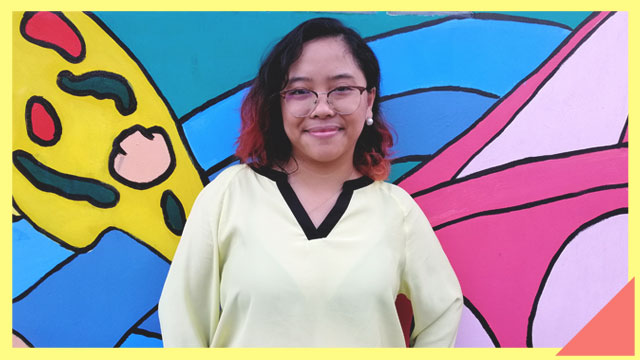 Most people think that before you get to be the CEO of a company, much less more than one company, you have to get a college degree and put your nose to the grindstone for a decade or two. But people like Le-an Lai Lacaba, the digital nomad who runs both BLVNP Incorporated and 2xYou Executive Services, prove this is not the case.
The diminutive Tacloban native has adopted Cebu as her home base, and it's here that she's found success after suffering the trauma of Typhoon Yolanda in 2013 while she was a Communication Arts student at UP–Tacloban.
"I suffered a very terrible PTSD after Typhoon Yolanda, and I ran away, here, and never wanted to go back to finish my degree," she says matter-of-factly. "[The water] was like up to my neck. I almost died. And I wanted to run away. I came here to Cebu just for an OJT, actually, and then never wanted to go back."
Throughout her life, Le-an has had a love for words and stories and for communicating her thoughts, insights, and skills to others. "I wrote my first short story when I was 11. And ever since I was just hooked and kept writing, even just short stories and films." She started freelance writing at 15, after posts on her personal blog earned her a ghostwriting gig. "At 17, I was the head junior writer for a local magazine in Tacloban, then got an internship at Cebu Daily News the next year."
ADVERTISEMENT - CONTINUE READING BELOW
Because she knew the OJT she received at the newspaper would not earn her a living, she started out as an outsourced book editor for BLVNP Incorporated, a book and magazine publisher "founded on the idea of publishing traditionally but marketing digitally," according to its website. By the age of 19, she was the company's CEO. Then, when she and the BLVNP founders decided to start a remote executive assistant service, she was their choice for CEO of the new venture as well.
The self-proclaimed digital nomad has also recently launched her Virtual Ate brand, with which she mentors people who want to work online.
In an exclusive interview with Female Network, Le-an talks about what she's learned about career paths and people over the five years she's been a CEO and shares what it takes to strike out on your own.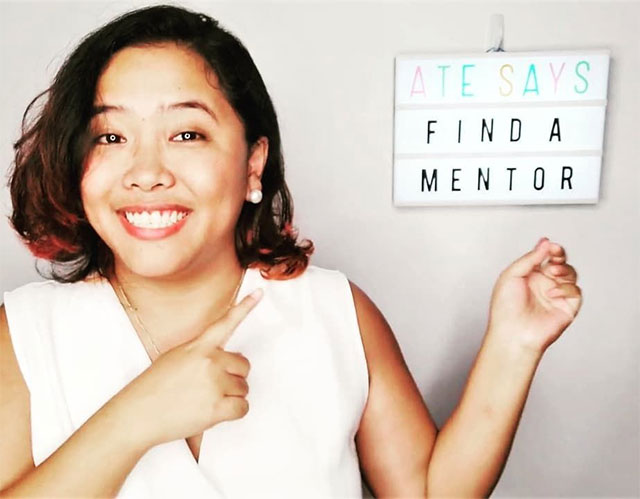 Female Network: Can you share a little about your career path and your role in your companies?
Le-an Lai Lacaba: I applied for the publishing company that I'm with as a book editor. That's where I started with BLVNP. Within, like, four months, I was already a manager, but I still liked to do the editing. The next year, around the same time, I actually became CEO already. So I went through the whole process of learning how to get the authors, being head of marketing at one point, and learning how to actually run the whole company. I was very hands-on through all of it… It was only in about 2017 that I finally found someone and could let go.
[I started my] travel blog, the Traveling Pygmy, in 2016, when I went to Apo Island in Negros. I have a very vivid memory of fun things that I came up with when I was on the bus on the way there. Then I always loved the word "pygmy," which is a tribe in Africa [where the people are] less than five feet. So I'm like, "Oh! That's me."
ADVERTISEMENT - CONTINUE READING BELOW
So when I was still in publishing, someone said to me, "Le-an, you're going to be the Power Pygmy of Publishing," and I really liked that! And then I thought of Traveling Pygmy, and that was my travel blog in 2016.
And then when the publishing [side] was more automated and the [burden] was off of me, I got bored. I asked my mentor, who was also the founder of the whole thing, "What else can we do?"
I wanted to follow Gary Vaynerchuck's model of doing branding and social media, but I needed to learn the nitty gritty first before I could niche down. That's why we started with the remote assistant company just last year. But 2018 was spent creating a course on how to have VAs (virtual assistants), and we then talked to people who wanted us to further it, so it was like a snowball effect. From just creating a course, to being able to speak in Malaysia and Singapore, and then getting clients.
ADVERTISEMENT - CONTINUE READING BELOW
FN: What is your main focus when it comes to running your companies?
LLL: My main focus is always finding the right people. I'm usually the "tester" in our company, willing to run into a fire to figure out new things, systematize it, then find someone who can take over. And then I manage them and make sure they have the right support to keep moving forward.
FN: What about the Virtual Ate brand? What can you tell us about that?
LLL: My whole life I've always been "Ate," since I'm the eldest of four siblings and eldest of 10 cousins. Even when I was the youngest person in class or at work, it was easy for me to slip into the "Ate" mindset, and when it came to creating [the brand] last year so I can help coach and teach others how to work online, it felt like I just went full circle.
ADVERTISEMENT - CONTINUE READING BELOW
Being able to create articles and the YouTube videos for how to be more efficient at work or lifehacks on how to make work easy was such an amazing feeling, to be able to share what I've learned with other people. 
FN: What does your life look like day-to-day or week-to-week?
LLL: My daily routine is pretty straightforward: Do my morning routine of meditation, journal, and reading a non-fiction book. Then decide to either just work at our living room or find a cafe to work in. I take breaks when I need them and have meetings sprinkled throughout the day either online or in-person.
Week-to-week is very routine, with a once-a-week meeting with the whole company for updates, and scheduled routine meetings to move projects forward.
FN: What are the challenges you've faced getting to where you are now?
LLL: It's always finding the right people. Some people who are more qualified than most, who seem to the best person for the job, might not be a fit in terms of values and attitude.
ADVERTISEMENT - CONTINUE READING BELOW
Having the right person has always been a challenge of learning people's cues. And because most people see people say what they think you want to hear. But that's always different from being truthful and being truthful for yourself.
If I [promoted or assigned someone to a position or project], if it's not their passion, I would either risk losing my relationship with a person or risk losing that person altogether. So it's always finding the right person and making sure that they are comfortable and happy. 
FN: What have these challenges taught you about yourself?
LLL: It's always important to take a pause and evaluate. No matter how much of a time crunch it is, if the person seems good but there's more to their story, it's always worth it to take a pause and see if they're really a fit. 
ADVERTISEMENT - CONTINUE READING BELOW
FN: What's something you're happy with as head of your company?
LLL: One of my biggest happy notes is, whenever I tell someone I am a CEO of a company or actually technically two companies, and then they say, "Oh, why don't you look so stressed?" It's because every person I have, I trust that they can get the job done and I always like bond with them and ask if there's anything I can do to support them and make sure that they know that I am very people-centered. Like if we lost five clients who were assholes anyway, I'll say it's fine because then I'll just take care of you. We'll find other clients for you to have. 
FN: What are things you really enjoy about your work and life now?
LLL: The freedom. I could be working from anywhere, at any time, as long as I have internet. Even when I don't, I can still find something to do. The fact that I get to have an awesome mentor and even more awesome people working with me makes the work not feel like a job but something that I get to do.
ADVERTISEMENT - CONTINUE READING BELOW
FN: What's your secret to maintaining the fabled work-life balance?
LLL: Well, the first thing is, I don't believe in work life balance! Work is part of your life. That was something that that I got from reading so many books, that the most successful people don't actually really have a clear line because it is something that they're passionate about that became their business.
With my workmates, they know the boundaries. If they want, they can talk to me about something that's outside of work, like a lot of them come for me for mental health advice or stuff going on with their family.
Other than that, it's maintaining the work relationship, but also scheduling time out of the office. I found that that's very important for them to see me out of my formal attire, or just seeing me in shorts or just t-shirts. 
FN: What aspects of your personality do you feel have contributed to your success?
LLL: My curiosity. That's been my number one thing that has gotten me this far, just being open to trying different things, being open to learning. Like for me, I fell in love with creating marketing funnels and all this weird jargon I just used to hear. I just said, "Oh, this is something I don't know yet. Let me let me watch three YouTube videos and an hour-long Udemy [course]."
ADVERTISEMENT - CONTINUE READING BELOW
I learn really quickly that [curiosity] has always been my superpower. Curosity and taking action. [One point of] pride is being curious enough and doing the action fast enough that if I make a mistake, I can just either do something else or redo it. So my drive forces my curiosity, like "Oh, can I do this?" Now I can. 
FN: What advice would you have for people struggling to pursue a career that feeds their passions?
LLL: My main advice is, trust the process. If you have a path that you've chosen for yourself, even though you don't have step 1, 2, 3 through 10, even though if you just have step one, take the step one. And then once you're there, you can figure out if you want to take step two or a different step one. So just trust the process and actually take the first step—don't just say, "I'm going to be a writer someday." Start writing and see if it's actually something that you want.
ADVERTISEMENT - CONTINUE READING BELOW
I've always believed that passion, any of my passions, can take me anywhere. If I just choose one—because I have so many—then if I don't like it, then I have another one.
Just trust the process, experiment, and take the steps.
Load More Stories