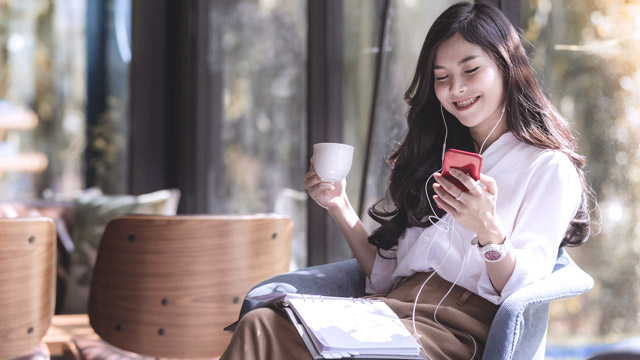 [Edited: September 3, 2018 10:07 a.m.] Live streaming on social media isn't a new thing. Big names like Facebook, YouTube, and Instagram do it, and there are even platforms that are built solely for it, like Twitch. And since they're tools that are more-or-less unfiltered and open for everyone, it's obvious that both content and audience feedback are hit-or-miss: stories and comments range from all-around positive to downright nasty.
ADVERTISEMENT - CONTINUE READING BELOW
This can be pretty intimidating for someone just starting to get the groove of live streaming, because once you put yourself out there, you'll need a strong stomach to swallow both the great and the awful things that come with making things public. But if you want a safe space where you can share a part of yourself while keeping everything light and educational, then you'll want to download Kumu.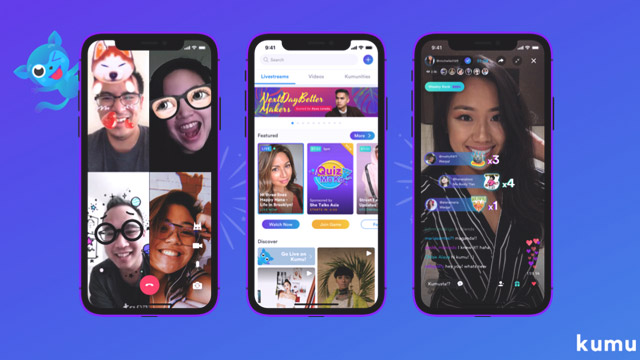 CONTINUE READING BELOW
Recommended Videos
What is Kumu App?
Kumu is the all Filipino-led tech startup behind the app Quiz Mo Ko, which is technically a live quiz show on your phone where you compete for a money pot. Now, the team is also soft launching an app of the same name: Kumu's thrust is building online 'kumunities' of Filipinos here and abroad, and it's all about making positive changes in each other's lives.
Yup, no nega-vibes on this app, and no inappropriate content, too. It's just all about learning, sharing, and inspiring audiences by just being yourself. Plus, streaming on Kumu puts you in pretty good company—singer-songwriter Mica Javier, psychologist and HealingMindPH founder Gisa Paredes, and choreographer-slash-artist development coach Sheena Vera Cruz are only a few of the popular names on the platform. If you work abroad, you'll also find several OFW kumunities that can help lessen the homesickness (in fact, you can even use the app as your new call and messaging platform). There are also streams about so many random things from makeup tutorials to slam poetry.
ADVERTISEMENT - CONTINUE READING BELOW
Another upside of the app is that you can actually earn money from it and turn it into your little raket. Launching in September is the app's virtual gifting features, which allows your audience to send animated gifts (such as frames and gifs) which are convertible to cash. There's an in-app wallet that can help manage your tokens, and you can even hook up your PayPal account to make things easier for you.
ADVERTISEMENT - CONTINUE READING BELOW
"The virtual gifting economy launched in China a few years ago and is about to overtake Chinese box office revenues," explained Kumu CEO Roland Ros in a press release. "It has enabled anyone from students to street vendors to farmers to make thousands to millions of dollars each year by sharing their passion. We hope to have the same impact in the Philippines."
If you're thinking that it's a feature that can be abused, worry not—Kumu's founders have assured users that there will be moderators on board to make sure that the content available to the public are all geared towards making a positive impact online.
Interested? Getting started on Kumu is pretty easy:
1. Download the app
Kumu is available on the Apple Store and the Google Play Store
2. Register
As with everything else!
3. Start streaming
It's pretty straight-forward—just tap the streaming icon on the upper right-hand corner of the screen and you're good to go! (You can also upload pre-recorded videos if you wish.)
ADVERTISEMENT - CONTINUE READING BELOW
Remember: it's all about realness and positivity, so just have fun with it!
Load More Stories