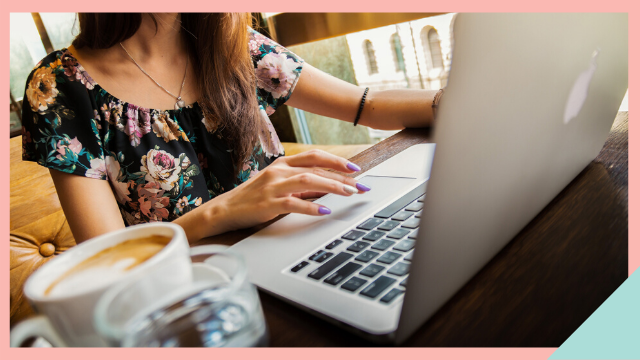 From the number of queries we receive whenever we post inspiring stories of moms who have successfully transitioned to a work-at-home setup, we know that a huge number of mothers are eager to try online jobs as well. However, the thought of being unqualified for the positions or being rejected by foreign clients might be the reasons holding them back from looking for one.
ADVERTISEMENT - CONTINUE READING BELOW
But as one mom proves, hard work and determination are the keys to snagging a homebased job. From a kitchen head and dispatcher at a Chinese restaurant and earning P11,000 monthly, mom Lovely Joy Trebajo, 27, now works as a virtual assistant and social media specialist. Her monthly earnings? More than $1,300 (Php64,000).
Making her dream of working at home come true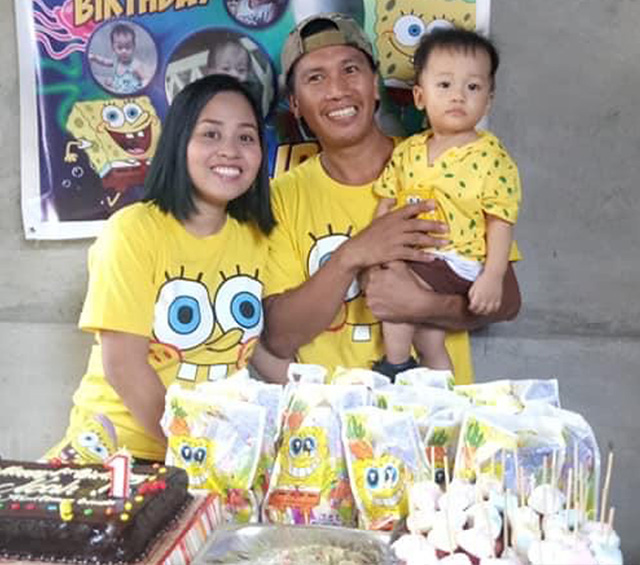 CONTINUE READING BELOW
Recommended Videos
Lovely worked at a Chinese restaurant for 3 years. She was in charge of training the kitchen staff's new hires and assigning their work schedule. She also ensured quality control by checking and handing out the food that comes from the kitchen to the dining staff. At the end of every work shift, she does inventory to know what stocks need to be replenished.
It's a lot of work for meager pay, but Lovely says she had no choice but to work hard. "Kailangan po, kasi maraming umaasa sa akin. Kaya tiis-tiis po talaga," she tells SmartParenting.com.ph.
But after she and her husband, Francis Trebajo, found it hard to conceive, Lovely decided to resign so she could have a child. "Nagpa-alaga ako sa OB-GYN, since for 2 years, we had no luck conceiving. I was confident that I didn't have any fertility issues, but after a series of tests, I found out I had endometrial polyps that needed to be removed via minor surgery. Then, after a month, I got pregnant with our child, Noah," she shares.
ADVERTISEMENT - CONTINUE READING BELOW
Lovely admits that as the eldest child in her family, she still feels it's her responsibility to give back to her parents, especially since she has six other siblings. When she resigned, she struggled to make ends meet and decided to look for rakets.
"Hindi ako sanay na walang sariling pera so I searched on Facebook, anything about working from home, and I found out about VPN (virtual private network," Lovely shares. It involved becoming a reseller of "credits," which users buy to get unlimited Internet for a low price. Lovely earned at least Php2,000 a week but eventually stopped because she kept losing customers due to frequent server maintenance.
She looked for another raket and tried typing Captchas for a payout of 4 cents per 7 characters. She got a total of Php920 before the 'CEO' of the company mysteriously disappeared. In short, Lovely was scammed. Luckily, she was able to save Php3,200 which she used to buy a small, 9-inch netbook so she can start working from home.
ADVERTISEMENT - CONTINUE READING BELOW
Facing countless rejections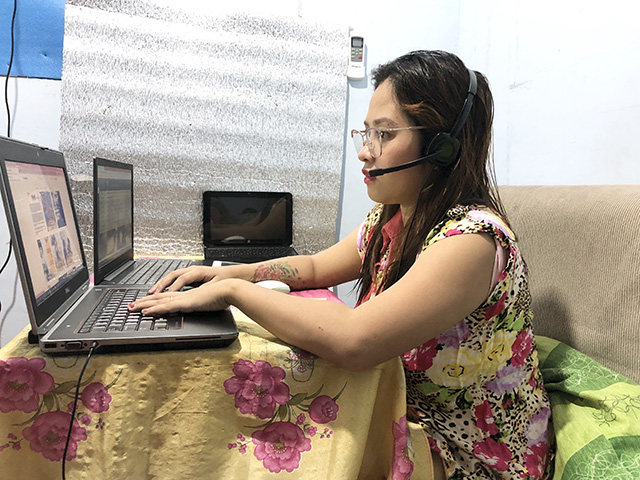 Lovely says working from home is her ultimate dream. "I've read na dollars daw kasi 'yung sweldo so I thought can earn a lot to support my parents and siblings," she shares. "My original plan was to return to work when my son turned a year old. Pero naiisip ko, sino mag-aalaga sa anak ko, kaya ko bang hindi siya makasama ng matagal?
ADVERTISEMENT - CONTINUE READING BELOW
She discovered the Facebook group Filipina Homebased Moms, an online community that aims to assist and support Filipina mothers in their freelancing journey, and watched the group's free webinars to learn how to start working from home. Then she started applying in freelancing platforms like onlinejobs.ph, freelancer.com, and virtualstaff.ph.
"Inapply ko lahat ng natutunan ko sa webinars, cover letter, portfolio, at mga gagawin before the interview. Pero hindi pala ganun kadali 'yun. Sobrang hirap — out of 15 applications mo, swerte na kahit isa lang mapansin ka," Lovely says.
The mom is also no stranger to rejections. "Ang dami kong failed interviews, minsan dahil sa Internet ko kasi VPN lang and most of the time, 2mbps lang," she shares. "Hindi ka na nga fluent English speaker, kabado pa, kaya halos utal-utal sa interviews."
Lovely also found out that her tiny netbook could not even meet most of the clients' minimum system requirements. Still, she did what she can, even making samples for her portfolio using the Canva app on her phone.
ADVERTISEMENT - CONTINUE READING BELOW
One of her most memorable interviews was when she applied as chat support for a website. "I thought I was going to get the job until he explained the real job description — chat support for an indecent dating site. I really wanted to work from home, but I was not desperate enough to accept the job offer," she says.
'All I need is someone who will trust me'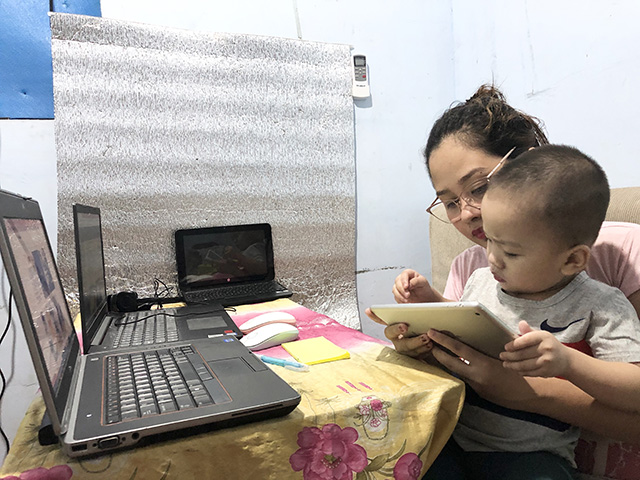 ADVERTISEMENT - CONTINUE READING BELOW
Despite the setbacks, Lovely never thought of giving up. When she was interviewed for a part-time general virtual assistant position with a payout of $200 a month (around Php11,000), she did not hesitate to say 'yes,' wanting to gain work experience more than anything. However, when she was interviewed, she was not familiar at all with the tools and software needed for the job.
The mom shares, "Before our interview ended, I told her, 'I might not have any experience, but I can do more. All I need is someone who will trust me that I can." A week later, she got the job.
As a general VA, Lovely worked 35 hours a week and her tasks included managing her client's social media accounts, handling her VA agency, sourcing suppliers, and doing other admin tasks. A month later, Lovely got another job as an online English teacher at 51Talk.
ADVERTISEMENT - CONTINUE READING BELOW
More than a year later, Lovely is now juggling three jobs — one as a part-time general virtual assistant, another as a full-time e-commerce virtual assistant, and lastly, a full-time social media specialist (she resigned as an online English teacher after a year). Her work hours are from 7 p.m. to 6 a.m. and 12 p.m. to 4 p.m. Sundays are reserved for the family.
Now that she's working from home, Lovely says life has become so much better. "When I was a kitchen head, I earned Php11,000 a month minus the benefits, food allowance, and transpo. More or less, I take home Php9,000—I give Php5,000 to my parents and the rest are savings," Lovely recalls. "I don't have extra money to buy clothes or shoes. If ever I wanted to try something, like eating out, I will have to try it the next salary day."
"But now I can eat whatever I want, buy whatever I want, and I can save more. I can support my own family and my parents, especially during this pandemic," she says.
ADVERTISEMENT - CONTINUE READING BELOW
If you're a mom who also dreams of working from home, Lovely says to never ever give up and take advantage of webinars. "Mataas competition sa field natin kaya hanggat kaya mag-aral, aral lang tapos huwag na huwag susuko. Kung kaya ko, kaya ninyo din."
She adds, "Never ko naimagine na mararanasan ko 'to. Sa call center nga dito sa Pilipinas, 30 times ako bumagsak sa initial interviews pa lang. But every time I felt like giving up, nagbabasa akong inspirational stories sa FHmoms para mabuhayan ako ng loob. At dito pala ako seswertehin. It's not an easy road, but it's all worth all the rejections I experienced."
Want to learn more about being a Filipina Home-based Mom? Connect with FHMoms on Facebook, Instagram, Twitter, and Youtube.
Want to start working from home? Click here for the things that you need to prepare.
Load More Stories