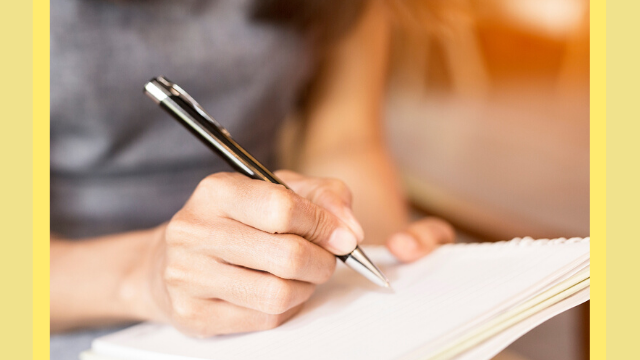 January is the perfect time to set money goals for the rest of the year, but so many of us fail to actually follow through in the following months. If you've decided that this is the year to really grow your money, then you might want to try this simple, no-frills approach to budgeting by the Japanese: kakeibo.
Kakeibo, which means "household account book" in Japanese, is a tool that has been used in the country for many years. It was invented in 1904 by Hani Motoko, Japan's first female journalist.
Similar to yearly planners, the "housekeeping books" have monthly, weekly, and yearly sheets that you can fill out. Its goal is to teach individuals to mindfully track their spending and turn their bad financial habits into something positive.
But you don't actually need to buy a kakeibo to adopt the Japanese way of saving money. To start, you'd only need two things — a pen and a notebook.
ADVERTISEMENT - CONTINUE READING BELOW
How to track your spending using kakeibo
Sarah Harvey, a publishing consultant who used to live in Tokyo and the author of Kaizen: The Japanese Secret to Lasting Change tells CNBC.com that ever since she tried kakeibo, it has been effective in helping her and other people "make smarter financial decisions."
Like other budgeting methods, kakeibo aims to help you understand your relationship with money by taking note of your income and expenses. But unlike other techniques, it emphasizes the importance of physically writing things down as a "meditative way to process and observe your spending habits."
According to Harvey, the kakeibo method involves answering a specific set of questions before purchasing any non-essential items — a.k.a. wants.
Can I live without this item?
Based on my financial status, can I afford it?
Will I use it?
Do I have the place for it?
Where did I first see this item? (For example, a magazine, or at the mall while window shopping)
How am I feeling today? (Calm, stressed, happy or sad?)
How will I feel if I buy it and how long will that feeling last?
By asking these questions, Harvey says it will help you to stop and think about your purchases and your motivation for buying them. It will make you identify your "needs" and "wants." By practicing the kakeibo method, you'll be able to make smarter and more practical decisions in the future when it comes to purchases.
How to make mindful purchases
But kakeibo does not mean you have to eliminate wants completely. The goal is to make you more mindful about your spending habits and make small changes that will help you reach your money goals.
Here are some tips that can help you spend more mindfully, according to Harvey.
1. Give yourself 24 hours to make a decision.
Simply put, avoid impulse buys. Give yourself time to identify if it's a need or a want. If you're still thinking about the item next day, and you know you can afford it, by all means purchase it. The delayed gratification will also make you happier!
2. During sales, ask yourself if you'd buy it at full price.
Online sales are good at offering "really good deals," so people have a tendency to hoard items that they won't really have any use for. At the checkout, go through your items and ask yourself whether you'd consider buying each one without the discount.
3. Check your bank balance regularly.
If you've linked your savings account to your bank's mobile app, try checking it from time to time. It will help you feel more in control of your finances, plus, it will also motivate you when you see your money grow.
4. Always pay in cash.
The act of taking out your wallet and handing your hard-earned money makes you more conscious of your purchases. Give yourself a weekly allowance and do your best to stay within budget.
Load More Stories