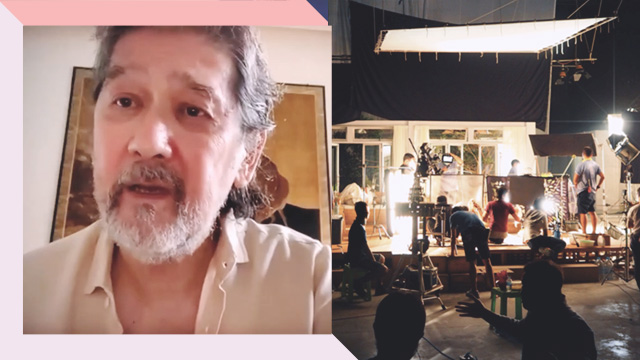 Being a talent manager is one of those careers where you learn on the job, and with competition in the entertainment industry being forever fierce, building up the next It celebrity can take a lot of patience, perseverance, and proving that the person in your care is a diamond in the rough.
In a recent interview with Summit Media editors, star maker Johnny Manahan, fondly known as Mr. M., reveals the importance in having a good eye when becoming a talent manager.
"I think the easiest way is if you have a really good talent already, because people will come to you instead of the other way around. Like I know this—I think he was a lawyer, or he's still a lawyer—but he's a talent manager, and I don't know where he gets his people but they're fantastic creatures.
ADVERTISEMENT - CONTINUE READING BELOW
"They probably also have the feel for these people," he adds. "They have the gut-feel. 'Pag wala kang gut-feel huwag mo nang pasukan 'yan, 'yong talent management. Somehow, they're able to discover these people in Pampanga, Tarlac, Mindanao, and they become stars."
If you've found a talent you definitely believe in, it's a matter of heading to talent centers to pitch your celebrity-to-be to them.
"Bring them in to, say, Star Magic. We used to have 'open calls'… where all these people can come in and bring their talents, then I sort of look at them and I tell them what I think.
"Always we're respectful whenever we talk in front of these artists, because they have stars in their eyes, and you can't let them down."
He also candidly shares why he chose to end his career in ABS-CBN. ""I just thought it was time to go."
Watch the full video below:
Load More Stories