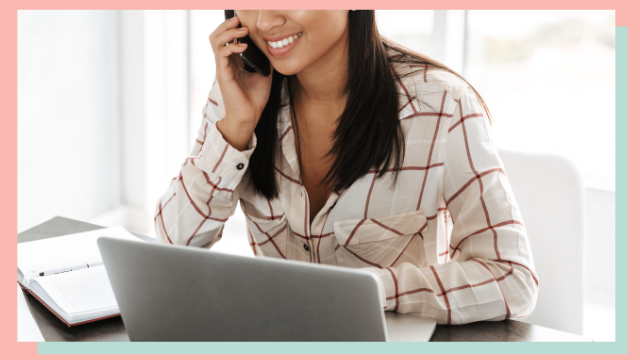 Personality type plays an important role in job satisfaction. If your line of work fulfills your psychological needs, and matches your preferences in accomplishing tasks such as making decisions and processing information, then you are most likely to stay in your job.
ADVERTISEMENT - CONTINUE READING BELOW
Introvert vs. Extrovert
In terms of personality traits, people are generally classified into two: the introverts and the extroverts. Though it may be tempting to pigeonhole individuals between these two extremes, many of us fall under a bit of both. Still, you may have a stronger inclination for one trait more than the other.
If you are an introvert, you tend to focus on inner thoughts and emotions. You avoid overstimulation, which is why you find big gatherings exhausting. Instead, you enjoy quiet moments of self-reflection and connecting with a few, chosen people. Rather than being the center of attention, you like to learn through observation and are drawn to jobs that promote independence.
If you are an extrovert, you have strong people skills and are generally seen as outgoing. Teamwork and social events energize you, and you have no problem maintaining several groups of friends. You enjoy taking risks, easily adapt, and are able to keep a positive outlook even when the going gets tough.
Job Opportunities for Extroverts
With an expressive personality, propensity for collaboration, and strong social skills, extroverts like you have a variety of job options even during the pandemic. According to Jobstreet's August Covid-19 Job Report, hirers plan to take in new candidates to fill customer-facing roles until early next year. These in-demand jobs include those in sales, customer service and business development at 31%, and roles in administration and human resources at 31%. With 37% of hirers feeling optimistic about their businesses, and 42% looking forward to bouncing back in the near future, the need for sales and business development jobs is likely to grow over the next months.
Here are the specific occupations that fit the extroverted personality:
Sales Representative
Salesmanship, which involves constant interaction with current and potential clients, is one of the basic tools of a competent sales representative. As representatives of manufacturing and wholesale companies, these people-oriented workers need to have an exemplary understanding of their merchandise to effectively market them. Their direct clients are not end users, but businesses and organizations that either use or resell their products. To take advantage of sales opportunities, office work such as identifying target customers, preparing presentations, and drawing up contracts is required. But a bulk of their work needs social skills, like setting up meetings, answering product inquiries, and negotiating prices.
ADVERTISEMENT - CONTINUE READING BELOW
Human Resource Advisor
An active HR department is key to high employee retention and successful recruitment. Human resource advisors review and revise job descriptions, aid hirers in interviewing candidates, and handle appointment processes. To foster a positive work environment, they also manage employee relations, providing venues for their suggestions and grievances. Monitoring guidelines for disciplinary measures, performance evaluations and work procedures require these workers to constantly interact with employees.
Marketing Manager
Aside from leading a staff and taking charge of the marketing budget, marketing managers have their fair share of footwork. Mapping out the company's financial goals and the ways to achieve them means doing extensive marketing research, coming up with innovative strategies, evaluating trends, and recognizing emerging business leads. These duties require strong skills in communication and leadership, as well as the ability to work well with a team.  
***
This article originally appeared on JobStreet.com. Minor edits have been implemented by the Femalenetwork.com editors. Read the full story here.
ADVERTISEMENT - CONTINUE READING BELOW
Looking for a job? Check out your options on JobStreet.com! 
Load More Stories