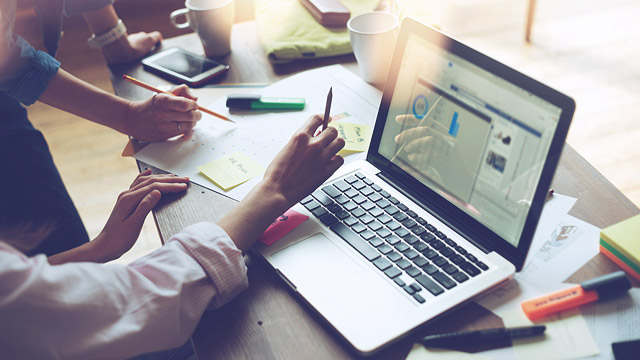 If you're planning to leave your current job and move to another company or even industry, then this is the year to do it.
According to the recent Job Outlook Report from JobStreet.com, "95 percent of Philippine companies claim to be expanding," which reflects the increased optimism of employers in 2018 compared to the previous year. The top three industries with the biggest growth in job postings are call center/IT-enabled services, retail, and manufacturing.
ADVERTISEMENT - CONTINUE READING BELOW
Job seekers are also generally optimistic about their chances; however, the steady availability of talent is caused by employees' dissatisfaction with their current jobs, especially when it comes to benefits and compensations.
CONTINUE READING BELOW
Recommended Videos
The report noted that while 80 percent of survey participants wanted medical insurance for themselves and their families, only 52 percent enjoy this benefit. A good 86 percent wishes for family care leave aside from the usual sick and vacation leaves, but only 13 percent have it as part of their company's compensation package. Many dissatisfied workers try to move to greener pastures, despite having tighter competition with younger professionals who have diverse digital skills.

ADVERTISEMENT - CONTINUE READING BELOW
So what can you do to help set you apart from thousands of applicants? Here are a few tips you can try:
Don't be afraid to go back to school.
If you need to sign up for grad school short courses then do so! Education is something that you should continue to invest in no matter what your age is and especially if you're trying to snag that position in your dream company. Before you even toot your own horn, know that you have up-to-date industry knowledge to back you up.
Use your experience.
Many employers put a premium on experience, even it's from a different field. Having worked for several years means you've honed a lot of important skills only a corporate environment can teach, such as synergizing with a diverse team, being creative in different settings, problem-solving on limited time and resources, and crisis management. These are things you can bring to the table that your younger competitors have yet to learn.
ADVERTISEMENT - CONTINUE READING BELOW
Have a professional purpose.
Forbes defines "professional purpose" as knowing "why they do what they do, what they want to ultimately achieve, and how they plan to get there." Having a clear set of goals and being honest about them gives your potential employer a good idea of who are you as a person and a clear insight on how the both of you can benefit from each other.
Load More Stories