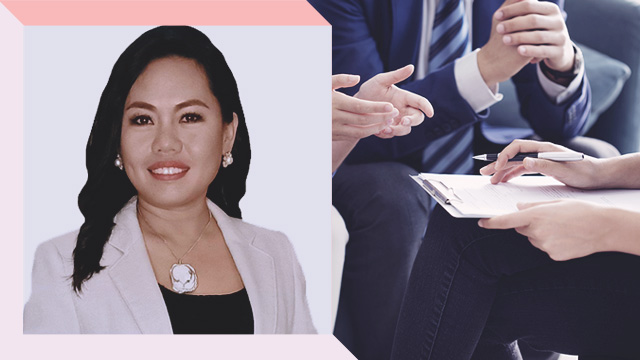 Jennifer Mosquite led a regular, fulfilling life. She managed her family's businesses—an internet café and a bakeshop—while her husband was a Marine Chief Engineer. Financial-wise, they were stable, and were earning enough to support their two sons.
Tragedy struck in September 2012 when her husband was diagnosed with Stage 4 lung cancer barely a month after she had given birth to their third child. "I was so depressed because my eldest was only seven and my younger son was five," she tells Female Network via email, "I didn't know what to do, because I was not ready… I held on to prayers and faith, and by God's miracle, my husband [was] getting better in the middle of 2013."
But hope was short-lived. In November 2013, Typhoon Yolanda struck, destroying her family's businesses. Months later, bone cancer left her husband paralyzed.
"The cancer metastasized to his brain, and became the cause of his death on September 11, 2015. It was also the 10th birthday of my eldest, so it was so painful and I felt very hopeless."
No one knows the pain of losing a loved one until one goes through it. For Jennifer, it was a long period of isolation and self-blame. "I thought I did my best, but my husband still passed. Also, my children were too young—ten, eight, and three years old. I was worried about how I'd be able to provide for their needs as I was also buried in debt."
ADVERTISEMENT - CONTINUE READING BELOW
It was in her faith that Jennifer found the resolve to rise. "I look to the Bible for strength and inspiration," she shares. With this newfound resolve, she decided to get her life back on track.
"[I] got my own life insurance so if something happens to me, my children would have claims…from my policy." She also decided to rebuild the businesses that Yolanda had struck down, while also signing up as a Manulife financial adviser. "I'm happy that I got to start again."
The rough seas she forged through became lessons in being ready, most especially when it comes to finances. "When I first learned the value of insurance from my job as an adviser, I tried my best to get different policies to protect myself and my children. There's a misconception that insurance is an unnecessary expense, but I've learned that it's one of the most practical ways you can save and plan for the future."
Aside from getting life insurance, it's also important to diversify your investments. Don't put all your eggs in one basket. If you're investing in stocks, make sure that you have other options in case it doesn't work out. To help you out, here are a few of our previous articles on where to can consider putting your money.
Load More Stories