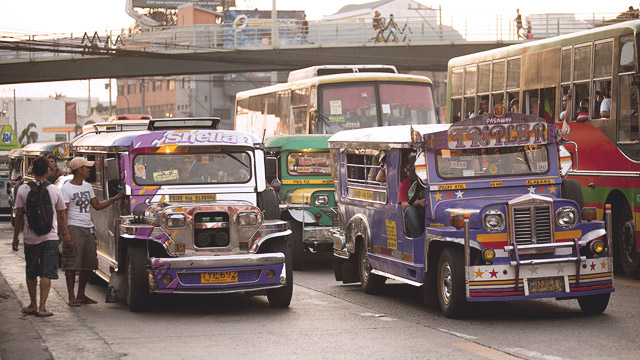 Though jeepney drivers' groups and bus companies have been clamoring for a fare hike as far back as September 2017 and February 2018, the government agreed to grant their petitions only now.
One reason for the delay is the worry that the fare hikes will contribute further to the surge in the inflation rate, or the increase in overall consumer prices, which hit a nine-year high of 6.7 percent in September.
ADVERTISEMENT - CONTINUE READING BELOW
But even without the fare hikes, transportation costs in general have already risen due to skyrocketing prices of gasoline, diesel and other fuel products. It was the third fastest-rising item in the consumer price index, next only to alcoholic beverages and tobacco, and food and non-alcoholic drinks.
The fares newly approved by the Land Transportation Franchising and Regulatory Board (LTFRB) will likely push up not just transport costs but overall consumer price inflation, too, as it affects the retail prices of food and other goods that move from point to point.

The new minimum fare for jeepneys now stands at P10, a P2 increase from the current P8 rate. The LTFRB granted the petition to make permanent the provisional P1 increase earlier approved in July, and also permitted an additional P1 on top of that. However, it rejected the petition to increase fares for every succeeding kilometer "for lack of factual and reasonable basis."
The LTFRB also approved a P1 increase in the first five kilometers for buses in Metro Manila. For provincial buses, an increase of P0.15 per kilometer was granted. 
The board signed the decisions on Thursday, October 18. The new fares will be effective 15 days after, or in early November.
This story originally appeared on Entrepreneur.com.ph.
* Minor edits have been made by the Femalenetwork.com editors.
Load More Stories