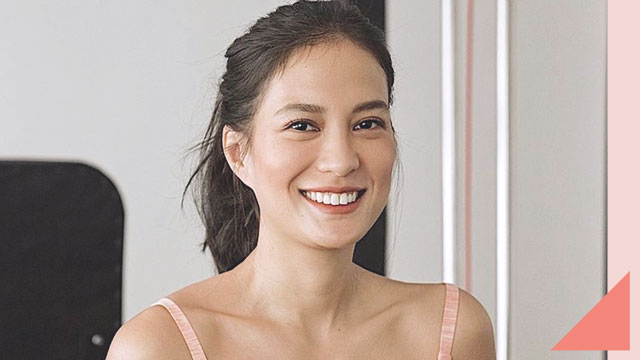 Admit it, you probably enjoy adding things to your online shopping cart, especially when huge sales are coming up. Don't worry, you're not  alone. Isabelle Daza says that like most of us, she's guilty of it, too. "Personally, I take a lot of pleasure in adding to cart and getting my order confirmation," she reveals on Instagram.
ADVERTISEMENT - CONTINUE READING BELOW
But she also knows that it's important to save money, and because the key to saving money is to spend wisely, Isabelle gives these tips that might help.
CONTINUE READING BELOW
Recommended Videos
Isabelle Daza's tips for spending wisely
1. Spend on experiences.
Instead of using your money to buy things, spending it on experiences is more rewarding, "especially experiences that bring you closer to people that you love," she says. An example she gave is when you go on a trip with your husband or partner: "Did that vacation bring you closer together? Even if you guys fought—I guess it's something that you learn about each other," Isabelle adds. Anything that "builds relationships" is worth spending money on.
ADVERTISEMENT - CONTINUE READING BELOW
2. Be logical with your purchases.
How many times have we added items to the cart, only to find, upon a necessary review, that half (or more) of those are things we don't actually need? Isabelle says, "We need to be more conscious and less emotional with our spending." Avoid making purchases on a whim.
3. Prioritize what brings you joy.
Spending in itself is not bad—it's thoughtless spending that is. Many feel guilty about doing online shopping, but it shouldn't be the case if you are intentional about your purchases. Isabelle says it's important to decide on which things "will add value to our life, prioritizing what brings us joy, and not instant gratification." 
4. Have a gratitude journal.
"I write down what I'm thankful for every single day because when you focus on what you already have, you're reminded of what's important and not what you're missing out on," says Isabelle. She adds that having a gratitude journal helps you "be grateful for what you have instead of constantly buying more." 
ADVERTISEMENT - CONTINUE READING BELOW
Related to the topic, Isabelle also talked about tips on saving money in a video she posted on Instagram earlier.  
1. Set aside savings first.
No matter how much you earn, you can save money if this is the first thing you do when you get your paycheck. Isabelle suggests, "Ten percent of your paycheck goes directly into a savings account." A savings account should be separate from an expense account, she adds. A savings account is one that "you don't touch, you just constantly deposit, and you have that for the future." 
2. Have a long-term goal.
Most of us have dreams of owning a house, traveling, or being able to work on a future project (like a small farm to work on leisurely after retirement). These will never come into fruition unless you set that goal and work towards it.
3. Choose your bank wisely.
Not all banks are created equal, so it's worth really looking into what each offers.
ADVERTISEMENT - CONTINUE READING BELOW
4. Prepare your own meal. 
Doing so would benefit you two ways: you eat healthier because you know what ingredients actually go into your food, and secondly, it's less expensive, thus, more money to save. 
5. Determine needs vs wants.
"This is something I also need to work on," Isabelle admits, "but now I've kind of accepted that I have a long-term goal, I want to be able to have a house, so I need to save for that." Knowing which items are merely "want" versus a "need" is a good start.
ADVERTISEMENT - CONTINUE READING BELOW
Load More Stories