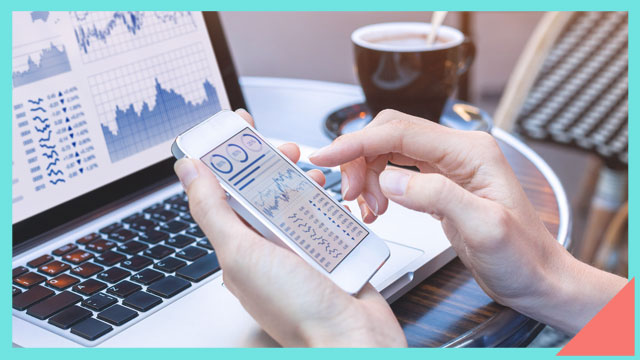 When people are asked where they want to invest their hard-earned money, one of the most common answers would be stocks. It doesn't come as a surprise because the definition of the term wis fairly simple: the Philippine Stock Exchange defines it as "shares or ownership in a corporation. When you become a stockholder or an owneer of shares of a company, you become part-owner of that company."
ADVERTISEMENT - CONTINUE READING BELOW
The idea of being a part-owner of a company definitely has its own allure, but the reality is that investing in the stock market is more than just downloading an app or approaching a broker. It requires knowing the depth of what you're getting into (as with everything else), learning trends, and being aware of what's going on in and out of the country.
We reached out to financial expert and MoneyDoctors Inc. President Joe Ferreria to ask about what you really need to know before investing in the stock market. As all investments come with risks (especially when it comes to trading), it's best to take note of these tips. 
Female Network: How can one earn from the stock market?
Joe Ferreria: You can either profit through capital gains or short term trading. I would suggest you pick up Blue Chip stocks, these are the 30 companies in the Philippine Stock Exchange index.
On the other hand, short term or swing trading requires your understanding of the up and down movement of stock prices. May seem elementary to pick up the stocks at its lowest and sell it when it peaks over the next seven to 10 days. This, however, will require more indepth study of technical trading. Most stock brokerages provide the lessons for free so that should help.
FN: There are people who say that if you're a beginner investor, you should first try out other 'safer' investments like mutual funds or UITFs before venturing into stocks. Is this true? Why or why not?
JF: Since stock trading can be a complex task for ordinary people, they can turn to fund managers in simplifying their investing activities. Unit Investment Trust funds, mutual funds or variable funds are money pools managed by professional managers. For a beginner, to open an account, the initial investment can be as low as 5k and the subsequent additional deposits can be as low as 1k.
ADVERTISEMENT - CONTINUE READING BELOW
While safety of principal is a primary concern, you should not only put money in "safe investments," its key that you diversify or scatter your money over several financial products.
FN: What are the things one should look out for before jumping into stocks?
Ask yourself if you have the 1. time to pay attention to the market, 2. [capability to] measure your level of proficiency and training in stock trading, and 3. stomach for losses when you make a mistake. If you can answer this positively, then you can begin your interesting journey in buying profitable companies in the Philippines.
FN: Is it better for a first timer to deal with a traditional broker or to invest using an online platform?
JF: There are a lot of online platforms out there now. While the fees will be lower, you, however, have the added responsibility of educating yourself. Online is the way to go.
ADVERTISEMENT - CONTINUE READING BELOW
FN: How much maintenance does this kind of investment entail?
JF: For short term investors, you have to "peek" at how your stocks are doing daily. For long term investors who will keep the stock over an extended period of time, once a week would be ok. Time in the market therefore is the key "maintenance" issue when you trade.
FN: When should one buy or sell stocks?
JF: There are technical tools that will provide buying and selling signals. You cannot therefore say, the best time to buy is Christmas or the Easter season. The price movements are tracked mathematically by these technical tools and you have to take action if the tools say "Buy" or "Sell" or "Hold."
FN: What should one do when faced with a loss?
JF: You should have a "cut loss" rule. I generally will sell off a stock when I am down by 7 percent for short term trading. My tolerance for losses may be higher for long term investing.
ADVERTISEMENT - CONTINUE READING BELOW
FN: What would be your tips for those interested in getting into the stock market?
JF: Study, Study, Study before you Trade. Get a one on one mentor on trading, will minimize the bumps and bruises you potentially will get if you trade blind.
Load More Stories