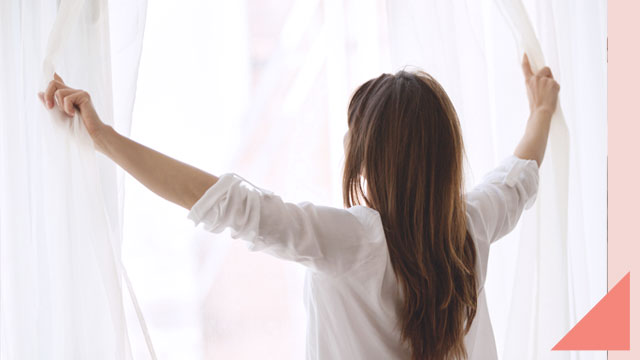 Fact: one woman is raped every 72 minutes. This is according to a report from the Philippine National Police from January to May 2018 featured on Manila Bulletin. That's around 2,962 rape cases, and around one Filipina raped every 72 minutes. The numbers may be higher, too, as these are only reported rape cases—many women still opt to remain silent about their experiences. These statistics also don't take in consideration women who are sexually harassed in public spaces, which number in the thousands.
ADVERTISEMENT - CONTINUE READING BELOW
Assault doesn't only lead to physical trauma: it also damages a woman mentally and emotionally, and may even lead to a slew of monetary problems, especially if one is to file a case in court, or is in need of ongoing physical and psychological therapy, or is unable to continue to work or to work in full capacity.
These are the long-term effects that most people don't see in survivors of sexual assault, and worries such as these often lead women to simply bury their issues, because pushing forward with a complaint can easily drain one's savings, and the last thing they need is to feel financially victimized.
A recent project by Malayan Insurance called We Women has tried to address this very specific issue in the only way an insurance company can—through financial coverage.
What is the We Women program?
With a goal of creating customized solutions for women, Malayan partnered with the International Finance Corp. (IFC), and collaborated with the Women Entrepreneurs Finance Initiative (We-Fi) to research and find solutions for women's gender-related financial issues, which are often related to their perceived roles in society. Solutions under the We Women program called "Stela" aim to cover these gaps through packages that act a sa safety net no matter what the situation.
Stela Solutions
There are currently five packages that women can apply for:
Stela Shield - offers coverage for accidents and acts of violence.
Stela Home - offers coverage for the home, and can cover not only the physical structure, but also family members and household employees.
Stela Wheels - offers coverage for car owners, including cash and bag or wallet protection in the event of a parking-to-ATM robbery. 
Stela Biz - offers coverage for entrepreneurs, inclusive of assistance for business permits renewals, among others.
These solutions offer coverages for very customized situations, which can range from a woman entrepreneur securing her assets, to a second-time mom looking for a temporary caretaker for her child while she's in the hospital. The Stela Shield, however, focuses on women's safety against accidents, including sexual abuse.
Stela Shield
Stela Shield offers the additional feature of covering you should you experience unprovoked assault. Here's the breakdown of coverages, according to the Malayan website:
ADVERTISEMENT - CONTINUE READING BELOW
Pre-underwritten
Murder and unprovoked assault: P1,000,000.00
Medical reimbursement for accidental injuries: Up to 100,000.00
Burial expense benefit: P100,000.00
Daily hospital income benefit for acdident and sickness: P1,000.00/day, maximum of 10 days per confinement
Additional features
Daily hospital income benefit (DHIB) for childbirth: P2,500 a day, maximum of P5,000 for two days
DHIB assistance for unattended dependent minors in case the principal insured meets an accident: P500 a day for a maximum of ten days per confinement 
Murder and unprovoked assault including physical sexual abuse of the principal insured (when this additional feature is bough, the plan's medical reimbursement coverage automatically includes reimbursement for medico legal fees and professinoal fees for trauma disorder consultations): P100,000.00
Coverage for robbery, hold-up, and assault, including assistance when robbed while walking to and from one's car; when one's bag has been lost of damaged; when one's identity has been stolen: goes from P2,000 to P10,000 
ADVERTISEMENT - CONTINUE READING BELOW
The sad truth
It says a lot about society when products like financial coverage for sexual assault are developed, particularly since it implies a woman's need to look out for herself in a defensive way instead of cutting the problem at its source—abuse itself. It is important, now more than ever, to educate both women and men in matters of consent and respect, as well as in breaking stereotypical gender roles that tend to propagate such violent occurrences.
This is not to say, however, that we shouldn't acknowledge that sexual abuse happens, or that nothing should be done to protect women. Products like this, especially in times like this, can be the saving option of women who may at some point be victimized; but it is every one's hope that things will change, and that women need not worry about wondering if they'll have enough in their pockets to make the unfortunate visit to a medico legal.
ADVERTISEMENT - CONTINUE READING BELOW
Stela Solutions are now available for purchase from any Malayan representative, and will soon be offered online.
Load More Stories