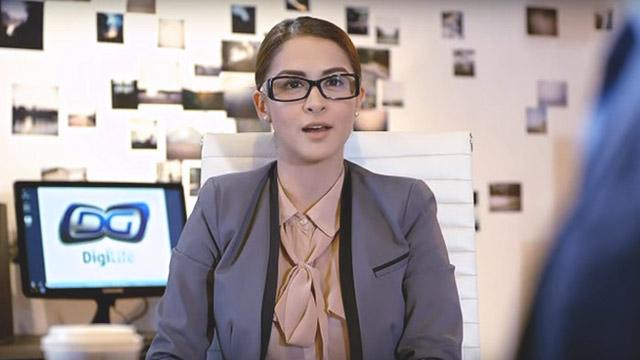 Now that you're more or less a decade past your college graduation, you've probably had several jobs, and may have even settled comfortably in a company or two. But despite your overall job satisfaction and considerable tenure in your current company, it still begs the question: are you earning at par with your peers in other organizations?
ADVERTISEMENT - CONTINUE READING BELOW
Based on information on job hunting sites, we've listed five industries that Pinays in their 30s commonly work in, as well as an estimate of salary benchmarks to know if you're within your industry's pay standards. Of course many factors may affect your paygrade, such as your years of experience, education, and overall performance, so if you feel that you're not getting what you know you deserve, it's a good idea to speak with your manager.
CONTINUE READING BELOW
Recommended Videos
1. Advertising and Media
Whether it's above-the-line, below-the-line, through-the-line, digital marketing, integrated marketing, or events management, the reality is that it's a high-stress industry, and most positions often fit well with energetic people who quickly climb the ladder. Pinays in their 30s who grow and thrive in their senior positions in the strategic and accounts management areas get around P50,000 to 70,000 gross per month. Several companies also offer travel incentives and other interesting perks if employees reach their targets. 
ADVERTISEMENT - CONTINUE READING BELOW
2. Fast Moving Consumer Goods (FMCG)
This industry includes manufacturing, importing and distributing of processed food, toiletries, soft drinks, over-the-counter medicines, and many others. Their products are usually seen in supermarkets and stores where customer traffic is high and products are sold quickly, which is why it's termed "fast moving." After 10 years on the job, women who are in brand management, sales, HR and finance commonly receive an average of P60,000 to 70,000 gross per month. Companies in this industry also offer benefit packages like car plans, performance bonuses, and more.
3. Information Technology (IT)
This industry is still a strong player in the workforce despite the mergers and acquisitions of different IT multinational companies. The Philippines has been considered a hub for international customers who want to outsource their IT functional and developmental activities. For women in their 30s who are experienced project managers and senior developers, this industry would often offer a basic salary of P70,000 to 90,000. 
ADVERTISEMENT - CONTINUE READING BELOW
4. Banking
It's common for bank institutions to provide a relatively low amount of basic pay to their employees, but they compensate through giving out mid-year and year-end bonuses. There are banks that offer variable and performance bonuses plus other cash allowances. Basic salary is within the range of P40,000 to 60,000 for relationship and branch managers.
5. Business Process Outsourcing
Apart from what people know, the BPO industry is not just about providing customer service and selling products through cold calling. It also has financial, human resource, or procurement services like some big companies in the metro. These are under the Knowledge Process Outsourcing (KPO) industry. Their organizational structures are more or less the same—huge teams where there are associates and team leaders. Team Leaders and HR Business Partners on average are paid P40,000 to 60,000. Graveyard shifters get offered a night differential so their take home is bigger.
ADVERTISEMENT - CONTINUE READING BELOW
* Sheena Abellera has an MA in Business Administration and is currently working as an HR practitioner.
Comments
Load More Stories