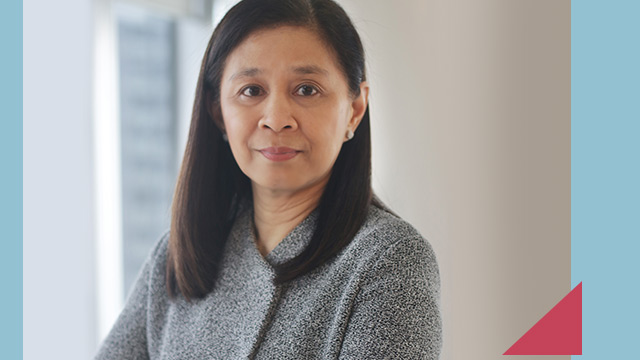 These days, many women have been showing the world what it means to lead. And although there's still much to sort out in terms of women empowerment and equality on the global scale, we're pretty lucky to be in a country where women can find themselves in leadership positions.
Take AXA Philippines Chief of Commercial Business Rose Musico, for instance. This Pinay has been in the insurance industry for over three decades now and continues to move up the corporate ladder, all while juggling multiple roles. Throughout her career, she has dedicated herself to growing different teams and developing talents, which eventually led to her being recognized as one of the top 50 global women leaders of her previous organization. 
Female Network sat down with Rose to ask about the lessons that helped her succeed in life. Below, we list the top five lessons she's learned during her career. If you're aspiring to be a leader in your industry, read on:
Be open to new opportunities, even if they don't necessarily align with your plans.
While setting a goal from the get-go is important, it never hurts to open yourself to new possibilities. Rose experienced this firsthand when she entered the general insurance industry in the '80s. 
According to her, she didn't want to pursue the insurance industry at first. But after giving it a shot, it started to grow on her. She says, "I remember asking my boss if I can be transferred to another unit. My boss told me to give it a chance for the rest of my probationary period. Long story short, I fell in love with the industry. It's very exciting and fulfilling, never boring."
Don't stay where it's comfortable. Challenge yourself.
Successful women leave no room for complacency in their lives. They keep challenging themselves to grow and be their best selves. The same goes for Rose, who, after achieving almost everything she wanted in her career, decided to step out of her comfort zone to find new mountains to conquer.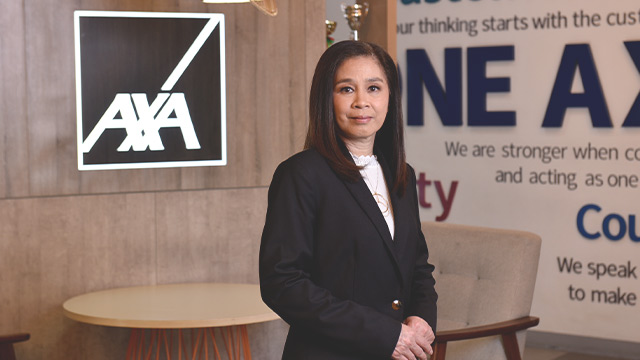 That's when AXA approached her to join the company. Rose saw the potential and opportunities for growth in AXA, prompting her to accept the company's offer. She shares that it's been the toughest role she has ever had to fill in so far but she's definitely up for the challenge. "If we remain in our comfort zone and refuse to keep evolving, we won't grow. I believe that we have to keep challenging ourselves so that we won't be left behind," she says.
Being a woman can be your advantage.
Rose never regarded her gender as a disadvantage in conquering a male-dominated industry. It's the other way around—the best moments in her career happened because she's a woman. 
She shares this particular highlight of her career: "I was chosen to be part of this program developing the top 50 global women leaders in my previous company. Realizing that I was actually the only Asian woman in the group was both an amazing and humbling experience."
The executive points out that women and mothers make great leaders because they have empathy and a motherly instinct. According to her, women know how to take care of people and they tend to handle crises in a calm and nurturing way.
Remain grounded in your faith.
Throughout the interview, Rose never fails to credit her faith for her success. She says that it was through God that she was able to accomplish everything that eventually led to her position in AXA.
"God always has a purpose for each stage in my journey, and I knew that when I was approached by AXA. I prayed for it over those months and I knew that the calling for me was to really join the company."
Guided by her faith, she aspires to be the type of leader who understands the importance of serving others. "My main purpose is to help develop the next set of leaders in the industry. I have already fulfilled everything I ever wanted to achieve, and my heart is set on giving back to the industry which has been good to me."
She adds, "It's not our personal achievements, but our personal commitment to live for God that's important."
Choose a company that will help you grow.
The last lesson Rose would like to impart to aspiring Pinay leaders is to be wise in choosing their company. 
"Each one has different needs depending on where one is in their career journey. The financial aspect, though very important, should not be the main reason for our career choices. As one goes up the corporate ladder, one's purpose becomes more important than the financial rewards. Choose a company where your goals will be met and the financial rewards will follow once you deliver and prove yourself."
Rose says that she chose AXA because this is where she can apply everything she has learned from her years-long journey. And while there are obstacles and challenges she has to face every day, she knows that this is where she should be at this specific point in her career. According to her, this is now her workplace ministry where she plans to give back to the industry that has been good to her by developing AXA's next set of leaders.
She points out, "In AXA, there are opportunities to grow, especially since HR is focused on employee engagement and talent development. This is the right company for you if you want to challenge yourself and get out of your comfort zone and try new things."
True enough, success can be achieved with the right mindset and the support of a caring company. If you're ready to take the big leap into advancing your career, consider applying for a spot at AXA. Follow the company on Facebook and LinkedIn.
This article was created by Summit Storylabs in partnership with AXA Philippines.