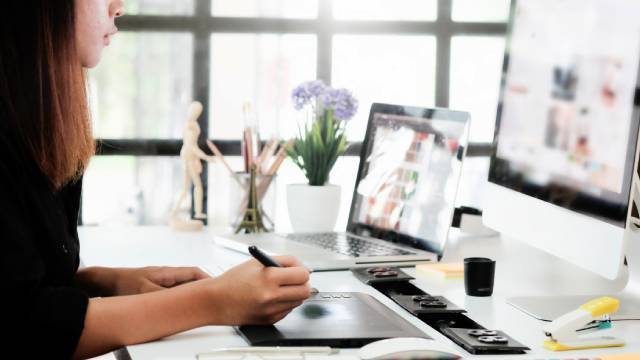 If you're looking to do something different, or if you feel like your current career isn't the one for you, then you may want to check out the STEM industry. STEM, which stands for "Science, Technology, Engineering and Mathematics" may sound too serious or intense at first, but this covers jobs spanning from hard sciences to creative careers including animation.
ADVERTISEMENT - CONTINUE READING BELOW
Considering a career shift may even be a smart, preemptive effort, as according to the International Labor Organization (ILO), the fast-paced changes in technology may automate many jobs, and "women are 140 per cent more likely than men to losing their job as a consequence of automation."
The good news is that groups like ILO are making an effort to reach out to women by offering scholarships for STEM vocational courses, which would help land them in tech positions that are very much needed to be filled.
ADVERTISEMENT - CONTINUE READING BELOW
Recommended Videos
ILO, in partnership with TESDA and through the help of the JP Morgan Chase Foundation, launched the STEM Workforce Readiness and Development Programme, which aims to offer quality training to women in the fields of animation, and game and software development. The goal is to create new skills and upgrade old ones, and help them get higher paying jobs.
ADVERTISEMENT - CONTINUE READING BELOW
The program also assists women who apply and make the cut in finding new jobs, while offering continuous support in the form of mentorship.
"Today's skills will not match the jobs of tomorrow," says National Project Coordinator Linartes Viloria. While she admits that women still face a "more challenging career path" than men (and that it's surprisingly hard to market a STEM scholarship to women), she hopes that programs such as this will continue to open doors for Pinays who wish to immerse in a field different from what they're used to.
ADVERTISEMENT - CONTINUE READING BELOW
For more details on how to apply for a scholarship, visit them on Facebook or drop by the International Labour Organization (ILO) Country Office for the Philippines at the 19th Floor, Yuchengco Tower, 6819 Ayala Avenue, Makati.
Load More Stories