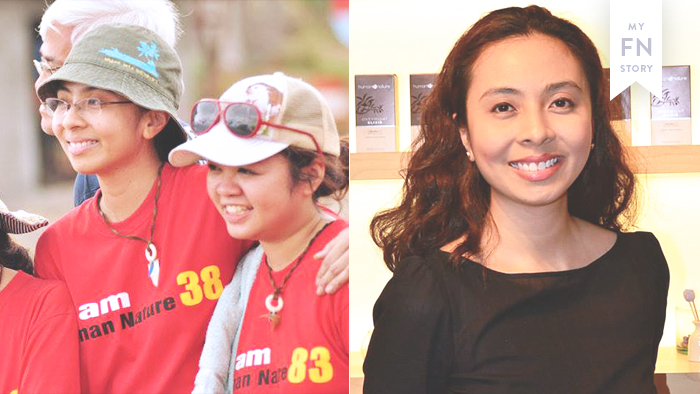 Thirty-six pairs of eyes watched perplexed as I started writing journal entries related to our topic for the day, Accounting for Inventory, on the white board. It was my second year to discuss the topic but it felt like my first time again. The audience was different. My approach of illustrating the topic using Ricoa Flat Tops was new. I took a mental note to use this new style next school year since it made the students more attentive.
ADVERTISEMENT - CONTINUE READING BELOW
You guessed it. I am a college lecturer. A teacher. But I didn't start out as one.
CONTINUE READING BELOW
Recommended Videos
Teaching was the last profession I considered growing up. Although I came from a family of teachers – my lolo was a teacher and two of my titos were teachers, I believed I would never follow in their footsteps. Ever.
I was set to become a CPA lawyer, a Certified Public Accountant (CPA) and lawyer combined. I was going to conquer the corporate world. So when I chose my college course, I went for accounting courses. But when I failed to make the cut for the prestigious BS Business Administration and Accountancy (BS BAA) course at University of the Philippines Diliman, I got in through BA History. I quite enjoyed my freshman year but I realized that if I did not proceed to law proper after graduation, I'd end up becoming a teacher. No way! So within a year I shifted to my first choice, BS BAA.
ADVERTISEMENT - CONTINUE READING BELOW
Four years and one board exam later, I finally became a CPA. I just needed to study another four years and review for and pass the Bar exam to get the coveted title of attorney. But after a moment's thought, I no longer pursued a career in law. The blood, sweat, and tears of BS BAA was enough for this life time.
To practice my profession, I became an auditor. I enjoyed the learning experience.
I thought I knew everything about accounting but I was wrong. The real world involves so much more: not every circumstance has a fixed set of assumptions, and not every problem has only one solution.
But I couldn't survive the long and late hours and traveling from Fairview to Makati every work day. I decided to go into my own practice.
I had a few friends who needed a bookkeeper and someone to manage their taxes and other government requirements. It was fun at first. I owned my time and I can manage the work pace – cram and be stressed or start early and be less stressed. But I was lazy to get new clients so my business did not take off.
ADVERTISEMENT - CONTINUE READING BELOW
One thing that did grow big rapidly was one of my clients—Human Nature. Human Nature was a startup when I was hired on a retainer basis. If I remember correctly, I just had to come in twice a week to do bookkeeping and other accounting work. I again had so much to learn. I actually felt like I was growing with the company, experiencing all the milestones and the growth pains. It inspired me to give back, to help using what I knew best.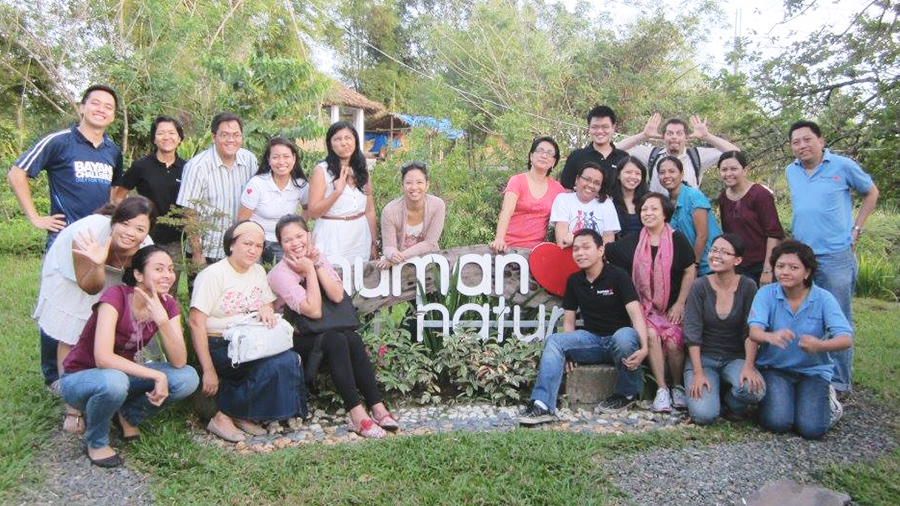 ADVERTISEMENT - CONTINUE READING BELOW
Because of the company's resolve to help our partners grow and my wanting to contribute, I was sent to our branches all over the Philippines to teach accounting and the use of a computerized accounting system. That was when the teaching bug bit me, bit me hard. I found it challenging to breakdown topics into interesting bite-sized chunks. I felt the joy of seeing the spark of understanding in a learner's eyes. I found humor when needed during a session when I was never known to be funny.
When I went back to the realities of accounting work, it didn't hold as much joy as it used to.
The repetitiveness and the routine wore me out. The issues and challenges bogged me down. My drive was not as strong. The desire to teach gnawed at me.
Then, I found a break. A college friend who was teaching at UP Diliman told me that I could actually teach if I was interested. I grabbed the opportunity and was accepted as a part-time lecturer. At first, I was excited. Then it hit me, I didn't really have any teaching experience. When I did trainings, I didn't give quizzes or computed grades. At most, I handled ten learners in one session but a class would normally have thirty to forty students.
ADVERTISEMENT - CONTINUE READING BELOW
My first semester felt like a disaster. The class schedules were after lunch and ran for three hours. My topics were heavy on audit and IT concepts, which are hard to appreciate if you haven't worked yet.  An anonymous student actually summed it up well (or poorly?) – "Your subject is like a bed. It's nice to sleep in."
I'm in my third year of teaching. I still get negative feedback (they're quite an entertaining read) but it is outweighed by my determination to impart knowledge, to dispel fear about accounting and to inspire the right attitude towards learning.
I know I still have a long way to go to become a great teacher but I'm willing to take this path wherever it may lead me.
Looking back at my journey, I went from dreaming of becoming a CPA lawyer to becoming an accounting teacher. It was full of unexpected twists and turns but everything that I went through prepared me for my role.
For those who find themselves thinking about shifting to a different profession, stop thinking about it and go out and try it. You don't need to resign and shift careers immediately. You just need to take baby steps first. Trust me, you just need to start by trying.
ADVERTISEMENT - CONTINUE READING BELOW
Comments
Load More Stories