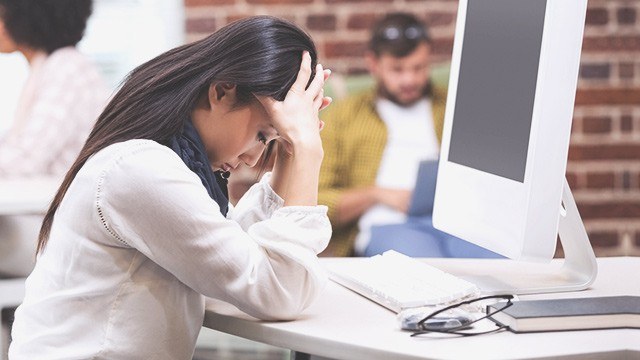 So you've submitted your resignation, announced your decision to your team, and now you're in your final weeks at work. Whatever your reason is for leaving, your last days can be the hardest since the drive to perform well is mostly gone, and you're already focused on what you're going to do after this phase of your career is done.
ADVERTISEMENT - CONTINUE READING BELOW
But hold up—there are still so many things that can happen before the effectivity of your resignation. If you're having a hard time staying motivated, try these tips:
1. Look at each day as one day closer to your much-deserved break.
It's all about your mindset. Instead of longing for that seemingly far away last day, take it one day at a time and try to enjoy your remaining time in the office. If tying up loose ends gets to be stressful, hit the pause button walk around and actually appreciate what the office you're leaving has taught you, because really, whether it's been good or bad, there must be good lessons you'll be leaving with. Think of it as your last hurrah, and make the most out your remaining time.
2. Think about the impression you're leaving your teammates.
It doesn't matter whether you love or hate the people you're leaving. Be responsible enough to turn over your responsibilities properly and to finish all the paperwork you need for a graceful exit. If your team has made your life miserable and the thought of fixing things up for them doesn't sit well with you, think about it this way: You're not doing it for them. You're doing it for yourself because aside from getting a painless transition, how you leave can also affect your chances in the next company you'll apply at.
ADVERTISEMENT - CONTINUE READING BELOW
3. Use the projects you're finishing as plus points on your resume.
Closing those projects may seem like you're doing the company you're leaving a huge favor, but the truth is it's your responsibility to finish the things that you've started, or to at least properly pass them on to the people you're leaving behind. There's something in it for you as well, as those tasks can actually help beef up your resume, especially if they're really huge and crucial undertakings.
4. Immensely enjoy packing up your stuff.
The feeling of finally clearing out your cubicle can be seriously liberating. Imagine—you're leaving behind literal and figurative baggage to go on a brand new adventure! Indulge in the feeling, and enjoy the fact that something new is out there waiting for you.
H/T: Forbes, Bustle, LifeHacker
Comments
Load More Stories