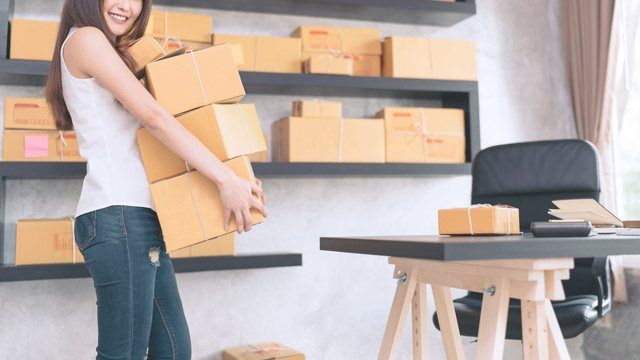 Turning your passion project into a small, viable business is no easy feat. It takes time and dedication before you can even give birth to a unique concept, and more hard work to get it off the ground. For our GirlTalkers who have ventured into entrepreneurship, one thing is constant—you have to first make the decision to eventually become your own boss, and if you're looking for that one push to get you going, here are a few things that these successful women would like you to know:
ADVERTISEMENT - CONTINUE READING BELOW
1. Explore what you love.
It's hard to work on something that you don't care about. If you're going to make an effort to start a business, then it's best that you work within the confines of your interests. "I think it would be better if you focus on what you love to do first, and not really on what you think would be successful," advices GirlTalker sofala, while Leyende shares, that "If you can't decide between a franchise or from scratch: think about what you're really passionate about. I know many people have said this, but all the successful business people in the Forbes 500 list really went into something they really LOVED doing." The point is you need to build on something that you know will still mean something to you several years down the road so that your business won't be your burden.
2. Do your homework.
"Research well," says GirlTalker aquacharly. "Hindi como maganda ang kita ni Petra sa ganyang raket eh gano'n din with Juana." It's easy to think that the success of one can also be your success, but there are so many factors that can work with or against you when you decide to set up a small business. Ambervinch adds, "Dapat before starting a business, you must have studied your target market well, and the probability ng success. When you have convinced yourself that your business plan has potential to succeed, go get it!"
3. Have a plan.
Your passion should have direction. GirlTalker nutata explains: "Make a business plan. As in parang thesis, kahit gaano kaliit or kalaki pa 'yan.  'Pag 'di mo natapos or you get stuck somewhere, then don't push through with implementation.  It sounds boring but you have to know what you want to do first, what your products are, who your market is, and how the business is going to work (among other things) before you dive into starting a business.  With a business plan, you have enough time to study what you're getting into first, and evaluate kung kaya ba talaga.  Once you're done and you're satisfied with the plan, you'll know exactly how to begin implementation."
4. Know what you're selling.
Whether you're offering a product or service, it's important that you know the wares you're peddling like the back of your hand. According to GirlTalker twinkletown, you should "know your items by heart, meaning, dapat you can stand by [their] quality. Tried and tested mo personally."
ADVERTISEMENT - CONTINUE READING BELOW
5. Work hard, take risks, make mistakes, and get over them.
Businesses, even small ones, always come with a certain amount of risk. "Everyone wants to own a business, but it takes a lot of struggle, hardship, [and] patience to build one and make it a reality," says GirlTalker virt_train. While know-how is a huge part of it, you'll need to be willing to work at the frontlines, get your hands dirty, and even make mistakes. As letters_to_cleo notes: "Be prepared to leave your hangin or hiya when you become an entrepreneur. Kasi you will have palpak transactions lagi, but know how to correct a mistake fast and cleanly. I realized that the only thing you have to do to appease a client is to come out clean, admit it when you make mistakes, and try to make up for them. Clients, in general, appreciate sincerity and honesty."
ADVERTISEMENT - CONTINUE READING BELOW
6. Keep your word.
As in all things, integrity matters no matter how small your business is. You'll need to always be transparent and honest with your dealings for partners and clients to continuously trust you. "Never scrimp on quality, deliver on time, and never cheat your customers. Give them what is right and due," says choco mallows. "Siyempre, what goes around comes around all the time. You'd want to keep customers, hindi 'yung one time big time lang 'di ba?"
Load More Stories