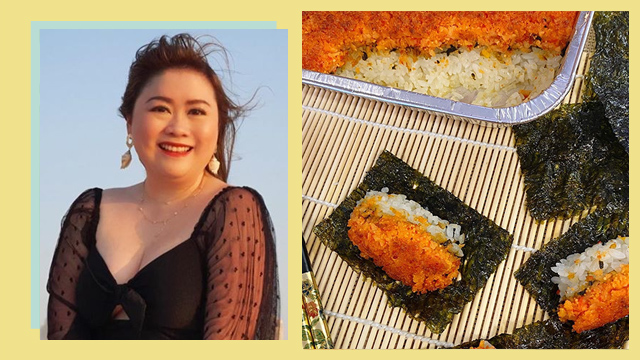 We can't deny that food trends have never moved as fast as they have since the country was placed under quarantine. Anyone who has been online for the past few months has probably seen a variation of baked sushi on their timelines, next to the flurry of posts about ube cheese pan de sal and at-home KBBQ. In fact, if you type "sushi bake" on Instagram right now, you'll find a long list of accounts ready to satisfy your cravings.
ADVERTISEMENT - CONTINUE READING BELOW
Hot Topic: The Best K-Beauty Serums for Fading Dark Spots in Your 30s
However, one baked sushi business stands out from the rest, and it's not just because of its long list of celebrity and influencer clientele. Because while most of us have only heard of the recipe during ECQ, celebrity nail artist Mimi Qiu Reyes claims that she's been making baked sushi in her kitchen since 2015. She officially turned it into a business after she had to temporarily close down her nail salon, and The Original Baked California Roll was born.
The Idea
Mimi tells us that she made her first tray of baked sushi five years ago for a family get-together in California. "It was a dish I reserved for special occasions," she shares. "I first got the idea that Filipinos will love getting a deconstructed sushi instead of the traditional sushis and makis."
She adds that even back then, the recipe was already a hit—"I remember when my friends would always fight over the last piece."
Although she knew that sushi purists won't be huge fans of her idea, that didn't deter her from improving her recipe and pursuing the business. "I thought of it as exciting and fun. I did it and our timing was perfect," says the nail artist.
ADVERTISEMENT - CONTINUE READING BELOW
Starting with a P10,000 Capital
Having to temporarily stop operations of her luxury nail salon, Mi & Me Luxury Nails gave Mimi a lot of free time at home. Instead of staying idle, she was encouraged by her good friends and clients Nicole Cordoves and Debbie Choa to sell her baked california recipe to the public as a business, and it was exactly the push she needed.
According to Mimi, a food business seemed like the best option at the time as well, since only groceries were open during the ECQ. "This convinced me that we can source ingredients despite the quarantine," she explains.
"We started with a P10,000 capital and only a two man team—my husband and I in a five square-meter kitchen. The initial capital all went to raw materials and packaging. Promoting was through word of mouth—happy and repeat clients were the keys to our growth."
ADVERTISEMENT - CONTINUE READING BELOW
Work was round the clock for the two man team. Some days, they were only able to sleep for two hours just to accommodate all orders. "While my husband was out to source ingredients, I did the assembly and dispatching. When he comes back in the afternoon we'll start producing for the next day orders. It was a day in, day out cycle for me and my husband."
"On our first day we were able to sell seven trays, on our second day it was double, and so on. Before we moved to our commisary we were doing a whopping 150 in our small kitchen."
ADVERTISEMENT - CONTINUE READING BELOW
The Challenges of Starting Small
When she started BCR, Mimi's problem wasn't with getting enough orders—it was that she was getting too much of them at once. Her long list of celebrity and influencer nail clientele that shared her business on social media kept the orders and inquiries coming.
"We did not expect to receive a very high volume of incoming SMS with orders and inquiries. It was too many and it became virtually impossible to reply to everyone—that made people furious," shares Mimi.
Eventually, she solved the problem by shifting to online ordering. Instead of texting her directly, customers can book a schedule for their order through a form, making the process more convenient for both parties.
Setting up reply bots on her business' Facebook page also saved her time, as it answered generic questions from customers automatically.
ADVERTISEMENT - CONTINUE READING BELOW
Expanding the Business
On June 6, Mimi announced on social media that The Original Baked California Roll is officially a registered business. More than 20 days later, she and her team moved to a commissary in Quezon City. "We now have a bigger space to produce the BCR and can now handle more orders," she tells us.
"Our new kitchen with commercial grade facilities will be able to handle 600 trays or more a day when the demand arises. We have 6 persons running the commissary 24 hours a day, with a production output of 20%. We have a lot more room for growth in the coming days, weeks, and months. We just take it one tray at a time."
Now that Metro Manila is under GCQ, Mimi has reopened her nail salon and is now juggling it with her new food business. When asked how she balances the two, she says, "Since the commissary and my salon are both in one building and doors are just 10 steps apart, it is easy to monitor both. Being hands-on and knowing our business inside and out, we don't need to work 'hard'—we work efficiently to get the best possible outcome."
ADVERTISEMENT - CONTINUE READING BELOW
Mimi's Tips for Aspiring Food Business Owners
1. Be original.
"I value originality as an artist, so I came up with a concept dish refined to our taste," Mimi writes on an Instagram post. "It was our love for food and travel that inspired our idea that was first enjoyed by the people closest to us when I made my first BCR 5 years ago. Little did we know that it would actually start a food trend in the Philippines!"
ADVERTISEMENT - CONTINUE READING BELOW
2. Take the calculated risk and never sacrifice quality.
Mimi says that she ensures that each tray they send out is as good as the rest. She promises that they only use premium ingredients and no substitutes and everything is made fresh daily.
3. Always innovate.
Having only one product shouldn't stop you from mixing things up. For example, The Original Baked California recently launched trays with rainbow packaging to celebrate Pride Month and show support for the LGBTQIA+ community.
ADVERTISEMENT - CONTINUE READING BELOW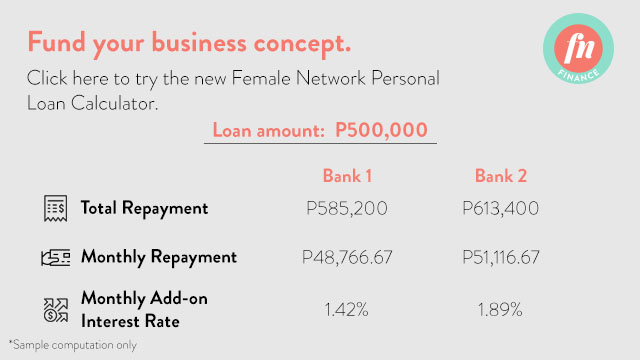 Load More Stories