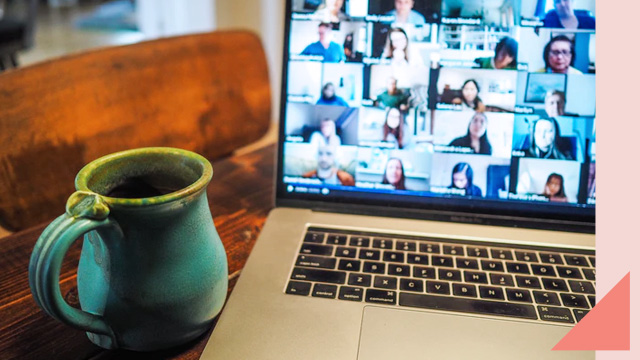 As more people begin to understand and get used to work-from-home setups, more and more agencies all over the world are opening their doors to overseas job applicants who are looking to do remote work. Applying for an online job can just be as tedious as getting interviewed for an office job: While you must still dress to impress (even just halfway) for the interview, it's the Q&A portion that carries most of the weight in determining your fate with a potential company.
ADVERTISEMENT - CONTINUE READING BELOW
If you're looking to take the road virtually traveled, you might want to brush up on your English, as this would most likely be your mode of language (unless otherwise specified). Remote work requires constant communication between you and the main office headquarters, and due to the international aspect of the job, they may require a higher level of professionalism. The last thing you want is to get caught code-switching to Filipino in the middle of an online presentation.
It doesn't matter if you have an accent when you speak in English; the important part is that you're able to relay information clearly and communicate effectively for fluent English speakers to understand. Here's how to make that happen:
1. Read out loud.
It's the oldest trick in the book. The same way you learned how to speak English as a child is still the most effective way to learn how to speak English fluently even in your prime adult life. This time, just switch out the bedtime stories with more challenging reads, whether fiction or nonfiction.
In addition, try recording yourself while reading aloud. It's normal to cringe at the sound of your own voice, but playing back your soliloquy can improve your speaking skills. Recording yourself may help you identify words you didn't realize you've been pronouncing wrong all along, or adjust your pace and tone, in case you sound too fast, too slow, or too monotonous.
2. Trust, but verify.
When you're faced with technical terms, verify first if your assumption on how to pronounce the word is accurate. Use online resources like Merriam-Webster or Dictionary.com to hear the correct pronunciation, and at the same time, learn the meaning to use it better in a sentence or conversation. If the word is more scientific and not included in any layman's dictionary, seek advice from experienced coworkers who may be more familiar with the term. You can never be too careful!
ADVERTISEMENT - CONTINUE READING BELOW
3. Follow English grammar sources on social media.
Consider combining learning tools with your leisurely scrolls whenever you go through your socials. Digest some bite-sized learning content by following Grammarly (that's chock-full of puns and useful language advice) and Grammar Girl (for interesting discussions about grammar and vocabulary) on Facebook, or BBC Learning English (to test your English proficiency and grammar in fun ways) and Idiom Land (for learning everyday phrases instead of just beefing up your vocab) on Instagram.
4. Watch the news 
and
 talk shows.  
The best sources to learn English diction are news channels like CNN, BBC, or ANC, but don't think you can't learn a thing or two when you watch more casual talk shows online or on television. Broadcasters tend to modulate their voice to commandeer news and pertinent information for public consumption, but talk show hosts are more relaxed and natural with their delivery, especially when trying to connect with the audience through an interview.
ADVERTISEMENT - CONTINUE READING BELOW
Some of the things you may also learn while watching English-based media are beats and inflections. Beats are deliberate pauses—when reading out loud, these may come in the form of a period, comma, or even an em dash—to emphasize a point, or highlight a main idea or final thought.
Inflections, on the other hand, refer to the intonation in the way you speak. Think of it this way: Say "The quick, brown fox jumped over the lazy dog" five times, but do so by pausing at certain points or emphasizing certain words in the sentence. Changing the pace, tone, or emphasis are examples of inflections that help give your voice personality and show confidence in speaking.
5. Listen to English material.
No time to watch TV? Choose from a nearly endless library of audio on-the-go in the form of podcasts. As currently one of the most popular and effective forms of media, a podcast can tackle many different things, from traditional subjects like science and business to more leisurely topics like astronomy and true crime. What this medium also offers is a learn on-the-go approach, which you can listen to during your idle time.
ADVERTISEMENT - CONTINUE READING BELOW
Better at English provides authentic English conversations for listening practice as well as learner-based episodes to better understand English grammar. For those in the corporate (yet remote) world, Business English Pod focuses on different business-related terms and gives you a better grasp of boardroom talk. 6-Minute English is a BBC-run podcast channel that covers a variety of current topics and fresh vocabulary for you to learn, which is perfect for quality small talk before starting an online meeting. If you're familiar with TEDTalk, the platform now offers TEDx Shorts, a podcast for abridged versions of compelling talks from renowned TEDx speakers, to help you gain more insight while appreciating the English language.
Load More Stories