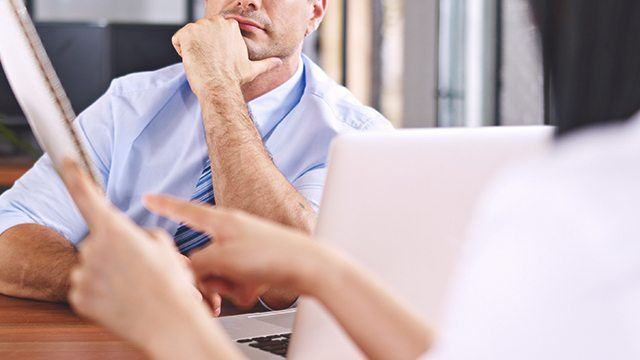 For some reason, Filipinos only talk about money when they need to borrow some, and every other time, it's apparently rude to bring it up. That's why most of us don't know how broach the subject even when we need to—like when we feel like we're being undercompensated at work. Whether you're applying for a new job or trying to make more at your current one, here are some tips to help you get through the awkwardness and tension.
ADVERTISEMENT - CONTINUE READING BELOW
1. Know your (market) value.
Dig a little and find out how much someone in your position should be making. Aside from asking friends who work in other companies, you may also review online resources such as classified ads and forums. They might not be able to give you a specific number, but even a range can be quite helpful. 
2. Always go for the top.
Once you know the range, assume you're entitled to top pay! Even if your future employer might not think so, at least you'll have room to wiggle down.
3. Think about your experiences.
Take the time to look over your resume. How long have you been working? How much responsibility does the job require? Do you have enough prior experience that can help you convince them that you can 100% improve the company? If you've been thinking about asking for a promotion, ask yourself, "Have I met and exceeded their expectations?" or  "Am I indispensible?" 
4. Be firm. 
Try something like, "I'm really excited to work here, and I know I can help your company grow exponentially. That said, I appreciate your offer, but I was really hoping to be in this [insert amount] range instead. Is this something you're willing to consider?"
5. Be willing to walk away.
Establish a personal "walk away" point, and commit to it. Yes, it's true, you have to start somewhere, but you also have to know if you're being taken advantage of. If it doesn't feel fair, learn how to say no, and trust that you'll find a better fit elsewhere. 
This story originally appeared on Cosmo.ph.
*Minor edits have been made by FemaleNetwork.com editors.
Load More Stories