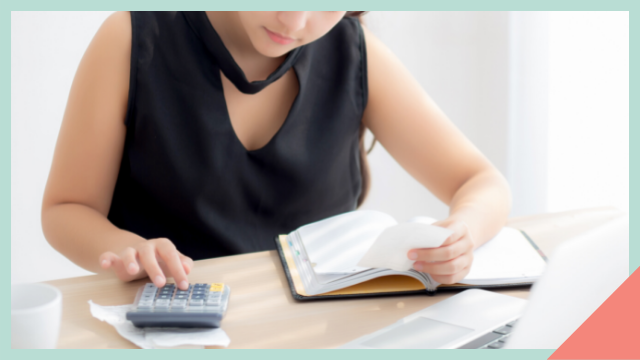 Do you remember the feeling of getting your first sweldo? To be completely honest, when I got my first paycheck, it felt so rewarding. To be honest, it wasn't that much, but still, it was nice to see the result of my hard work. Immediately, I thought about all the things I wanted to spend my money on-food, makeup, clothes, you name it. And while there's nothing wrong with wanting to treat myself every once in a while, adulting has made me realize that it's also important to check-in on my relationship with money and make sure I live within my means. In simplest terms, this is the act of not spending more than what you actually earn. At a time when clicking add to cart is so easy, this kind of lifestyle can be difficult. But we got you! Below are some financial advice that just might help. 
ADVERTISEMENT - CONTINUE READING BELOW
Here are some things to keep in mind so you can avoid living beyond your means.
Identify your priorities. Know your needs and wants.
This is easier said than done, but it's definitely good practice. Before making a purchase, whether online or in real life, ask yourself if you really need the item. Is it a necessity or a luxury? If you can survive without it, then chances are it can probably wait. 
Create a budget (and actually stick to it).
When you get your suweldo, it helps to create a budget and plan ahead so that you know where your money is going. In a TikTok video by financial coach Yani Moya, she said, "The golden rule of personal finance is to 'Pay yourself first.' This means that you allocate a portion of your income for your savings, investments, emergency fund, and the like. But of course, don't forget to set aside some fun money and treat yourself every once in a while. Pinaghirapan mo 'yan and you deserve it! 
Stop impulse-buying.
With all the monthly sales and #aesthetic items all over your feed, it's so easy to be a target of budol nowadays. But YouTuber Nicole Alba shared one good mindset and that is to view money as time. "Whenever you're gonna buy something, like say for example, you're gonna buy something that's worth P6,000. You're not just spending P6,000. What you're doing is that you're exchanging hours of your life for that item," she explained. Now it makes you think: Worth it ba? 
Consider other possible sources of income.
In an article published by Robinsons Bank, "Living within your means is much easier if you have more money coming in." There are several side hustles available online where you can earn extra income. Charm de Leon of YouTube channel Ready2Adult PH shares some below.
Don't compare yourself with others. 
Just because your friends bought trendy home decor or pretty indoor plants doesn't mean you have to tag along, too. Your future self will thank you for it! 
***
Load More Stories