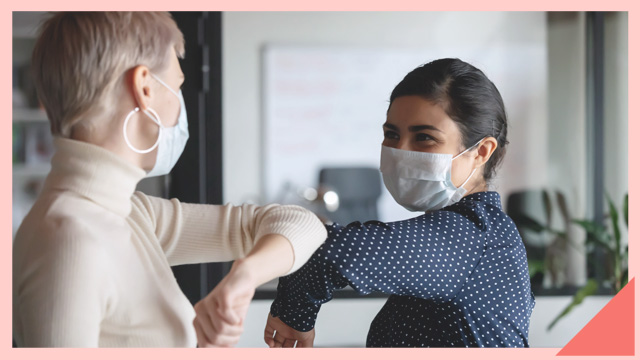 We know, we know—confidence is a bit hard to come by these days, especially after having life hand you a bunch of lemons you're still not exactly sure what to do with. Don't worry, you're not alone. A lot of Pinays are second-guessing themselves and their decisions, and it's understandable, as these are uncertain times. That being said, you can still rally yourself to pull up, put your chin up, and strut your stuff, even if you don't feel 100 percent deep down. Here are a few tips to help you feel confident even when you're still not fully sure about anything.
ADVERTISEMENT - CONTINUE READING BELOW
Dress mindfully
Find clothes that fit you well and, more importantly, those that you're comfortable in. A good, comfy fit will immediately put you at ease, and push your confidence level a bit higher. FN Tip: Go for basic colors and classic cuts. Depending on the occasion, you can never go wrong with going all black or white.
Take up and own your space
Wherever you are, be in the now. Be conscious of the space you occupy and mentally own it because you deserve it. As  feature on Science of People notes, "The easiest way to look like a winner is to claim territory," but while you do this, remember to temper your ownership by also acknowledging and respecting the spaces other people move in.
Listen
Confidence listens more than it speaks. "Talking a lot is a mask for insecurity," writes contributing editor Jeff Haden on INC. "When you're nervous and insecure, it's easy to rush to fill any silence with words."
To begin to listen to others, you should first know how to listen to yourself. Listen to your thoughts, know what you know, and trust in them. It takes practice to be sure about your own opinions and capabilities, but once you are, you'll genuinely learn how to listen to others, because now that you're sure about what you think, you'll genuinely want to learn from others.
Ask questions
Contrary to common belief, asking questions is not a sign of weakness, but of confidence—you're confident enough to admit that there are things you're not sure of, and you're willing to learn. No one will ever think less of you because of it. If you're shy, look at it this way—you'll end up smarter after you get an answer than before you asked.
Lift others up
There are a few things more disappointing than people who would trample on others just so they would feel better about themselves. Confident people are sure enough of themselves to know that they don't need to look better in the eyes of others. Even if you're still working on believing in yourself, kindness always pays.
ADVERTISEMENT - CONTINUE READING BELOW
Load More Stories