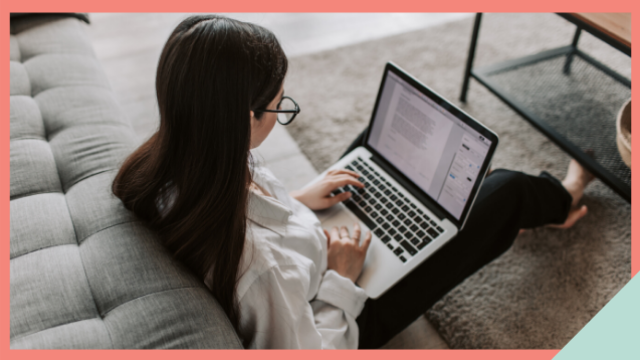 If you've decided to work from home, one thing you'll discover is that there are a variety of jobs available on online freelance platforms, so it's a matter of finding the right job that fits your personality and skills. If you're a creative individual with a knack for writing and researching, one of your career options is to be a content writer or content strategist.
ADVERTISEMENT - CONTINUE READING BELOW
Hot topics:
How This Celebrity Nail Artist Started a Baked Sushi Business with Only P10,000
Real Pinays in Their 30s Share Their Signature Scent
Kareen Liez Datoy, 34, a mom of two and a licensed civil engineer who has been working as a content writer and strategist for nine years, shares that you can earn at least $400 (around Php20,360) to $1,000 (Php51,000) monthly depending on the type of writing job, the number of clients you have, and the length of time you spent working on a project.
"Let's just say the range would be from Php5,000 (one project) to six digits (multiple projects) if you charge a premium for the clients," she says.
What is a content writer?
Content writers are responsible for producing engaging content for a business or company's online platform. "Without us, everything will be plain and boring. There won't be informative articles on blogs and websites. There won't be product descriptions or even catchy social media copies," Kareen explains.
A content writer provides different types of write-ups that are needed online. One step higher is the strategist, who not only provides content but also makes sure that the content brings in readers who can increase website traffic and revenue.
What skills do you need to become a content writer?
Writing and good communication skills are a must to become a content writer, according to Kareen. You also need to be creative, versatile, and have good research skills.
"We need to be creative because we need to come up with unique articles despite the huge number of content online. Being versatile means we can write different types of articles in various niche. And of course, one needs good research skills because without this, you will not be able to craft a story containing all the necessary information," Kareen shares.
How to be a content writer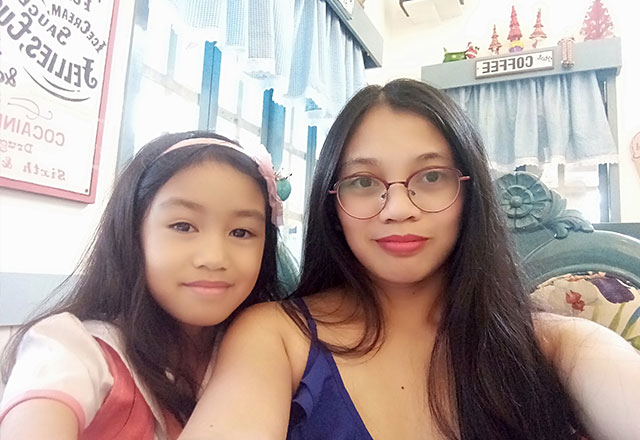 ADVERTISEMENT - CONTINUE READING BELOW
You don't need to have a related degree to become a content writer. Kareen, who practices her profession as a licensed engineer is proof of that, although she says that writing has been her passion ever since she was a child. She was Editor in Chief of their university paper and juggled it alongside positions in the school government and various organizations.
After getting her degree in civil engineering, Kareen worked as a correspondent for a local newspaper and a part-time teacher for a private college. In 2010, Kareen passed the board exams and got her license. From Manila, she then went back to Tacloban City, in Leyte to help with their family's construction business.
When she got pregnant with her first child, Bella, in 2011, she was offered a job to write for a website. "This kick-started my online career. Later on, I received emails and direct messages asking for my writing services. I also applied to various online jobs," Kareen shares.
ADVERTISEMENT - CONTINUE READING BELOW
She adds that one of her motivations to work from home then was her daughter. "I knew that this was the perfect setup for me. I wanted to take care of her, teach her, and guide her from her younger years. Because of my content writing job, I was able to do that," Kareen says.
Nine years later, Kareen has fulfilled her dream of becoming a journalist — she is an editor for a US-based news site. She also works with different clients for blog management and SEO.
"As I spent years working online, I did not limit myself to content writing. I explored graphic design and SEO (Search Engine Optimization), which allows me to offer more services to clients so I can help them grow their business," she shares.
Kareen also has her own team, "The K Perspective." They offer different virtual services like writing, social media management, graphic design, SEO, and more. She also offers a course called Content Writing with Basic SEO for aspiring writers at Filipina Homebased Moms, or FHMoms, an online community with a mission to assist and support Filipina mothers in their freelancing journey.
ADVERTISEMENT - CONTINUE READING BELOW
What it's like being a content writer and strategist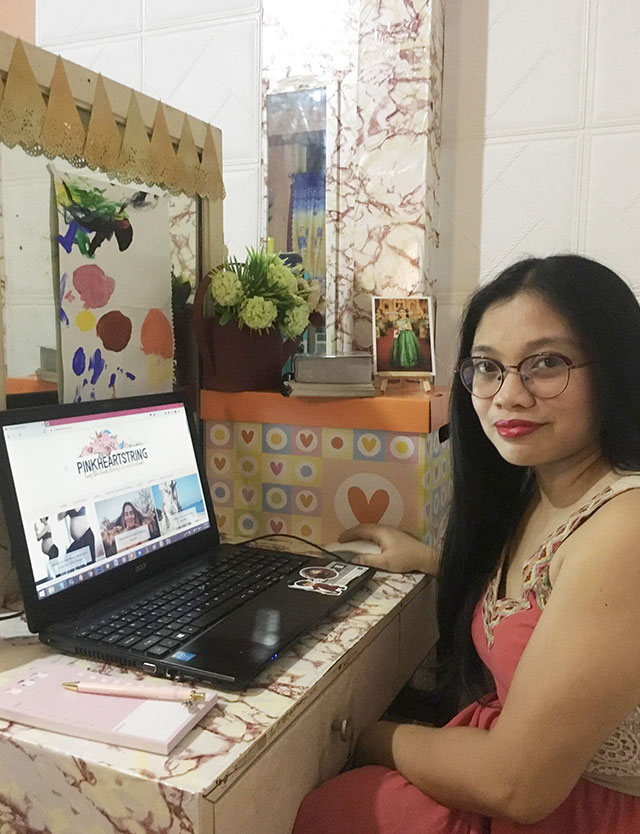 Kareen shares that at the start of her online career, she would avoid having multiple clients. But now that she manages her own team, she is able to cater to more projects. Of course, that means she also earns more.
ADVERTISEMENT - CONTINUE READING BELOW
"Although I spend most of my time working online, I still practice my profession at home as well. I continue to do engineering-related tasks like drawing plans for both commercial and residential buildings. I have clients who reach out to me for structural design consultation and analysis," Kareen shares.
She adds, "I'm the type of person who easily gets bored when I only do a single thing at a time. LOL. So, I multi-task most of the time. I also love to explore different things."
Kareen's day starts at eight or nine in the morning. She assigns topics to her writers then completes other unfinished tasks. Once her two kids, Bella, 8, and her son, Quiel, 3, are awake, she would attend to them first before going back to work.
She would spend around five hours working during the day, which includes editing, SEO work, and answering queries for her training course at FHMoms.
ADVERTISEMENT - CONTINUE READING BELOW
"My working hours really start at around 4 or 5 p.m. already since most of my clients and the websites that I handle are based in the U.S. Dinner time for me is at 8 or 9 p.m. After I feed and prepare the kids to bed, I'll work for an hour or two," Kareen shares.
Because she co-sleeps with her kids, Kareen admits her work hours are erratic. She jokes that her kids "scam" her because she unintentionally falls asleep whenever she puts them to bed. When this happens, she'll usually wake up at three or four in the morning to continue working, then go back to sleep at 6 a.m.
She adds, "I know I really need to work on my schedule so I can get some good sleep. However, it is hard to do that with a toddler!"
How to work at home with a toddler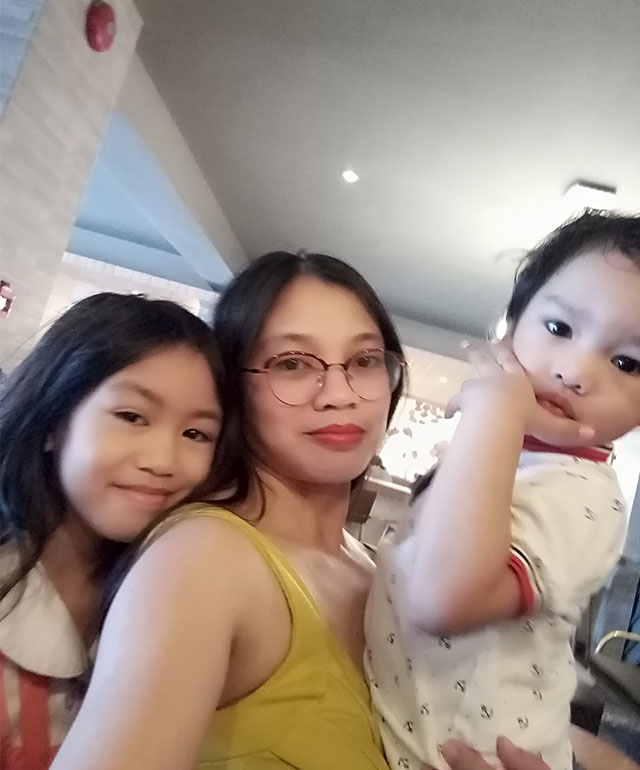 ADVERTISEMENT - CONTINUE READING BELOW
Because she has two kids and one of them is a toddler, time management is one of the biggest challenges that Kareen deals with in her work-at-home setup. "My toddler needs time and attention, so I spend most of my time with him. I really cannot work for the entire day. Hence, I work late at night into the wee hours of the morning while the kids are asleep," Kareen explains.
Despite the difficulties, Kareen is fulfilled with her career. "I have freedom. I don't live or work in a box. I don't have any limits or boundaries when it comes to learning, earning, and growing," she shares. "Since I still live with my parents, I can buy groceries for the family and anything I want without asking money from them."
One of the things she loves about being a content writer is that you own your time. "This means that you can work on your own schedule as long as you can submit the output on time," Kareen says.
ADVERTISEMENT - CONTINUE READING BELOW
She adds, "I'm my own boss. I can work on my own schedule. And above all, I can spend time with the family. I don't have a nanny and I've been hands-on with my kids ever since. Working from home allows me to live my life to the fullest without being guilty of not seeing my children grow. This also gives me more room for growth and improvement for myself and my career."
Load More Stories