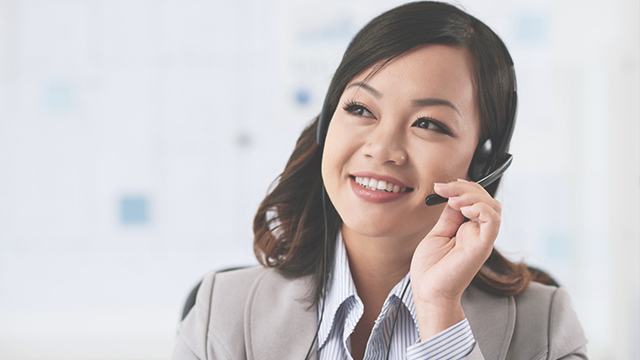 When preparing for a big presentation or an important interview, it's typical for us to go over our best lines and key points, before we proceed to prepare our most professional outfits. On the day itself, we try to get enough sleep, eat right, and lastly, we make sure that our makeup is on point—classy, neat, and natural. But what we often take for granted is our voice, and that could be why no matter how prepared we are for a big, career-defining day, we sometimes fail to get our points across. 
ADVERTISEMENT - CONTINUE READING BELOW
According to a feature on Inc., "great speakers find ways to vary key elements of their delivery to create suspense and surprise."
"Varying your vocal intonations plays another critical role -- that of influencing others. You can strategically change how you say things to emphasize a point, communicate how strongly you feel about it, enlist others, and more clearly communicate a call to action."
Aside from how loud, soft, low or high your voice is, even how quickly you speak could affect how the listener understands or interprets what you're saying. 
Preparing for a major preso next week? Here are some tips to get you started:
1. Practice clarity.
When you speak too fast (which usually happens when you're nervous), it's easy for the listener to miss key phrases, but when you speak too slow, that also gives them more time to evaluate and possibly disagree with you, and both could easily cost you and your company a big project. Find a comfortable speed by listening to your own voice recording, and select opportunities for dramatic pauses to create a feeling of suspense. The pauses will also be opportunities for you to collect yourself and deliver important lines with enough breath.
CONTINUE READING BELOW
Recommended Videos
2. Be aware of the volume of your voice.
In casual everyday conversations, take note of how close or far you are when talking to your friends and colleagues and observe how you adjust the volume of your voice each time. During the actual meeting, try to start moderately, and speak louder once you get to your conclusion or action plan, as well as other important points. 
3. Be more decisive.
Avoid ending your sentences using a high voice, as they tend to sound like questions instead of facts. That makes the listener think that you're uncertain of what you're saying, which is the exact opposite of what you want them to think if you're convincing them of your qualifications.
4. Do warmup exercises!
Before the actual meeting (maybe during the drive or in an empty hall), it wouldn't hurt to rehearse or even do vocal exercises like tongue twisters the way voice actors prep for recording sessions. That way, you gain more confidence in your delivery, that you will be more able to focus on the content during your actual presentation.
ADVERTISEMENT - CONTINUE READING BELOW
Sources: Business Insider, Psychology Today, Perceptions of Competence, Strength, and Age Influence Voters to Select Leaders with Lower-Pitched Voices
Load More Stories