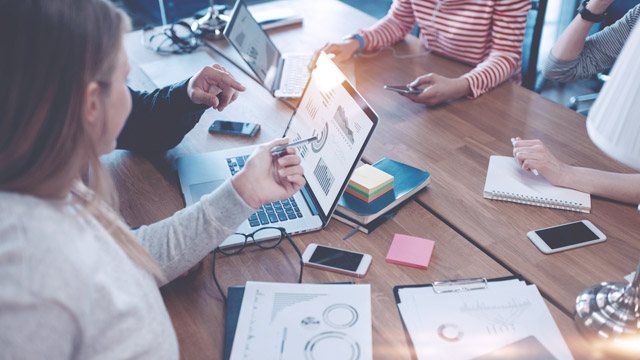 Is digital marketing your cup of tea? Does the thrill of strengthening a brand through the use of technology something you can make a career out of? Then you're in luck, as according to AdWeek, several jobs will be considered "hot" in the coming years, with both clients and agencies beefing up their roster of employees to go with the fast-paced changes brought about by real-time connectivity.
ADVERTISEMENT - CONTINUE READING BELOW
Digital marketing is something that a lot of brands—even very traditional ones—are jumping into as the lines between what's online and offline begin to blur. That being said, you may want to refurbish your resume and upgrade your skillset if you are planning to get into the following soon-to-be lucrative jobs:
Chief Experience Officer
They're not CEOs—they're CXOs. Chief Experience Officers are those who focus on how to improve their customers' experiences with brands, which means that you've got to do a great deal of research and really listen to what your audience wants and needs. How a website or an app works should be unique to the brand but uniform across all platforms, thus CXOs need to have a good understanding of who they're talking to and how to design around their customers' preferences.
Voice Skill Developer
If you've ever dreamt of voicing Waze or of working to create an app that can rival Siri, then this is the career for you. As technology aims to become more customized, personal, and hands-free, voice AI is at the brink of becoming the next big thing—if it hasn't already. 
ADVERTISEMENT - CONTINUE READING BELOW
Omnichannel Retail Strategist
Fancy name, right? It isn't just called "sales" anymore. You'll need to be both a marketer and a salesperson online and offline, with a background on data analysis, project management, and experience design if you want to be the best in both ecommerce and physical retail.
Internet of Things Marketing Strategist
Internet of Things or IoT may sound like a pretty vague term, but you're actually living it today by connecting your daily activities to your digital devices. Your smartwatch that's connected to your phone via Bluetooth? That's IoT. Waze, Uber, Grab, and other traffic- and transportation-related apps are also part of IoT.
As everyone goes digital, there will be a huge need for people who can manage to connect tasks with technological solutions. IoT Marketing Strategists will need to think of how online and offline can interact seamlessly to make day-to-day tasks more efficient.
ADVERTISEMENT - CONTINUE READING BELOW
Data Scientist
As Summit Media's Chief Digital Officer Amina Rillo said in the recent Summit Audience Aware convention, "Content may be king, context may be god, but data is Daenerys." Data runs and will continue to run the world.
Head to Adweek to check out the rest of their list.
Source, H/T: Adweek, Fast Company
Recommended Videos
Comments
Load More Stories